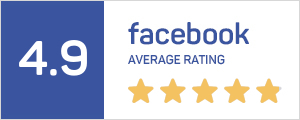 Details
SPACE SAVING DESIGN
Foldable design allows the squat stand to be stored in a compact manner after every workout. It takes less than 1 minute to fold or unfold.
Storage Dimension: 51.5 x 82 x 106cm (L x W x H)
SOLID AND STABLE
Although the squat stand is foldable, it is very stable when in use, due to the well-designed tightening knobs and solid materials.
PADDED J HOOKS AND SAFETIES
J Hooks and Safety Catches are padded with nylon plates to protect the knurling of the barbell. Additionally, it prevents direct metal to metal contact which will also damage the coating of the squat stand.
BARBELL LOCKS
The problem with having narrow width squat stand is that while loading weights on the barbell, it is very easy to topple due to the imbalance of weights on one side. The barbell lock solves this problem by locking the barbell to the J hook so that the user can safely load all the weights without having to worry about the imbalance.
EXTRA LONG SAFETY CATCHES
Safety catches are 44cm long, much longer than similar size squat rack in the market. No more worries about failing when working out alone.
EASY ADJUSTMENTS
Quick and easy pop pin height adjustments.
ADJUSTABLE HEIGHT SUITABLE FOR MOST EXERCISES
This squat stand provides lower height settings as compared to many other models in the market. The benefit of lower height means that even decline bench press is possible with this rack. Other exercises that can be performed include Flat bench press, Incline bench press, squats, shoulder press, standing military press, barbell row.
STORAGE OPTIONS
Keep your workout neat and tidy with 2 weight holders, and a barbell holder which is suitable for both normal and olympic barbell.
VARIOUS HEIGHT AND WIDTH ADJUSTMENT
J Hook: 94.5cm to 164cm (~2.7cm increment)
Safety Catch: 51cm to 74.5cm (~2.7cm increment)
Width: 82 to 124cm (~6cm increment)
Depth: 89cm (unfold), 51.5cm (folded)
Still undecided? Here are 5 reasons to get it now!
Solid and stable although it is compact

Fits all bar width

Fits all bench position (decline, flat, incline)

Narrow adjustment points (better range of motion)

Storage for weights and bar
Product Specs
| | |
| --- | --- |
| Product Dimension | Depth: 89cm (unfold), 51.5cm (folded) |
| Product Weight | 33kg |
| Max Load | 250kg |
| Warranty | Mainframe: Lifetime, Other parts: 1 year |
| Brand | Vigor |
Product Specs
| | |
| --- | --- |
| Product Dimension | Depth: 89cm (unfold), 51.5cm (folded) |
| Product Weight | 33kg |
| Max Load | 250kg |
| Warranty | Mainframe: Lifetime, Other parts: 1 year |
| Brand | Vigor |
Questions on Vigor Folding Adjustable Squat Stand
From Sabri at Feb 21, 2021
Showroom address pls? I want to view personally first..tq
From Daniel at Apr 7, 2019
Can it be used for benching? How high/low can the rack go? I'm 1.8m and I want to use it for squats and bench
From Jay at Dec 22, 2018
Can this squat stand be accompanied with the Vigor Folding Adjustable Bench?
Yes it can be used together.
From Tan at Sep 29, 2018
Hi, can this be easily move around even when weights plate are on the storage holders? Cos noticed there are rollers only on the front not on the rear.
Also, will the rollers affects stability while racking/unracking when working out?
It cannot be moved if the weights are on the holder. The rollers are meant for folding instead of for moving around, and will not affect the stability.

The stability of the rack is quite good when compared to racks of similar size and weight.
From Noah at Jul 25, 2018
Hi there.. i wanna ask can i use a 1.5m barbell on this? Or do i need a min of 1.8m thanks as this looks really good
1.5m bar is usable but we will recommend 1.8m for additional space and comfort.
Realtime Estimation of Average Delivery Waiting Time --- 5 working days*
*Estimation based on last 7 days statistic
For small items, they will be sent within 5 working days using external courier: Ta-Q-Bin
Big items will be scheduled to be delivered within 7 working days. We will send SMS to confirm the delivery timing 1-2 days before delivery.
Free delivery applies for Orders above $150, otherwise delivery fees will be charged accordingly.
How to earn points?
1) For order under $150, every 1 dollar spent will earn you 1 point.
2) For order above $150, every 1 dollar spent will earn you 1 point for payment by Card / Paypal, but 2 points for Cash / Cheque / Bank payment.
3) Every new customer who sign up with us will earn 30 points immediately.
4) 80 extra points for writing a product review.
*Note: Points are not availale for some products.
How long does it take for the points to be credited to my account?
After the order is completed, which is within 3 working days after delivery.
How to check my available points?
You can check them under your account page.
How to redeem my points?
Every 50 points can be used to redeem 1 dollar discount. To redeem the points, simply add an item to your cart, and from your cart, you will be able to choose how much points you want to redeem.
Does the points expire?
Yes, they will expire after 3 years.
Are there any other uses for the points?
From time to time, we will have special promotion in which you will be able to utilitise your points better. For example, you will be able to exchange some points for 20-50% off a promotion item, or exchange a free delivery coupon code. These updates will be posted in our facebook page, so do like it to receive future updates :)
I did not receive any points after my order is complete. What should I do?
Points will be logged for registered users, thus most likely guest checkout is used. If an account is created after the order is placed, we can manually credit the points to the account, simply contact us via contactus@homegym.sg and we will rectify it for you. In this case, amount of points credited will be same as order total amount.
Which products do not earn point / Why are my points void?
There are a few cases in which the points will be voided:
1) Combo / Bundle products or orders which are pre-discounted.
2) Showroom discounted order.
3) Order placed without an account with us.
4) If extra freebies are given.
5) Payment by Installment Plan
* point system are subjected to change without notice
Frequently bought together
Customers who bought this product also commonly purchased the following combination of items.
This Item: Vigor Folding Adjustable Squat Stand
9 customer reviews
Practical Rack

Ben Liew May 26, 2019

By

I just bought this rack a few days ago. Delivery was very prompt. I have been benching with the rack for 3 sessions now and it is very sturdy. It was easy to assembled and when folded, it saves me lots of space. Highly recommended.

Good and Compact

WC May 14, 2019

By

Used for about three weeks with no issue. Collection was hassle free and fast.

Recommended for use in room that has little space. Mechanism allows easy keeping and for ease of use.

Compact and Sturdy!

Isaiah February 05, 2019

By

Very sturdy and well-designed squat stand. Saves a lot of space too!

Excellent innovation

Aaron December 31, 2018

By

Excellent innovation! Sturdy product with the option of folding it to create space when needed.

Compact for HDB uses.

John December 01, 2018

By

Minimal footprint even when fully deployed. Takes a weighted bar without much shaking. Packed with features despite the low price. Highly recommended for minimal fuss training.

Excellent

Tan October 06, 2018

By

Just bought this and I'm very happy with the rack. It has all the things I need for bench press. Price is reasonable and product quality is excellent.

Space saver

Shuan September 21, 2018

By

Quite stable and the folding feature does not affect the sturdiness. Finally, something that my wife approves!

Excellent

MERVYN August 30, 2018

By

Very sturdy and solid squat stand.

Flexible stand

Tim July 22, 2018

By

Adjustable to many levels, fits a wide variety of exercises. Sturdy and well designed. However, spotters may be narrow if using a 1.5m bar.
Available in Showroom
View this product in our showroom
© 2019 HOMEGYM.MY. All Rights Reserved.