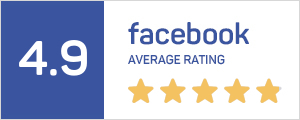 Details
Latest Design:
Solid, compact and effective, it is strong enough for gym use, while designed to fit into any home.
The weight bench is a solid unit and provides free weight exercises to build a rock solid body! The commercial grade bench provides quick and easy seat and back pad adjustments during workouts! Combine with a power rack, smith machine or squat racks for the ultimate workout!
Product Specifications
Features Solid Steel Frame / Durable Padding
Quick and Easy adjustment mechanism allows to adjust Flat, Incline and Decline - 3 x seat and 11 x back adjustments
Back adjustment angles: -9.5°, 0°, 8.5°, 17°, 25.5°, 34°, 43°, 51.5°, 60°, 69°, 78° (optional)
Small gap (4.5cm) between seat and back padding
45cm comfortable height in flat position
Transport Wheels and handle for easy movement
Rubber feet for floor protection and friction
Product Specs
| | |
| --- | --- |
| Product Dimension | 137 x 62.5 x 45cm (LxWxH) |
| Product Weight | 27.5kg |
| Max Load | 400kg |
| Warranty | Mainframe: Lifetime, Other parts: 1 year |
| Brand | Vigor |
| Packaging | 145 x 52 x 17cm (30kg) |
Product Specs
| | |
| --- | --- |
| Product Dimension | 137 x 62.5 x 45cm (LxWxH) |
| Product Weight | 27.5kg |
| Max Load | 400kg |
| Warranty | Mainframe: Lifetime, Other parts: 1 year |
| Brand | Vigor |
| Packaging | 145 x 52 x 17cm (30kg) |
Questions on Vigor Multi Adjustable Bench
From Ken at Aug 21, 2021
May I ask do you provide free delivery in Malaysia?
Realtime Estimation of Average Delivery Waiting Time --- 5 working days*
*Estimation based on last 7 days statistic
For small items, they will be sent within 5 working days using external courier: Ta-Q-Bin
Big items will be scheduled to be delivered within 7 working days. We will send SMS to confirm the delivery timing 1-2 days before delivery.
Free delivery applies for Orders above $150, otherwise delivery fees will be charged accordingly.
How to earn points?
1) For order under $150, every 1 dollar spent will earn you 1 point.
2) For order above $150, every 1 dollar spent will earn you 1 point for payment by Card / Paypal, but 2 points for Cash / Cheque / Bank payment.
3) Every new customer who sign up with us will earn 30 points immediately.
4) 80 extra points for writing a product review.
*Note: Points are not availale for some products.
How long does it take for the points to be credited to my account?
After the order is completed, which is within 3 working days after delivery.
How to check my available points?
You can check them under your account page.
How to redeem my points?
Every 50 points can be used to redeem 1 dollar discount. To redeem the points, simply add an item to your cart, and from your cart, you will be able to choose how much points you want to redeem.
Does the points expire?
Yes, they will expire after 3 years.
Are there any other uses for the points?
From time to time, we will have special promotion in which you will be able to utilitise your points better. For example, you will be able to exchange some points for 20-50% off a promotion item, or exchange a free delivery coupon code. These updates will be posted in our facebook page, so do like it to receive future updates :)
I did not receive any points after my order is complete. What should I do?
Points will be logged for registered users, thus most likely guest checkout is used. If an account is created after the order is placed, we can manually credit the points to the account, simply contact us via contactus@homegym.sg and we will rectify it for you. In this case, amount of points credited will be same as order total amount.
Which products do not earn point / Why are my points void?
There are a few cases in which the points will be voided:
1) Combo / Bundle products or orders which are pre-discounted.
2) Showroom discounted order.
3) Order placed without an account with us.
4) If extra freebies are given.
5) Payment by Installment Plan
* point system are subjected to change without notice
Frequently bought together
Customers who bought this product also commonly purchased the following combination of items.
This Item: Vigor Multi Adjustable Bench
34 customer reviews
Awesome bench

Shunker June 04, 2019

By

I am really impressed!

I shopped around and for a proper heavy duty workout bench it's awesome for the price.

Delivery was also great!

Fast and efficient service

Freddy May 26, 2019

By

Good product. Very stable.. Similar to commercial gym bench.

Order processed very smooth.. Delivery personnel very friendly and efficient

Great purchase

Vikram May 24, 2019

By

This is a great item to buy - great value and very sturdy. Folds upright to take up less room for storage. I am really happy to have bought this and its the focal point of my home gym.

Good and sturdy bench

Zeno August 16, 2018

By

This is a better bench than my previous one and its also easier to move it around on the wheels with the handle at the end of the bench. I will highly recommend it.

Solid and great quality

carl July 25, 2018

By

One of the best home benches you can find at a great price, highly recommended!



Flexible and Stable bench

Tim July 22, 2018

By

Able to adjust to many different positions unlike other benches. Feels sturdy and comfortable. Keeps well as it is able to stand vertically.

Good value for money

Jason May 11, 2018

By

For the price it is a good bench. However the back support for the cushions are wooden planks. Likelihood that it won't last as long as those plastic backing benches.

Vigor FID Bench

Rul316 April 07, 2018

By

Bought the vigor FID bench and a pair of 20 kg dumbbells. Delivery took almost a week. Assembly service was great. Bench is very solid and stable and can be stood up to reduce space consumption. Items was received in perfect condition. A good investment I made for the Long term healthy living. Items is of excellent condition. Won't regret purchasing from home gym.sg. Thank you

Highly recommended, Quality Stable bench

D N March 04, 2018

By

I bought the Vigor multi adjustable bench with assembly service. Delivery guys arrived earlier than appointed time. Self assembly service was prompt. Products are of good quality, bench is stable.

Sturdy Bench

Wenhan February 17, 2018

By

Great looking bench! adjustable and easy to keep away. I am confident it will be able to handle the olympic weights

Good quality, commercial feel

Hammer February 12, 2018

By

This is a heavy duty bench that feels just as good as any of the commercial grade benches I've used at gyms.

I chose this bench over a folding bench as it offers greater support and stability. The bench can be stored on it's end in the corner of my room when it's not being used, and the bench is easily moved due to the wheels on the back stand.

Good bench

TL December 23, 2017

By

Sturdy and easy to move around. no issues

Great product!

Eddie T November 01, 2017

By

Bought the Vigor multi bench recently.I requested to have it delivered it the morning slot and they fulfilled their promise and was very punctual. I opted for self assembly to have a little saving thou im not a diy guy. I managed to put it all together with their clear instruction manual and nicely laid out and numbered screws and bolts. The tricky part is you need 2 spanners to tighten the C hinge connecting the backrest and seat. So do standby a handy toolbox before attempting to fix it. Im overall satisfied with the built and it feels sturdy when using it. The cushion is thick and firm which provides a comfortable support. Its pretty heavy and good thing is you can wheel it around by lifting it up. Great product!

Fantastic Bench and easy to keep

CT August 23, 2017

By

Very good bench, the cushioning is just right and easy to make it stand and move around

Solid bench

Lee August 20, 2017

By

It's one of the most solid bench that i have ever bought it.


Very good bench

Muse May 11, 2017

By

Solid and stable. Better than the ones in commercial gym.

Versatile bench with fantastic features

Samuel April 15, 2017

By

Well worth every penny that you pay for it. Padding is firm and seem like it could last for years with just a regular wipe down. Many levels of adjustments and the overall finishing of the item is great. Extremely easy to wheel around as well!

THE ONE

Blackmask April 06, 2017

By

Simple & reliable with non of the fanciful extras. Overall a solid, functional and solid bench. Fast response from homegym.sg and delivery was very punctual. Thumbs up!

Comfortable and sturdy

epigram March 31, 2017

By

Ordered bench with assembly service - arrived on time shrink wrapped in plastic. Have had it more about 3 months - very sturdy and padding is comfortable

Assembly Servicr

Brandon March 24, 2017

By

The service on assembling bench is fast and friendly.

Compact bench

Manny March 10, 2017

By

Suitable for home use as it quite compact and stable. Don't need gym membership for workout anymore.

Great bench

Stan2939 February 25, 2017

By

Highly recommended for workout bench and easy installation

Great Buy

Brandon February 20, 2017

By

Sturdy bench. Perfect for home workout. Easy to move the bench.

Fantastic workmanship and quality

Ken January 15, 2017

By

Strong and sturdy. Easy to assembled with detailed instructions given. Aesthetically pleasing.

Very Solid Bench. Easy to use, sturdy

AL December 29, 2016

By

A very solid bench which has user friendly wheels, making it easy to move in and out of a rack. highly recommended.

Great product

Ng November 27, 2016

By

It a solid and sturdy bench.. it will be prefect if it have any leg attachment or sit up attachment available

5 out of 5

Emmanuel November 26, 2016

By

Great bench

Great bench!

Ian October 11, 2016

By

Great bench! Very easy to assemble. Cushion is soft and the bench is very stable. Easy to adjust as well. One of the better benches out there.

Good Bench

GB September 30, 2016

By

- Good sturdy bench.
- Easily stored upright if required due to locking mechanism type.
- Decent padding.

However, self assembly's required, so purchase your own tools.

great bench

Ian September 24, 2016

By

Sturdy, easy to assemble. Hits multiple angles. The lower seat is also adjustable. Wheels help moving it around easy peezy.

Sturdy and easy to fix

SFO August 21, 2016

By

Nice bench with easy to follow installation instructions. Bench is sturdy and works well. Even recommended it to my brother.

Great bench for workout.

Peter August 15, 2016

By

Bought this bench after recommendation from Homegym staff. Bench is strong and and feel very comfortable due to the thick padding. It is also priced very reasonably as well. Really a bench that is value for money because of it sturdiness and functionality.

The only cons I guess is abit heavy to be constantly shifting it around as it is relativey heavy but I guess that is pretty minor exchange for a good performance bench nonetheless.

Best quality and value for money product in the market

Dr Anshad July 02, 2016

By

Bought this bench after extensive search.

Observations
1. Heavy duty.................feels solid, nothing is flimsy
2. Thick , quality padding
3. Easy to adjust
4. Free delivery

Impeccable service from Homegym from start to end......fast, friendly :-)

Good and easy to fix the bench

BenG™ May 19, 2016

By

The bench came in a good condition. It is quite easy to fix without any difficulties, as there's an instruction manual for me to see. Other than that, everything is in good working condition. Able to support my body without any difficulties.
© 2019 HOMEGYM.MY. All Rights Reserved.