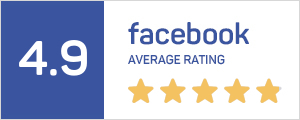 Details
Brand new design!
Advantage of using an Olympic weight set over a standard set is that the Olympic set supports much heavier weights. This will allow a serious lifter to use the same bar as he progresses to lifting heavier weight. Another major advantage is the independently rotating sleeves. By allowing the plates to rotate freely on their own axis, the torque from the sleeves can't transfer into the bar, making the weights easier to control and helping to avoid abrasions the hands from the bar's grip.
Features:
Premium design
Tri grip for easy handling (except small weights)
Colour coded weight markings
Stainless steel inner metal ring
Barbell (Default option):
Length: 2.2m
Max Load: 1000lbs
Weight: 20kg
2x Spring collars provided
Weight plates:
2 x 1.25kg
2 x 2.5kg
2 x 5kg
2 x 10kg
2 x 15kg
2 x 20kg
Product Specs
Brand
Vigor
Warranty
1 Year
Packaging
Box 1: 42 x 42 x 6cm (20kg)
Box 2: 42 x 42 x 6cm (20kg)
Box 3: 40 x 40 x 5cm (15kg)
Box 4: 40 x 40 x 5cm (15kg)
Box 5: 38 x 38 x 10cm (20kg)
Box 6: 29 x 29 x 30 (1 carton, 18kg)
Product Specs
Brand
Vigor
Warranty
1 Year
Packaging
Box 1: 42 x 42 x 6cm (20kg)
Box 2: 42 x 42 x 6cm (20kg)
Box 3: 40 x 40 x 5cm (15kg)
Box 4: 40 x 40 x 5cm (15kg)
Box 5: 38 x 38 x 10cm (20kg)
Box 6: 29 x 29 x 30 (1 carton, 18kg)
Questions on Olympic Weight Set
From Ry at Jun 1, 2021
Hi, does this not ship in Malaysia? Says its a Malaysian website but it will only allow me to choose Singapore location....?
From john at Oct 16, 2016
when will the 1.8m bar be in stock?
Restock coming in first week of November.
From Peter See at Jul 16, 2016
Hi,

Just a question regarding the customisation of the plates. By default, the package give 2 of each weight plates.. However if i put the value at negative, it actually reduce the cost. So we can actually take away plates that we do not want and just add on the weights that we want instead to customize?

This is because i probably want to take away the 20kg and use smaller weight plates instead. Is that possible then? Thanks.
You can only add weights but not remove them, as negative number is invalid.

For your case, we have a lighter set which is more suitable: http://homegym.sg/olympic-weight-set-lite.html
From Peng at May 24, 2016
Will these weigh fit into the smith bar of the vigor machine ?
Yes they will fit.
From matthew at May 1, 2016
May I know if any of these weights be used with the dumbbell handles?
These weights cannot be used with dumbbell handle.
From matthew at May 1, 2016
Hi,

The price of $515 includes an olympic barbell.

If I click "None" on the customisation, then no bar is provided? Or is there a default bar?

If there is a default bar, may I know the specifications of it? (Length and weight)
For none, there will be no bar.
From damien at Aug 9, 2015
Is the bar included same as the bar being sold at http://homegym.sg/olympic-bar.html

Yes it is the same bar.
From Junyong at Jul 5, 2015
hi,
I would like to know what is actually included in this set because it is not stated and everything has to be add on.
So what does this $550 includes ?
The items included are shown in the description:
Barbell:
- Length: 86 inch
- Max Load: 1000lbs
- Additional 2x Spring collars provided
- Weight: 20kg

Weight plates:
- 2 x 1.25kg
- 2 x 2.5kg
- 2 x 5kg
- 2 x 10kg
- 2 x 15kg
- 2 x 20kg


Realtime Estimation of Average Delivery Waiting Time --- 5 working days*
*Estimation based on last 7 days statistic
For small items, they will be sent within 5 working days using external courier: Ta-Q-Bin
Big items will be scheduled to be delivered within 7 working days. We will send SMS to confirm the delivery timing 1-2 days before delivery.
Free delivery applies for Orders above $150, otherwise delivery fees will be charged accordingly.
How to earn points?
1) For order under $150, every 1 dollar spent will earn you 1 point.
2) For order above $150, every 1 dollar spent will earn you 1 point for payment by Card / Paypal, but 2 points for Cash / Cheque / Bank payment.
3) Every new customer who sign up with us will earn 30 points immediately.
4) 80 extra points for writing a product review.
*Note: Points are not availale for some products.
How long does it take for the points to be credited to my account?
After the order is completed, which is within 3 working days after delivery.
How to check my available points?
You can check them under your account page.
How to redeem my points?
Every 50 points can be used to redeem 1 dollar discount. To redeem the points, simply add an item to your cart, and from your cart, you will be able to choose how much points you want to redeem.
Does the points expire?
Yes, they will expire after 3 years.
Are there any other uses for the points?
From time to time, we will have special promotion in which you will be able to utilitise your points better. For example, you will be able to exchange some points for 20-50% off a promotion item, or exchange a free delivery coupon code. These updates will be posted in our facebook page, so do like it to receive future updates :)
I did not receive any points after my order is complete. What should I do?
Points will be logged for registered users, thus most likely guest checkout is used. If an account is created after the order is placed, we can manually credit the points to the account, simply contact us via contactus@homegym.sg and we will rectify it for you. In this case, amount of points credited will be same as order total amount.
Which products do not earn point / Why are my points void?
There are a few cases in which the points will be voided:
1) Combo / Bundle products or orders which are pre-discounted.
2) Showroom discounted order.
3) Order placed without an account with us.
4) If extra freebies are given.
5) Payment by Installment Plan
* point system are subjected to change without notice
Frequently bought together
Customers who bought this product also commonly purchased the following combination of items.
This Item: Olympic Weight Set
52 customer reviews
Good for those starting to lift.

Siew Wai May 05, 2019

By

Great olympic weight set. I was searching high and low for a used olympic weight set to kickstart my lifting routine. Ended up buying this awesome bundle deal from homegym.sg.

Weights comes nicely packaged and feel high quality. Especially with the stainless steel inner ring which I like over those cheap steel ring with other rubber weights that will definately be worn over time. These weights look to last for a long time to come.

Good weight plates

Stronk April 16, 2019

By

The plates come nicely oiled and look very professional. A very good deal when you buy the set with the barbell. These will probably last you a very, very long time and is a good long-term investment for your lifting journey.

Excellent

Isaiah February 05, 2019

By

Very good quality weight plates!

Convenient weight set for home gym

Stan January 08, 2019

By

This entire weight set is perfect for beginners, as it comes with a full range of light to heavy weights. It is rubberised so that it can last longer.

Thumbs up

Gen August 18, 2018

By

These were packaged really well! They come in a whole range from 1.25kg to 20kg and were oiled, wrapped, boxed. Each weight is colour coded, no need to fumble to check the weight before racking it in!
Well manufactured plates - rubber coating is smoothed out and quality is good. The handles are cut evenly and the edges smoothed out as well - sleek!!
Quality is good + price is very reasonable.

One of the plates I received had a slight manufacturing defect and I alerted the customer service.
The next day it was replaced one-to-one, no fuss, no questions asked.
Customer service is superb!

Good quality weight plate

Hirwankamal February 25, 2018

By

Worth to buy the awesome weight plates. Nice design with a good quality materials. Nice additional color. Recommend to everyone out there.

good material colours

doctor February 18, 2018

By

collars that came with it are good , colours and numberings used on plates clear. good stuff!

Good weights

TL December 23, 2017

By

Easy to put on and take off. Easy to grip the weights too. Good price.

Great weights!

Yen Ng December 13, 2017

By

Cushions real well, easy to maintain and good grip at the sides. Colour differences also aid in identifying weights!

Functional, cheap, great quality

Michael October 25, 2017

By

Weights were packaged really well - oiled, wrapped, boxed. Complete range from 1.25 to 20 in pairs, each plate colour coded. It doesn't have a bulky look, but with a sleek design. Overall, they're cheap for a quality set of plates so I highly recommend purchasing these!!!

I'm a first time customer. I must say that customer support also managed my queries with excellent service and promptness so I give 10/10 for communication. Shout-out to Keith and Adrian :)

Decent and awesome weight plates

ZH August 24, 2017

By

Weight plates are range from 1.25 to 20kg, good for beginners to work their way up their strength

Good amount of weights

Shawn May 23, 2017

By

Good amount of weights for beginners

Functional product

Samuel April 15, 2017

By

Decided to go for this weight set to complement my home gym setup and it is a good start. Comes with a good range of plates for a beginner. Can foresee myself getting more of these in the future!

Excellent deal and quality

Ethan Yap April 02, 2017

By

Online stores are easily the cheapest place to buy gym equipment, and Homegym provides the best quality I've tried, and gives an even better when you buy in a set (instead of individually). Don't underestimate the metal ring on the inside. It's a great quality of life improvement over just rubber, and reduces wear on the plates.

Great set for reasonable price

Karolis April 01, 2017

By

Extremely happy with my purchase. Price is very reasonable and quality is just as expected!

Good weights at a good price

Ken February 06, 2017

By

Solid rubberized weight plates. Nicely made.
Worth the investment in it.

Olympic Weigh Set and Barbell combo at affordable price

Brandon February 06, 2017

By

Excellent services from the customer rep and the consultant who patiently answered all my questions about the product.

I was initially in two mind about which Olympic barbell size to buy, I ended up choosing 2.2m because it can support more weight plates. This is important as I slowly build up my strength and I will surely be wanting to add more plates.

Highly recommended this product to anyone who does the work-out at home and is serious about the strength training. Definitely a good investment for the long haul.


Quality weights at reasonable price

A January 19, 2017

By

The weights came in cardboard boxes. Looks and feels professionally crafted. The grips on all the plates allow easier handling of weights.

Simple and effective olympic bar

AL December 29, 2016

By

very good bar for olympic lifts. highly recommended.

Very satisfied

Farah December 04, 2016

By

Weights are packaged well and look exactly as they appear in the pictures. The bar was well-packaged too, in a hard cardboard tube. The bar is oiled, so be careful when you carry it as you take it out of the tube. All in all I'm very satisfied. I received exactly what I ordered.

Great product

Ng November 27, 2016

By

It fit my needs and it sturdy.

Value buy

Norhisham Md November 17, 2016

By

The olympic weight set is a good price for the range. Weight sets are also good enough and increments come easy with the bundle.
The weights handle well and rubber coating comes handy to minimise noise and damage to flooring.
A good investment!

Great Product!

Ian October 15, 2016

By

Very well made. Delivery team was very nice and efficient!

great bar

Ian September 24, 2016

By

The bar was nicely packaged and protected during delivery.

Otherwise, the bar is as expected of a bar - meeting expectations and that's important.

Very good stuff

Jason September 24, 2016

By

Weights are all well constructed and protected with rubber coating to prevents to floors or equipment. Well worth the price paid.

Great product

Rizal August 05, 2016

By

Great product, been using it daily for nearly a month now. Great overall value. 10/10 would buy again.

Bang for your buck!

Rul July 27, 2016

By

Homegym responded to my e-mail quickly and sent out my order really quick - I ordered over the weekend and the items came on Tuesday. They will call to inform you of the delivery slot. Solid!

With regards to the items, the weights were individually wrapped and placed in carton boxes. Bar was put in a protective carton casing. Just spare a little while to clean the weights with clean, soapy water to get rid of the oily residue and you're good to go.

Being a consumer, I tried looking around for the best price on these. Thing was, I couldn't find any local websites that could beat Homegym's price!

If you're on the fence on this, jump right in for a set. You won't regret!

Bang for your buck!

Rul July 27, 2016

By

First of all, homegym team is very quick to respond to my mails & ship quick! Ordered over the weekend and items came on Tuesday. Solid!

I took the 2.2m barbell package - weights were well-wrapped in carton boxes and bar was put in a big, protective carton casing. I've looked around for the best price on these and I couldn't find one that could beat homegym.

If you're on the fence on this one, just grab a set. You won't regret!

Great product

Hi July 22, 2016

By

- Fast delivery + delivery guy is friendly
- Good quality
- Value for money

Value for money and solid product

Dr Anshad July 02, 2016

By

I have been surveying the market on the most value for money deal on this product.....about $3.60/kg including delivery.

Homegym is the best place to go to as prices are competitive, especially in comparison to some resellers in carousel.

Thanks guys and great service too!

Prompt Delivery and Good Quality

Jude May 16, 2016

By

+ Good quality
+ Value for money


Good Quality & Prompt Delivery

Eddy May 07, 2016

By

Prompt delivery - Ordered on Wednesday night and got delivered this afternoon (Saturday).

Good quality plates with tri-grip makes it easy to handle and move the plates around.

Abit of oil on e plates which can easily be removed with some wiping.

Quality + Price

Keith April 12, 2016

By

Excellent quality plus good pricing. Didn't have the strong coating smell like others say.

Value for money

Dreamz April 11, 2016

By

+ value for money
+ tri grip easy to put on and off the bar and could be use for other exercise not only for the bar
- the black coating tend to drop off easily

EXCELLENT WEIGHT PLATES

GLIEW March 15, 2016

By

WELL BALANCED. GOOD VALUE FOR MONEY. EASY HANDLING TR-GRIP.
HIGHLY RECOMMENDED FOR SERIOUS CROSS TRAINING AND FITNESS ENTHUSIAST.

Value for money

EK March 10, 2016

By

+ all weights in tri grips . weights are not extremely oily , can easily be cleaned . weight are both in lbs and kg , which makes it easier for you to count . barbell is really durable too . pretty good grips .

- ?? till now all good

Good quality weights!

Guo March 05, 2016

By

Bought the weights recently.

The good: They were delivered very promptly (the next day in fact!) because they had an available slot. The weights are sturdy and firm.

The bad: A litter layer of oil over the weight plates which had a strong smell (minor point)

Looking forward to using them for many many many years!

Great Product, Excellent Quality

Moses November 26, 2015

By

Upgraded to a Professional Olympic Barbell, superb quality on the bar, doesn't look or feel like it bends. Weights feel sturdy and durable too, rubber finishing is ideal for home use to reduce noise. Great buy and excellent quality for the price.

Excellent

David October 27, 2015

By

Heavy duty and versatile. perfect

Excellent

Ricardo October 27, 2015

By

I finally decided to settle for the Olympic barbell set because of the quality and value for money. I did a lot of comparison online and Homegym's price with this setup is the most reasonable. The other weight plate choices show the weight in kilograms only. Homegym's plates show both KG and LBS! This avoids the confusion when someone workouts in different gyms locally and while traveling. I was surprised that the 2.5KG and 1.25KG are also Tri-grip which is different in the picture shown on the website. I consider this an added bonus as it is convenient to pick up the weights. I definitely recommend the Olympic barbell set!

Satisfied

Beverly September 30, 2015

By

The weight plates are awesome and the actual product definitely look much better than in the pictures. They were not as oily as expected, which is great.

The bar is solid and of good quality. However, I did not expect the bar to be oily as well. But as with the weight plates, the excess grease can be removed with a rag.


Also, shout out to the delivery guys for great customer service.



Best barbell I've ever come across.

Chua September 25, 2015

By

I absolutely love the upgraded Professional Olympic Barbell. It feels extremely study, the grip I get on the bar is very firm. There is so much friction going on that it shreds your hands to the bones. The weights also comes with tri-grip handle which allows the user to do many different exercises with them.

excellent product

jc January 11, 2015

By

Good quality plates with holes to make it easier to handle.

Heavier Weights

Denise December 04, 2014

By

Loving how heavy it can go. Definitely worth it.

Good quality, well worth the price

Kaiyan December 04, 2014

By

Well built with good quality finishing. Tri-grips of the weight plates makes for ease of carrying.

Thumbs Up

abiqoneaesthetic August 09, 2014

By

Cheap,satisfied,affordable....Fast Delivery

Quality product, great for strength work

Alan March 17, 2014

By

Weights are easy to slip on and off. Bar is solid. All good.

Cheap and Good Quality

Darren February 21, 2014

By

Better than u buy from retail stores way cheaper!

Pretty Decent. Solid Feel.

Say Khong February 17, 2014

By

The price is on the high end though. But I must say it gives pretty good solid grip and feel.

Great Deal!

Jing Jie December 26, 2013

By

Good service, the quality of the product is excellent, very satisfy with the purchase!

Great!

Teng Kai October 15, 2013

By

Delivery was fast, and queries were dealt with swiftly.

Only complaint i have is that the rubberised smell may be a little over bearing at the beginning. Washing and putting it in the sun for a while does help.

Great!

Justin May 02, 2013

By

Fast delivery, great service, excellent quality product.. would buy from them again if i need more weights..
© 2019 HOMEGYM.MY. All Rights Reserved.