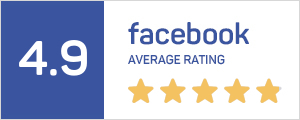 As of time of writing, I have used the full rack for two full weeks. My review is as follows:

Functionality: Good front - to - back rigidity. Quite acceptable side - to - side rigidity. Therefore, the rack provides good torsional stability even for heavy lifts and squats. Support bar holes are quite close together and that is a good thing as it allows you to find a sweet spot (especially for bench press where the support must be slightly below the lowest point of motion ). Rack has sufficient space and depth for your exercise needs. An area of improvement for the futute dip attachment (I didn't buy this but I am just imagining the fitment of the current design that fits on the outside left side of the rack), a better placement would be either on the inside of the rack for less shaking when dipping or on front side for taller folks (since the front to back is more stable than side to side).

Cosmetic: Excellent black and red color combination. Quite pleasing to the eye. The numbers on the whole are fading abit (I don't think this will be a major problem) and the numbers sometimes get scratched alittle bit when lowering and raising the safety bar.

Others: Adrian and Keith provided quite good customer support for a variety of customer care matters. Overall I recommend this full rack for buyers whose routine comprises alot of compound movements. I will also recommend this over a half rack since the foot print is similar anyways and a full rack is way more versatile.
Write Your Own Review
Frequently bought together
Customers who bought this product also commonly purchased the following combination of items.
This Item: Infinity Series - Power rack