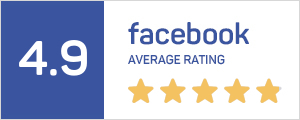 Details
---
The Force USA VersaRack is world-leading patent pending technology that allows you to have a full size power rack in an confined space! With game-changing features that bring the best that commercial-level equipment offers to your home gym environment.
Most equipment designed to be this space-conscious lacks quality and durability. The Force USA VersaRack XL Folding Power Rack is different. This is the worlds first & only Force USA VersaRack XL, a light commercial folding power rack with awesome flexibility to suit your space needs and lifestyle.
All-in-one VersaRack XL Folding Power Rack + High & Low Cabled Pulleys + Core Trainer + Dip Station + Multi-Grip Chin Up Bar + Storage for F-VB VersaBench XL Folding Utility FID Bench, Weights, Barbells & Accessories.
Perfect for:
Any location where space is hard to find – apartments, garages and small rooms. If you have plenty of space available then the VersaRack is also useful for maximising extra gym equipment you can fit into your training space.
Benefits:
Convenience – great fold-away flexibility – perfect for tight spaces.
Speed - lighting fast set-up time (less than 10 seconds).
Stability - Industrial-strength wheels maximise stability & versatility.
Durable – light commercial lifetime structural warranty means you will never need another power rack...ever.
Safety – Independently tested to AS/NZS 1170 structural safety standards.
Best-of-Breed - world-leading patent pending technology.
Features:
Accepts standard and olympic size weight plates (also fits IWF spec bumper plates)
Independently tested to AS/NZS 1170 structural safety standards.
Perform over 50+ different exercise variations including compound and band exercises
Features fully adjustable Force USA Band Pegs for positive and negative exercises for the Ultimate Workout
Numbered adjustments to make adjusting fast and easy
More vertical & horizontal adjustments than most other power racks on the market!
Multi-Grip Chin-Up Bar with anodised powder coating on straights for kipping, and knurling on inside grips for traditional chin-ups.
Simple to follow instructions provided for easy setup.
Perform free-weight exercises knowing you are safe with heavy duty reliable safety catches you can work-out to failure and push your muscles to the max!
QuickFit Barbell Hooks, fully adjustable
Lateral Pull-Down & Low Row Bar included
Land Mine Core Trainer attachment included
4x Band Pegs included
Dip Handles included
4x J-Hooks and 2x Stainless Steel Barbell Safeties included
Weight plate adapters for standard & olympic included
Setup to use in under 10 seconds
Heavy Duty wheels and frame reinforcement plates
Ideal for confined areas such as apartments, garages and small rooms
Barbell, Bench and Weight Plates sold separately
WORLDWIDE PATENT PENDING
Dimensions:
When folded compact = 28" W x 65" L x 89" H (72cm W x 166cm L x 228cm H)
When open = 61" W x 65" L x 89" H (155cm W x 166cm L x 228cm H)
Weight load capacities:
Barbell hooks – 1000lbs
Stainless Steel Barbell Safety's – 1500lbs
High & Low Pulleys – 800lbs
Cable Crossover – 800lbs
Independently tested to AS/NZS 1170 structural safety standards.
Product Specs
Warranty
Mainframe: Lifetime, Other parts: 1 year
Packaging
222.5 x 58.5 x 10cm (52.5kg)
221 x 27.5 x 20cm (53.5kg)
127.5 x 47 x 19.5cm (52kg)
Brand
Force USA
Product Specs
Warranty
Mainframe: Lifetime, Other parts: 1 year
Packaging
222.5 x 58.5 x 10cm (52.5kg)
221 x 27.5 x 20cm (53.5kg)
127.5 x 47 x 19.5cm (52kg)
Brand
Force USA
Questions on F-VR Force USA - VersaRack XL - Folding Power Rack
From Fendi at Sep 17, 2020
When will this site be operational in Malaysia?
From Fendi at Sep 13, 2020
Do you deliver to Cyberjaya, 63000 Malaysia?
Realtime Estimation of Average Delivery Waiting Time --- 5 working days*
*Estimation based on last 7 days statistic
For small items, they will be sent within 5 working days using external courier: Ta-Q-Bin
Big items will be scheduled to be delivered within 7 working days. We will send SMS to confirm the delivery timing 1-2 days before delivery.
Free delivery applies for Orders above $150, otherwise delivery fees will be charged accordingly.
How to earn points?
1) For order under $150, every 1 dollar spent will earn you 1 point.
2) For order above $150, every 1 dollar spent will earn you 1 point for payment by Card / Paypal, but 2 points for Cash / Cheque / Bank payment.
3) Every new customer who sign up with us will earn 30 points immediately.
4) 80 extra points for writing a product review.
*Note: Points are not availale for some products.
How long does it take for the points to be credited to my account?
After the order is completed, which is within 3 working days after delivery.
How to check my available points?
You can check them under your account page.
How to redeem my points?
Every 50 points can be used to redeem 1 dollar discount. To redeem the points, simply add an item to your cart, and from your cart, you will be able to choose how much points you want to redeem.
Does the points expire?
Yes, they will expire after 3 years.
Are there any other uses for the points?
From time to time, we will have special promotion in which you will be able to utilitise your points better. For example, you will be able to exchange some points for 20-50% off a promotion item, or exchange a free delivery coupon code. These updates will be posted in our facebook page, so do like it to receive future updates :)
I did not receive any points after my order is complete. What should I do?
Points will be logged for registered users, thus most likely guest checkout is used. If an account is created after the order is placed, we can manually credit the points to the account, simply contact us via contactus@homegym.sg and we will rectify it for you. In this case, amount of points credited will be same as order total amount.
Which products do not earn point / Why are my points void?
There are a few cases in which the points will be voided:
1) Combo / Bundle products or orders which are pre-discounted.
2) Showroom discounted order.
3) Order placed without an account with us.
4) If extra freebies are given.
5) Payment by Installment Plan
* point system are subjected to change without notice
Frequently bought together
Customers who bought this product also commonly purchased the following combination of items.
This Item: F-VR Force USA - VersaRack XL - Folding Power Rack
20 customer reviews
Excellent rack for full body workout

Stan January 08, 2019

By

The staff at homegym was very helpful in explaining the various gym racks and stations, as well as informing me the required dimensions. That allowed me to come to the conclusion that this VersaRack XL is the best option for my needs.

I managed to assemble the rack myself in 4 hours, and the rack is of good quality. Do get the olympic barbell and weight set + a sturdy bench to go with it.

Present and AWESOME RACK

ZH August 24, 2017

By

A MUST HAVE POWER RACK IF YOU WANT TO HAVE A GYM AT HOME!
Rack is stable as it can support heavy weights

The name describes it alls! AWESOME POWER RACK

Stanley August 24, 2017

By

First, it values for money and also space saving as it can be kept after your workout.
Weight trees are also attached to put on your weight, tested out with bench press and dead lift!
Overall its a awesome power rack and highly recommended for people who wishes to have a gym at home!

Awesome rack

Billy the beast April 04, 2017

By

I bought one of these about 10 months ago and workout 6 days a week with it. I have it in my garage and I smash it with weights and it doesn't look like it'll ever let me down. have loaded 180kg for squats and this rack handles it with no issues. I wouldn't hesitate if your considering it. Having it fold away is an awesome bonus

Good rack at good price

A January 19, 2017

By

Have been using this for around a month, sturdy rack. Ive not folded it at all but left it open. Really enjoy the pulley system it has which allows me to do even more exercises with the rack itself. I have not found a reason to go to the gym with the rack now. A peeve I have is that the surface J hooks keep getting rubbed against the knurling of the barbell which causes it to wear out. Will be getting something to paste over the areas of the J hooks which are exposed to the barbell. The barbell I am using here is the 1.8m Olympic barbell.

Impressive space saver and yet functional

Jason September 24, 2016

By

Had this since Wednesday and manage to try it out this morning. The one and only equipment you need if you have space constrain. Very functional and yet effective. Comes with lots of attachments for different exercises.

Exactly as advertised

Shawn August 10, 2016

By

Have had my power rack 3 weeks now and super happy with it. Very well thought out design and attention has been paid to lots of little things, such as spacings, hinges, etc. I assembled it myself and was impressed by the quality of the nuts and bolts included, as they are good hardened pieces.

It feels quite solid when I'm doing pull ups and I've no concerns about the stability.

I also bought:
- premium weight bench (http://homegym.sg/premium-weight-bench.html)
- standard 180cm barbell
- ez bar
- 16 inch dbells
- plates: 4 x 1.25, 4 x 2.5, 8 x 5, 2 x 10, 2 x 15
- floor mats, 2m x 2m

This combination of plates seems to work very well across bbell, ezbar and dbells.

There's just such a wide variety of exercises that can be done with this rack and the extras I bought.

Most importantly, I don't feel like I'm compromising on routines or movements, because I seem to be able to get the full range of movement I need when performing exercises.


value for money and space

yan July 08, 2016

By

wrote this review after using it for 3 weeks, 3 to 4 times a week. this is an excellent value for money and space.

you can hang the wiehgt plate s at the side of the rack and the lat pull down allow you to use non olympic weight.

after 3 weeks , there are very minor scratches at the area where i put in the the landmine attachement.

they included 2 bottles of paint to touch up scratches

its a good thing i use homegym assembly service as they took nearly 2 hourlys to carefuly assemble the whole thing, if i were to do it my self i would have taken at least one whole day.

Sensible Investment + High Satisfaction with Quality.

Seth March 09, 2016

By

DELIVERY -
overall positive. polite. 3 packages weighing less than 50kg each.
they didn't just dump at my doorstep since i opted for self assembly.

ASSEMBLY ADVICE -
follow the 6 illustrated steps. 2 spanners or a ratchet combo + hammer (just in case of dings for the screw inserts)
do-able alone in just 3 hrs if focused. 2 hrs if you have an extra hand and patience to follow the manual.
do not over tighten with allen key when fastening the leg stack for weights or it will crack. (yes one of mine did)

RUST -
2 months old used 3 times a week. i have no A/C or fan so it does get humid.
no rust clearly seen on "bare metal" safety bar yet.
use dry rag wipe and then spray WD-40 and wipe again, it takes only a minute.
advisable to get silicone lube spray for the lat's chrome bar.


Good product

Ric March 05, 2016

By

After thorough comparisons among power racks available in SG, I settled for this. It is indeed suitable for HDB flats. I stay in a 3NG and placed the rack in the living room, near the window, that is adjacent to the door. We do not have a couch, so it is fine to have the rack. Its being foldable provides more space near the doorway. The Versabench is the perfect match. I tried hanging it on the versarack and definitely, they are space savers.

My only concern is the rusting, specially on the safety bars. I thought they were stainless steel. Any suggestions how I can keep the rust off?

All in 1

Franco November 17, 2015

By

I've had this rack for over a year now. Unlike most racks, this one comes with all the bells and whistles! Landmine, lat row/pull down, band pegs, 2 sets of J-cups and dip bars. The only thing you don't get are the weights and oly bar. I love everything about this rack. Hole spacing is only an inch apart which makes setting up really nice. The numbering strip is a nice extra also. I've been abusing this rack 3-4 times per week and it's looks like the day I bought it minus some superficial dings (that's expected). I'd buy this over a rogue rack simply because of the extras that come with it. Lifetime guarantee to boot!
Note about the folding; I was initially concerned about it falling apart but after having it I've had no issues. I've collapsed it a few times to make room for company and I must say it's a really nice solution if you need or don't have space. I'd but it all over again without hesitation!

Good but is it durable

Hannah October 15, 2015

By

It started rusting within 1 week of use. However, it is good in the sense that it is a whole gym in 1 rack

You only need this

Hen August 06, 2015

By

So much stuff in a package, really worth the price. Very sturdy rack.

Versatile Rack

Vinoth July 23, 2015

By

I purchased it last thursday. assembled it myself over 2 days in breaks. i would say its definitely worth the money i spent as its foldable, space saving, has a weight storage facility, Olympic bar holder and cable attachments.

great gym set at home

James May 18, 2015

By

i bought the set 6 months back...and it had force me to work out every day..personally i dont close the rack unless i wanted to do other exercise on the mat.

The great thing about this machine is that it remain small even when opened up..it can fit nicely into a small Room..with space for warerode too!

strength equipments

rey April 10, 2015

By

i"m totally sold on the product . I was amazed when i was recomended the product. By the time i saw it. I WAS SOLD.!!!

Important piece in home gym equipment

Sham January 24, 2014

By

Just finished assembling on Saturday afternoon last week( one man assembly is real hard work and you have to make sure all the nuts and bolts are all accounted for as there are no extra bolts). Already did bench press ,squat n dip .. Overalll I am very satisfied with the structure , usability and versatility of this equipment.. The homegym sales is also very patient attending to my questions and i really appreciated that..

Best all in one foldable rack!

Aloysius January 23, 2014

By

I just got this today. It was delivered at about 2pm and I set it up myself as I enjoy putting things together so that I know how and what the foundation consists of.
To tell you the truth, it was a back crunching aching BUT I enjoyed every minute of it. Every single nut and bolt that I put together, every contact and joints I made sure all of them was oiled first and thats why I finished at 10pm. Took me 8hours! And it was worth energy spent! I hate it when equipments go creaky on me.

Anyways I tested this rack thoroughly.
I hung on it when it was folded, swing forward and back too and tested it and I must say if you are worried about the rack falling, dont, it wont.
The Lat pulley system is the 3rd supporting leg of the rack and together with the other 2 supporting legs, this rack is very stable.
There are PROs and CONs though so I'll touch on them.

CONS:
1. Dont like the dips bar. No matter how tight its screwed on, the dips handle will still move although the entire dip will stay.
I hope they re-design the way the dips are hooked up.
2. The high lat pull down where you hook your lat handle is high. I am only 1.65m and I gotta stand on my bench to reach for and unhook them.
3. The long dual safety bars will screech when you try to insert them into the holes.

PROS
1. If you have non-olympic barbells and want to use olympic weights, no frets, this package comes with 8 olympic adaptors which you can use for your non-olympic barbells and the adaptors can be securely screwed on using an allen key.
2. Those weight racks are by default the same diameter as non-olympic weight holes so if you got some non-olympic weights lying around you can insert these weights into them. Otherwise insert the olympic adaptors on the weight racks if you want to 'hang up' your olympic weights.
3. The landmine core trainer is a good idea! Love the design.
4. Although I didnt like the lat pulleys, they still perform wonderfully well. Cables seem strong to withstand the amount of weights I 'threw' on them.
5. Barbell hooks with spring lock is so convenient when changing how high or low you want your barbell to be positioned.
6. Included barbell holders: 1 for your Olympic barbell and another for non or for whatever smaller diameter iron/steel bars you want to insert. Love them! And love those hooks for accessories too.
7. This rack alone is a storage system! I dont think you need to spent more on another rack just to put your weights.

Overall, I am a very satisfied customer. Barring the CONS, the PROs more than outweight the CONs.

$1550 for an equipment that is gonna last you a life time? Its worth the investment.
If you are worried about how much weight those barbell hooks can take, well read the specifications. They are really steely strong! And so are those safety bars.

No regrets! Foldable or not, this rack is really really strong and sturdy!

I definitely would recommend it to anyone.

9/10 product - because of the CONs. Nothing is perfect.

But for the price, for the ability to store all your weight, for making it foldable, for the strength and sturdiness, for the generous amount of olympic adaptors provided, for the accessory hooks, for the conveniences, for the all in one, I will give it a 10!

All-around great. 10/10.

Manganese November 27, 2013

By

I've had this product for 3 days now and so far I'm loving it. The power rack itself is great because of how sturdy and durable it is, so you can safely and progress on heavy workouts like the Squat and Bench-Press entirely on your own without a spotter. One minor grievance is that because of the height of the rack, unless you're very short, you'll have to overhead-press outside of the rack, though this isn't that huge a problem at all because the j-hooks (there are 4, excluding the additional two attached to the safety-bars) are very much adjustable. You can do other heavy movements like rack pulls/shrugs/etc just great in there too.

The lat-pulldown and low cable row attachments are amazing as well. For the most part, they're identical to the ones in any commercial gym. Not only do they give an awesome back work-out on their own, but if you're slightly creative, and have your own attachments such as Tricep ropes and close-grip V-bars, you can get a LOT more out of them. I've found they're great for a variety of other accessory exercises, such as Straight-arm lat Pulldown, Tricep Pushdowns, Bicep Curls, Weighted Abdominal crunch, High-to-Low/Low-to-High cable Woodchoppers, and Face Pulls, just to name a handful.

The other features this offers are great as well. The landmine attachment offers its own variety of workouts, such as Angled Shoulder Press, T-Bar Rows, Landmine Torso Twists, etc. For those with space constraints (like me), using this might present a problem, as it involves having to attach a bar to the corner end of the power rack. However, there is the option to attach a short standard non-Olympic bar if that's all you can use. This works great for me.

Weight-plate holders are great as well. Extremely strong, and they can be adjusted to hold standard non-Olympic plates too. Dip and pull-up bars are great, though if you intend to do pull-ups with the rack, you also have to factor in the height of your head on top of the height of the power rack, so ceiling space isn't a problem for you. I don't have to use the folding option, but it's great to have it there in case I ever need more space. One of my biggest misgivings prior to purchasing the rack was whether the fold-able feature would compromise the safety offered by the rack, and my fears have since proved baseless. Between the 3 safety catches that locks the open structure of the rack in place, the rack is indeed very safe.

In summary, this power rack is everything I had hoped it would be and more. Would definitely recommend this to other fellow home-gym goers. There is very little with this power rack that you can't do.

Great space saving equipment.

Izzat November 23, 2013

By

I bought the rack and it was assembled by the guys at homegym.sg. I decided to get this rack as I did not have enough space for a full rack in my room. Unfolding the rack is pretty quick and straightforward. Really takes less than 10 seconds. When the rack is folded, it takes less than half the space compared to an unfolded rack. There is a weight plate holder, and thus there is no need to get a weight tree. Saves even more space in my opinion. The rack feels strong and sturdy. I initially thought that the safety bars would not be able to hold much weight by looking at the pictures, but I was wrong. The pulleys , dip bars and pull up bars are a plus. more variety of exercises could be done with it.

Overall 10/10 product. Would recommend people staying in HDB homes with little space for gym equipment.
Available in Showroom
View this product in our showroom
© 2019 HOMEGYM.MY. All Rights Reserved.