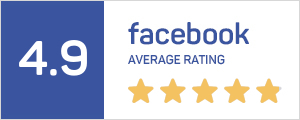 Details
Solid, compact and effective, the Vigor Squat Stand and Bench is strong enough for gym use, while designed to fit into any home.
This Squat Stand with Bench provides the ability to perform all of your favorite free weight exercises. The included high and low pulleys provide the ability to perform all your favorite cabled exercises including Lat Pull downs and Low Row. The Squat Stand with Bench does not use any cables or pulleys aside from the pure motion lat/low row pulleys so it is virtually maintenance free and easy to assemble. Although the Vigor Squat Stand with Bench provides many exercises, the footprint is quite compact.
This package includes the fully adjustable bench from Flat to Incline and Decline positions. The bench is not attached to the Squat Stand so it is completely free roaming to be used with or without the Squat Stand System.
Bars & weights pictured are not included.
Product Specifications:
Accepts Olympic size weight plates.
Perform over 30 different exercise variations including compound exercises!
Perform free-weight exercises knowing you are safe with reliable safety catches you can workout to failure and push your muscles to the max!
Fully adjustable safety spotters.
Gives you both high and low pulley exercises.
Low row foot brace provides comfort during your exercise and pre-stretch.
Assembly required.
Squat Stand Features:
Barbell Catch Pegs: Quickly adjust to 8 heights, slide-in-the-side safe pegs, robust & rubber topped
Safety Catch Pegs: Elongated pegs position lower down, secondary precaution to rack the bar
Hook-Around Peg Design: Safe & secure for rapid height changes between sets
Pull Up Bar: Multiple angles for wide & neutral grips, rubberised for grip support
High Pulley Station: Use with any gym attachment, perfect for lat pulldowns & tricep pushdowns
Low Pulley System: Use with any gym attachment, perfect for seated rows & bicep curls
Slanted Rack: Makes it easier & safer to return the bar
Clip on Chains: Can be used to adjust the length of the gym attachments
Adjustable Cable Tension: Prevents any slack for instant resistance
Weight Bench Features:
Adjustable: 5-positions angle to incline, flat & decline
Seat Pad: Fixed in a flat position
Leg Developer: Effectively targets your quads and hamstrings
Foam Rollers: High density ergonomically moulded design for superior comfort
Slip Resistant Feet: Grooved feet prevent the bench moving with intense pressure
Anti-Tip Structure: U-shaped front stabiliser with lengthened rear stabiliser enhance stability
Gym Attachments Included:
Angled lat pulldown bar
Short straight
Single d-handle
Ankle strap with hook and loop adjustment
Product Specs
| | |
| --- | --- |
| Product Dimension | Rack Dimensions: 129 x 110 x 213cm (L x W x H), Bench Dimensions: 174 x 66 x 116cm (L x W x H) |
| Product Weight | 66kg |
| Max Load | 135kg |
| Warranty | Mainframe: Lifetime, Other parts: 1 year |
| Brand | Vigor |
Product Specs
| | |
| --- | --- |
| Product Dimension | Rack Dimensions: 129 x 110 x 213cm (L x W x H), Bench Dimensions: 174 x 66 x 116cm (L x W x H) |
| Product Weight | 66kg |
| Max Load | 135kg |
| Warranty | Mainframe: Lifetime, Other parts: 1 year |
| Brand | Vigor |
Questions on Vigor Squat Stand & Bench Combo
Realtime Estimation of Average Delivery Waiting Time --- 5 working days*
*Estimation based on last 7 days statistic
For small items, they will be sent within 5 working days using external courier: Ta-Q-Bin
Big items will be scheduled to be delivered within 7 working days. We will send SMS to confirm the delivery timing 1-2 days before delivery.
Free delivery applies for Orders above $150, otherwise delivery fees will be charged accordingly.
How to earn points?
1) For order under $150, every 1 dollar spent will earn you 1 point.
2) For order above $150, every 1 dollar spent will earn you 1 point for payment by Card / Paypal, but 2 points for Cash / Cheque / Bank payment.
3) Every new customer who sign up with us will earn 30 points immediately.
4) 80 extra points for writing a product review.
*Note: Points are not availale for some products.
How long does it take for the points to be credited to my account?
After the order is completed, which is within 3 working days after delivery.
How to check my available points?
You can check them under your account page.
How to redeem my points?
Every 50 points can be used to redeem 1 dollar discount. To redeem the points, simply add an item to your cart, and from your cart, you will be able to choose how much points you want to redeem.
Does the points expire?
Yes, they will expire after 3 years.
Are there any other uses for the points?
From time to time, we will have special promotion in which you will be able to utilitise your points better. For example, you will be able to exchange some points for 20-50% off a promotion item, or exchange a free delivery coupon code. These updates will be posted in our facebook page, so do like it to receive future updates :)
I did not receive any points after my order is complete. What should I do?
Points will be logged for registered users, thus most likely guest checkout is used. If an account is created after the order is placed, we can manually credit the points to the account, simply contact us via contactus@homegym.sg and we will rectify it for you. In this case, amount of points credited will be same as order total amount.
Which products do not earn point / Why are my points void?
There are a few cases in which the points will be voided:
1) Combo / Bundle products or orders which are pre-discounted.
2) Showroom discounted order.
3) Order placed without an account with us.
4) If extra freebies are given.
5) Payment by Installment Plan
* point system are subjected to change without notice
Frequently bought together
Customers who bought this product also commonly purchased the following combination of items.
This Item: Vigor Squat Stand & Bench Combo
1 customer reviews
Simple and functional

Kel March 13, 2019

By

For a basic home gym that allows most of the movements I carry out in strength training at a commercial gym, this is good value for money. Rubber mats are a must to lay though so to prevent the machine dragging when weights are loaded for a backrow.
© 2019 HOMEGYM.MY. All Rights Reserved.