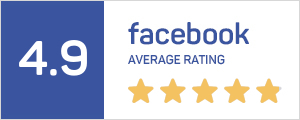 The quality of the bar is good, recommended!
Having tried both the normal and the professional bar, I must say that the professional bar is gentle on the wrists due to the smooth rolling sleeves. Had a mild strain on my wrists while doing the cleans.

Aesthetically pleasing. And the finishing is better too!
I was undecided whether to get the normal olympic bar or the professional one. Eventually decided to pay more to get the professional one.
It was a good decision. Barbell is solid to the touch and well finished. Handles the weights well and feels sturdy. Torque while lifting is non existent thanks to the ball bearinged sleeves and provides good stability and less stress on the wrists.
Also added security knowing bar handles up to 1500lb.
Only gripe is the stiff spring collars which wont slide in and gets stuck at the edge.
Overall good value and worthwhile investment.
The bearings provide smooth movement. Great bar for cleans and snatches.
Good quality! Buy with the Olympic set, cheaper than buying the standalone. Fast delivery.
This is the type of bar you would expect in any high quality gym. It feels really solid and you are not afraid of whether it can carry the weights or not. It works great for all bar exercises. I can recommend to get the Easy Lock system with the bar as this makes changing plates even smoother and faster.
Good ,rugged n springy .. Love it
Great buy, good quality. Really smooth with cleans and snatches.
Write Your Own Review
Frequently bought together
Customers who bought this product also commonly purchased the following combination of items.
This Item: Professional Olympic Bar w/ bearing