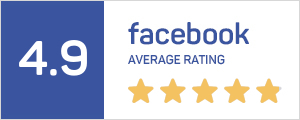 Details
Finishing: Hard Chrome
Rotation system: 2 Bush + 8 Needle Bearings
Weight: 20KG
Weight tolerance: +2%/-2%
Total length: 220cm
Inner bar length: 131cm
Sleeves length: 39cm
Grip diameter: 28 mm.
Sleeves outer diameter: 50mm
Max. load: 1500lbs
Dual Knurling Marks
Centre Knurling
Comes with 2 spring collars, upgradable to olympic easy lock collars.
Product Specs
| | |
| --- | --- |
| Warranty | 1 Year |
| Packaging | Carton Tube: 10 x 10 x 225cm (21kg) |
| Brand | Vigor |
Product Specs
| | |
| --- | --- |
| Warranty | 1 Year |
| Packaging | Carton Tube: 10 x 10 x 225cm (21kg) |
| Brand | Vigor |
Questions on Professional Olympic Bar w/ bearing
From Adam at Jul 13, 2016
Hi, does this come with center knurling?
It does not have center knurling.
From Eugene at Jan 20, 2016
Hi, is there coating/finishing on the shaft?
It is hard chrome finishing, which is more resistant to rust. But all bars will rust eventually, thus regular maintenance is needed.
Realtime Estimation of Average Delivery Waiting Time --- 5 working days*
*Estimation based on last 7 days statistic
For small items, they will be sent within 5 working days using external courier: Ta-Q-Bin
Big items will be scheduled to be delivered within 7 working days. We will send SMS to confirm the delivery timing 1-2 days before delivery.
Free delivery applies for Orders above $150, otherwise delivery fees will be charged accordingly.
How to earn points?
1) For order under $150, every 1 dollar spent will earn you 1 point.
2) For order above $150, every 1 dollar spent will earn you 1 point for payment by Card / Paypal, but 2 points for Cash / Cheque / Bank payment.
3) Every new customer who sign up with us will earn 30 points immediately.
4) 80 extra points for writing a product review.
*Note: Points are not availale for some products.
How long does it take for the points to be credited to my account?
After the order is completed, which is within 3 working days after delivery.
How to check my available points?
You can check them under your account page.
How to redeem my points?
Every 50 points can be used to redeem 1 dollar discount. To redeem the points, simply add an item to your cart, and from your cart, you will be able to choose how much points you want to redeem.
Does the points expire?
Yes, they will expire after 3 years.
Are there any other uses for the points?
From time to time, we will have special promotion in which you will be able to utilitise your points better. For example, you will be able to exchange some points for 20-50% off a promotion item, or exchange a free delivery coupon code. These updates will be posted in our facebook page, so do like it to receive future updates :)
I did not receive any points after my order is complete. What should I do?
Points will be logged for registered users, thus most likely guest checkout is used. If an account is created after the order is placed, we can manually credit the points to the account, simply contact us via contactus@homegym.sg and we will rectify it for you. In this case, amount of points credited will be same as order total amount.
Which products do not earn point / Why are my points void?
There are a few cases in which the points will be voided:
1) Combo / Bundle products or orders which are pre-discounted.
2) Showroom discounted order.
3) Order placed without an account with us.
4) If extra freebies are given.
5) Payment by Installment Plan
* point system are subjected to change without notice
Frequently bought together
Customers who bought this product also commonly purchased the following combination of items.
This Item: Professional Olympic Bar w/ bearing
8 customer reviews
Good

CT August 23, 2017

By

The quality of the bar is good, recommended!

You will love it

Ken Lee March 22, 2017

By

Having tried both the normal and the professional bar, I must say that the professional bar is gentle on the wrists due to the smooth rolling sleeves. Had a mild strain on my wrists while doing the cleans.

Aesthetically pleasing. And the finishing is better too!

Superb Quality

Norhisham Md November 17, 2016

By

I was undecided whether to get the normal olympic bar or the professional one. Eventually decided to pay more to get the professional one.
It was a good decision. Barbell is solid to the touch and well finished. Handles the weights well and feels sturdy. Torque while lifting is non existent thanks to the ball bearinged sleeves and provides good stability and less stress on the wrists.
Also added security knowing bar handles up to 1500lb.
Only gripe is the stiff spring collars which wont slide in and gets stuck at the edge.
Overall good value and worthwhile investment.

smooth

chris October 31, 2016

By

The bearings provide smooth movement. Great bar for cleans and snatches.

Quality!

Keith April 12, 2016

By

Good quality! Buy with the Olympic set, cheaper than buying the standalone. Fast delivery.

Professional type bar

Mikkel October 27, 2015

By

This is the type of bar you would expect in any high quality gym. It feels really solid and you are not afraid of whether it can carry the weights or not. It works great for all bar exercises. I can recommend to get the Easy Lock system with the bar as this makes changing plates even smoother and faster.

Great buy

Sham March 03, 2014

By

Good ,rugged n springy .. Love it

Great quality!

CrossfitHub September 15, 2012

By

Great buy, good quality. Really smooth with cleans and snatches.
© 2019 HOMEGYM.MY. All Rights Reserved.