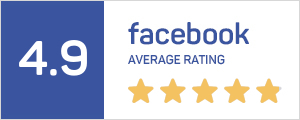 Easy to assemble and its quite sturdy.
Stable, solid and sturdy well built for bodyweight and strength exercise workout, high quality material and easy to assemble. Great buy
Great, solid and firm frame, awesome purchase
The power tower was surprisingly light 30kg. I thought it would be flimsy but it turned out to be quite sturdy. The design is compact yet stable.
If you set-up yourself, it would take some time. It took me an hour and a half with basic tools, definitely worth getting the assembly service if you're not into DIY.
Overall, I liked the design of the power tower and would recommend this product !
I love my Power Tower. Now I able to do Pull Ups 8 reps in a row with straight legs and 30 parallel bar dips :D
Easy to assemble, compact in size and sturdy in built. An awesome machine that provides combo exercises.
Great product. Pull ups can be a bit close to back cushion so have to be more controlled. otherwise guys set it up in no time (definitely worth paying extra) and overall very happy and a great addition for the home.
Great product, it's not cheap but it's well worth the money.

Perfect equipment for those who're looking to perform weighted pull ups and weighted dips at home.
Delivery guys came on time, fixed it up neatly, good value for money if you have space, better than the door chin up bars
My fingers were crossed when I ordered the Power Tower sight unseen. I would have preferred to see it in person before buying. Much to my relief it is sturdy (I'm a big guy) and the quality is good. It took more time than expected to put together (and I am a handy person). The directions were not very clear, especially around which bolts to use on which parts which took a bit of puzzling through. The Power Tower should be sold with a floor mat, especially one that the Power Tower could be bolted onto. We put thick matting under it and that seems to work well.
Write Your Own Review
Frequently bought together
Customers who bought this product also commonly purchased the following combination of items.
This Item: Power tower - Chin up, Dips, Knee raise