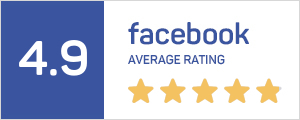 Details
Better posture will result from equipment's usage.
Shapely oblique muscles result from ab workouts.
Padded pushup handles.
Dip handles with padded grip.
Narrow and wide grip chin up bar.
Leg lifts enabled by solidly built hand grips.
Several training possibilities: arms, chest, back, abdominal muscles


Product Specs
| | |
| --- | --- |
| Product Dimension | 111 * 117 * 220cm |
| Product Weight | 30kg |
| Max Load | 140kg |
| Warranty | 1 year |
| Brand | Vigor |
Product Specs
| | |
| --- | --- |
| Product Dimension | 111 * 117 * 220cm |
| Product Weight | 30kg |
| Max Load | 140kg |
| Warranty | 1 year |
| Brand | Vigor |
Questions on Power tower - Chin up, Dips, Knee raise
From william at Jan 1, 2019
hi - what is the height of the station (i.e. the height of the pull up bars)?
From Pene at Aug 27, 2017
What is the distance between the two arm rests? Also what is the length of the pull up bar?
The gap is about 44.5cm for the arm rest.
The length of the bar is 110cm.
From Imran at Aug 9, 2017
Hi.. may i know if the height is adjustable?
The height is non-adjustable.
From Stephen at Jun 8, 2016
May I know if this can be place in the outdoor under sun and rain?
It can only be used indoor.
From Daniel at Apr 12, 2015
May i know what are the 2 handles at the bottom of the machine for?
They are used as step for chin up. Another usage is for push up.
From Lance Teo at Dec 30, 2014
What is the brand of this Power Tower? And is there warranty?
The brand is Vigor. There is 1 year warranty.
Realtime Estimation of Average Delivery Waiting Time --- 5 working days*
*Estimation based on last 7 days statistic
For small items, they will be sent within 5 working days using external courier: Ta-Q-Bin
Big items will be scheduled to be delivered within 7 working days. We will send SMS to confirm the delivery timing 1-2 days before delivery.
Free delivery applies for Orders above $150, otherwise delivery fees will be charged accordingly.
How to earn points?
1) For order under $150, every 1 dollar spent will earn you 1 point.
2) For order above $150, every 1 dollar spent will earn you 1 point for payment by Card / Paypal, but 2 points for Cash / Cheque / Bank payment.
3) Every new customer who sign up with us will earn 30 points immediately.
4) 80 extra points for writing a product review.
*Note: Points are not availale for some products.
How long does it take for the points to be credited to my account?
After the order is completed, which is within 3 working days after delivery.
How to check my available points?
You can check them under your account page.
How to redeem my points?
Every 50 points can be used to redeem 1 dollar discount. To redeem the points, simply add an item to your cart, and from your cart, you will be able to choose how much points you want to redeem.
Does the points expire?
Yes, they will expire after 3 years.
Are there any other uses for the points?
From time to time, we will have special promotion in which you will be able to utilitise your points better. For example, you will be able to exchange some points for 20-50% off a promotion item, or exchange a free delivery coupon code. These updates will be posted in our facebook page, so do like it to receive future updates :)
I did not receive any points after my order is complete. What should I do?
Points will be logged for registered users, thus most likely guest checkout is used. If an account is created after the order is placed, we can manually credit the points to the account, simply contact us via contactus@homegym.sg and we will rectify it for you. In this case, amount of points credited will be same as order total amount.
Which products do not earn point / Why are my points void?
There are a few cases in which the points will be voided:
1) Combo / Bundle products or orders which are pre-discounted.
2) Showroom discounted order.
3) Order placed without an account with us.
4) If extra freebies are given.
5) Payment by Installment Plan
* point system are subjected to change without notice
Frequently bought together
Customers who bought this product also commonly purchased the following combination of items.
This Item: Power tower - Chin up, Dips, Knee raise
10 customer reviews
Excellent power tower

imran August 23, 2017

By

Easy to assemble and its quite sturdy.

Good Equipment

Stan2939 March 09, 2017

By

Stable, solid and sturdy well built for bodyweight and strength exercise workout, high quality material and easy to assemble. Great buy

Great item

Kang Wei December 12, 2016

By

Great, solid and firm frame, awesome purchase

Compact design !

AA April 29, 2016

By

The power tower was surprisingly light 30kg. I thought it would be flimsy but it turned out to be quite sturdy. The design is compact yet stable.
If you set-up yourself, it would take some time. It took me an hour and a half with basic tools, definitely worth getting the assembly service if you're not into DIY.
Overall, I liked the design of the power tower and would recommend this product !

Love it!!!

Eunice May 23, 2015

By

I love my Power Tower. Now I able to do Pull Ups 8 reps in a row with straight legs and 30 parallel bar dips :D

Simple machine that rocks!

ShahrilZ April 28, 2015

By

Easy to assemble, compact in size and sturdy in built. An awesome machine that provides combo exercises.

Good product

Ch4lkie March 31, 2015

By

Great product. Pull ups can be a bit close to back cushion so have to be more controlled. otherwise guys set it up in no time (definitely worth paying extra) and overall very happy and a great addition for the home.

10/10 Product, would definitely recommend.

Hiyoshi June 17, 2014

By

Great product, it's not cheap but it's well worth the money.

Perfect equipment for those who're looking to perform weighted pull ups and weighted dips at home.

Great value for money

RAJBIR June 17, 2014

By

Delivery guys came on time, fixed it up neatly, good value for money if you have space, better than the door chin up bars

Good gear

Paul January 26, 2014

By

My fingers were crossed when I ordered the Power Tower sight unseen. I would have preferred to see it in person before buying. Much to my relief it is sturdy (I'm a big guy) and the quality is good. It took more time than expected to put together (and I am a handy person). The directions were not very clear, especially around which bolts to use on which parts which took a bit of puzzling through. The Power Tower should be sold with a floor mat, especially one that the Power Tower could be bolted onto. We put thick matting under it and that seems to work well.
© 2019 HOMEGYM.MY. All Rights Reserved.