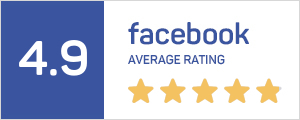 Details
Advantage of using an Olympic weight set over a standard set is that the Olympic set supports much heavier weights. This will allow a serious lifter to use the same bar as he progresses to lifting heavier weight. Another major advantage is the independently rotating sleeves. By allowing the plates to rotate freely on their own axis, the torque from the sleeves can't transfer into the bar, making the weights easier to control and helping to avoid abrasions the hands from the bar's grip.
Features:
Premium design
Tri grip for easy handling (except small weights)
Colour coded weight markings
Stainless steel inner metal ring
Product Specs
Hole Diameter
50mm
Packaging
1.25kg - 17.2 x 17.2 x 2cm
2.5kg - 21 x 21 x 2.65kg
5kg - 26.1 x 26.1 x 3.75cm
10kg - 35.5 x 35.5 x 4.05cm
15kg - 39.1 x 39.1 x 4.1cm
20kg - 43.1 x 43.1 x 4.1cm
25kg - 45.2 x 45.2 x 4.65cm
Warranty
1 Year
Brand
Vigor
Product Specs
Hole Diameter
50mm
Packaging
1.25kg - 17.2 x 17.2 x 2cm
2.5kg - 21 x 21 x 2.65kg
5kg - 26.1 x 26.1 x 3.75cm
10kg - 35.5 x 35.5 x 4.05cm
15kg - 39.1 x 39.1 x 4.1cm
20kg - 43.1 x 43.1 x 4.1cm
25kg - 45.2 x 45.2 x 4.65cm
Warranty
1 Year
Brand
Vigor
Questions on Olympic weight plate
From Ravi at May 5, 2021
Can the 1.25kg weight plates hole fit in the Olympic barbell? Thank you.
From Ravi at May 5, 2021
Can the 1.25kg weight plates hole insert the Olympic barbell?
From junyong at Jul 15, 2015
When i select 2 for the quantity will there be 4 plates or just 2 plates ?
There will be 2 plates.
From Marcus Seow at Jul 2, 2015
Will it be compatible with the 2.2m Olympic bar that you have here? May I know the diameter of the hole in the weight plate?
Yes it is compatible with our olympic bar. The diameter is about 2 inch.
Realtime Estimation of Average Delivery Waiting Time --- 5 working days*
*Estimation based on last 7 days statistic
For small items, they will be sent within 5 working days using external courier: Ta-Q-Bin
Big items will be scheduled to be delivered within 7 working days. We will send SMS to confirm the delivery timing 1-2 days before delivery.
Free delivery applies for Orders above $150, otherwise delivery fees will be charged accordingly.
How to earn points?
1) For order under $150, every 1 dollar spent will earn you 1 point.
2) For order above $150, every 1 dollar spent will earn you 1 point for payment by Card / Paypal, but 2 points for Cash / Cheque / Bank payment.
3) Every new customer who sign up with us will earn 30 points immediately.
4) 80 extra points for writing a product review.
*Note: Points are not availale for some products.
How long does it take for the points to be credited to my account?
After the order is completed, which is within 3 working days after delivery.
How to check my available points?
You can check them under your account page.
How to redeem my points?
Every 50 points can be used to redeem 1 dollar discount. To redeem the points, simply add an item to your cart, and from your cart, you will be able to choose how much points you want to redeem.
Does the points expire?
Yes, they will expire after 3 years.
Are there any other uses for the points?
From time to time, we will have special promotion in which you will be able to utilitise your points better. For example, you will be able to exchange some points for 20-50% off a promotion item, or exchange a free delivery coupon code. These updates will be posted in our facebook page, so do like it to receive future updates :)
I did not receive any points after my order is complete. What should I do?
Points will be logged for registered users, thus most likely guest checkout is used. If an account is created after the order is placed, we can manually credit the points to the account, simply contact us via contactus@homegym.sg and we will rectify it for you. In this case, amount of points credited will be same as order total amount.
Which products do not earn point / Why are my points void?
There are a few cases in which the points will be voided:
1) Combo / Bundle products or orders which are pre-discounted.
2) Showroom discounted order.
3) Order placed without an account with us.
4) If extra freebies are given.
5) Payment by Installment Plan
* point system are subjected to change without notice
10 customer reviews
Rubber coated Weights plate

Vincent January 22, 2019

By

Great prices, great quality, with the colour weight identification & logo, make it more presentable & pro looks.

High Quality Olympic Weight Plates

Brandon July 02, 2018

By

Recently bought additional 8 plates of Vigor 5kg Olympic weight and found them much better quality to the previous olympic weight plates. If you're a serious weight lifter, you are going to love these plates.

Good quality plates.

Ben Liew April 04, 2017

By

I have a set of Olympic bumper plates. I bought a few 2.5kg plates from this product range and they are great. I can now increase weight on my lift gradually.

High quality

Ethan Yap April 02, 2017

By

I bought 20KG ones here, and the other sizes as well in the set. The metal ring inside is great. Uhh it is also indeed heavy. It's literally just a heavy object. What's there to not like?

Good Quality

Nic September 25, 2016

By

These are good weights, affordable and built well.

Be Consistent

Ric March 15, 2016

By

After purchasing the barbell set, I reached the point of needing to add more weights. I considered second hand and cheaper alternatives online. Eventually, I decided to buy the same weight plate brand. It not only matches the rest of my plates but also gives me piece of mind that the weight is consistent. Moreover, my home gym set is just so lovely to look at with everything blending together. Vigor and Force USA are such great reasonable priced brands. I believe we get better prices here in Singapore compared to purchasing straight from the US. Thanks a lot to Homegym!

QUALITY OLYMPIC WEIGHTS

a.ephphatha December 05, 2015

By

Got my 1.25kg to 20kg a pair each, these olympic weight plates are real good quality items. More than satisfied with the plate rubber coating and tri-grips. Even 1.25kgs come in tri-grip handles which is a major plus for me (unlike other brands which don't have such). Way more handy when changing plate sets.

Will definitely purchase another set soon to complete my home gym set-up.

Good quality plates

CarlChiaFitness.com November 24, 2015

By

I purchased the whole set from 1.25 to 25kg. They are much easier to carry around when you load and unload plates because of the handles to grip. The rubber itself is good quality and I'm happy with the purchase. They come slightly greased so just wipe off it off and you are good to go.

OLYMPIC WEIGHT PLATE 44 LBS

Eric October 27, 2015

By

This is well coated you will love the look and feel of these plates.

Great product and purchase.

Kenny. S September 04, 2015

By

Purchased 6 20KG plates and they felt great, especially the tri-grips.

A tip would be having a rag to wipe off the excess grease after your purchase.
© 2019 HOMEGYM.MY. All Rights Reserved.