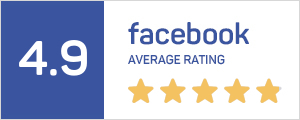 Details
---
11 lock out angles: Inclines, Declines, Flat and Upright. 0, 5,10, 20, 30, 40, 50, 60, 70, 80 and 85 degrees.
1000 lb rated, 11 & 12 gauge super strong steel frame. (600 lb rated for incline/upright positions.)
Unique adjustment ring with foot lever adjust operates from both sides and locks up tight! Patented design US 6,994,661.
Ultra stable strong platform in aII positions yet is easy to lift and move.
Bench weighs 60 lbs without incline seat (shipping weight 74 lbs.)
Powder coated frame with chrome components.

44" long x 18.75" wide x 20" high overall dimensions (18.75" x 41" frame footprint).

44" x 10" x 3" thick commercial grade pad and stitched vinyl upholstery. Firm and comfortable.

The 3 position incline seat easily plugs in from the side without any pins. It is tapered so it does not cut into the inside of your legs and you can move the seat up or down for optimum comfort. Seat height from the floor in the upright position is 16", 14" or 12". Backrest pad is 31" above the seat in the highest position.

Incline seat follows backrest pad at any angle so it will always be perpendicular unlike other

benches

where the seat can have a shallow angle allowing the user to slide off.

Accepts a growing list of optional attachments like the Crunch Situp, Dip Bar Handles and Chin Up Bar.
*Assembly service for super bench will be $40. Additional charges apply for assembly of other attachments.
Product Specs
| | |
| --- | --- |
| Product Weight | 32kg |
| Max Load | 400kg |
| Warranty | Mainframe: Lifetime, Other parts: 1 year |
| Brand | Ironmaster |
Product Specs
| | |
| --- | --- |
| Product Weight | 32kg |
| Max Load | 400kg |
| Warranty | Mainframe: Lifetime, Other parts: 1 year |
| Brand | Ironmaster |
Questions on Ironmaster Super Bench
From karim at Aug 5, 2017
Hi,

What will come with the cable attachment? also, are wheels included?
The cable tower system includes: The main frame, upper and lower pulley cables, Olympic Sleeve Adapters (8″ long), QLDB adapter, lat pull hold down pads and a 48″ lat pull bar with swivel and extension chain.

Wheels are not included.
From dan at Jul 10, 2016
Can I just buy the attachments? I already have the bench.
Yes you can: http://homegym.sg/ironmaster-attachment.html
From Vishal at Apr 22, 2016
I am very interested to buy this bench with the Cable Tower Attachment V2.
Can I know when the stock will be available? Thanks
It will be about 2 months.
From Ken at Feb 14, 2016
Can I have a link to this attachment? Can't seem to find it

https://d2cdmdo9b9nxyb.cloudfront.net/media/extendware/ewimageopt/media/inline/8c/2/ironmaster-super-bench-9c4.jpg
The option will be available when the product is back in stock.
From Ken at Feb 12, 2016
Are all the attachments mentioned included or do they have to be purchased separately? Also when your doing decline situps can you set the bench to a very steep angle? something like this - http://4.bp.blogspot.com/-57D75_kLIHM/UI0MJ8_XZMI/AAAAAAAAGzo/yuSADEIoje8/s1600/bilde%2843%29.JPG

Thanks!
The attachments are sold separately. Yes you can adjust to up to 90 degree to do situp.
Realtime Estimation of Average Delivery Waiting Time --- 5 working days*
*Estimation based on last 7 days statistic
For small items, they will be sent within 5 working days using external courier: Ta-Q-Bin
Big items will be scheduled to be delivered within 7 working days. We will send SMS to confirm the delivery timing 1-2 days before delivery.
Free delivery applies for Orders above $150, otherwise delivery fees will be charged accordingly.
How to earn points?
1) For order under $150, every 1 dollar spent will earn you 1 point.
2) For order above $150, every 1 dollar spent will earn you 1 point for payment by Card / Paypal, but 2 points for Cash / Cheque / Bank payment.
3) Every new customer who sign up with us will earn 30 points immediately.
4) 80 extra points for writing a product review.
*Note: Points are not availale for some products.
How long does it take for the points to be credited to my account?
After the order is completed, which is within 3 working days after delivery.
How to check my available points?
You can check them under your account page.
How to redeem my points?
Every 50 points can be used to redeem 1 dollar discount. To redeem the points, simply add an item to your cart, and from your cart, you will be able to choose how much points you want to redeem.
Does the points expire?
Yes, they will expire after 3 years.
Are there any other uses for the points?
From time to time, we will have special promotion in which you will be able to utilitise your points better. For example, you will be able to exchange some points for 20-50% off a promotion item, or exchange a free delivery coupon code. These updates will be posted in our facebook page, so do like it to receive future updates :)
I did not receive any points after my order is complete. What should I do?
Points will be logged for registered users, thus most likely guest checkout is used. If an account is created after the order is placed, we can manually credit the points to the account, simply contact us via contactus@homegym.sg and we will rectify it for you. In this case, amount of points credited will be same as order total amount.
Which products do not earn point / Why are my points void?
There are a few cases in which the points will be voided:
1) Combo / Bundle products or orders which are pre-discounted.
2) Showroom discounted order.
3) Order placed without an account with us.
4) If extra freebies are given.
5) Payment by Installment Plan
* point system are subjected to change without notice
Frequently bought together
Customers who bought this product also commonly purchased the following combination of items.
This Item: Ironmaster Super Bench
28 customer reviews
Super Bench and Cable Tower Attachment V2

Julia February 09, 2019

By

The cable tower attachment works great with the super bench and weight set. Solid build and quiet pulleys...

Great quality, super cool bench

Vincent lim January 16, 2019

By

Best multifunction utility bench, I purchased a combo of chin up bar, dip bar & situp crunch attachment. Every thing is so well made, so glad I went with iron master.
Totally impressed, highly recommended.

Good product

julia January 15, 2019

By

Well designed bench, easy to assemble,
easy to use, many variations with the optional attachments. Good sturdy bench.

Superb

Hanz May 12, 2018

By

Awesome bench I would say.. Very firm and compact bench.. Bought with the dip attachement.. Did dips with no wobbling and stuff.. Comfort of bench is just nice not hard and not too soft.. Recommended to buy it with the rollers for easy movement...

Super cool bench

Wee October 10, 2017

By

Top notch bench!
The quality design sturdiness and functionality. Best bench I ever purchased. Especially the Chin up bar attachment is far more stable than I thought.
Super cool bench indeed!

Good bench

Ken September 18, 2017

By

Very well built bench and very versatile with add on accessories.
The chin up attachment is probably the most brilliant feature of this product. It can also be used with a leg attachment for sit ups. Recommended to buy the wheel attachment, it will save u a lot of trouble if you are going to move it around.
Very highly recommended pc of equipment,

One of the best benches I've used

Klau August 21, 2017

By

I bought this for my home gym.
Self assembly and set up was straight forward.
The construction and quality of materials is high quality.
When I use the bench, it feels very stable and comfortable.
The best part is the large option of add on equipment to make the range of workouts you can do even more versatile.
I highly recommend it.


Sturdy and well design bench

Purple August 05, 2017

By

Although the price of the bench is on a higher side as compared to it competitors, it a well engineered bench with quick and easy adjustments and plenty of accessories that you can add on for your workout. Value for your money spent.

Solid bench

Dennis July 29, 2017

By

The bench is sturdy and comfortable. Easy to install and you need 2 wrenches that's all.

I did not realize there is a add on wheel kit so it is like a final workout trying to carry the bench to a corner after i complete my exercises.

Looking forward to purchase the pull up attachment after i move to my new place and then slowly add more accessories when i need them along the way.



Steady and Easy to set-up

letchu22 April 29, 2017

By

Was easy to set up. Took less than 20 minutes. Have a wrench in hand. Really steady and looks good.

Awesome Bench

Fazule April 22, 2017

By

1. Strong, stable and with good back cushion.
2. Easy to install.
3. Can't recall the salesperson name... His able to advise and understand well what are the customer needs.

Good bench for multiple exercises

Kyle March 22, 2017

By

The attachments are easy to fit and sturdy. Good buy for building personal home gym.

Great Bench, Easy set up

SP Lim February 11, 2017

By

The bench arrived a a slightly larger box than I expected but the set up was very easy. All it took was just fixing the feet at two ends. A wrench or two was needed. The bench is very stable and the foam is good. Some may find it a bit narrow but it works out for the best for doing rows. It feels so solid, I imagine it will last for a long time.

Excellent bench but.....

Jason September 24, 2016

By

It's an excellent super bench but the only complain I have after using it is the width is a bit narrow. If your body is broad while lying down, it's quite challenging trying to steady your body from falling off while lifting the weights.

High Quality Bench

WEE June 09, 2016

By

Solid bench with the use of good cushion material and solid mechanism. However, must get the expensive sit-up attachment in order to be able to do decline bench press.

Very sturdy and great quality bench

Benching At Home June 06, 2016

By

After using a cheap bench for less than a year (<$70 which eventually broke) - I searched online for a good quality bench for home use.
IronMaster Super Bench is highly recommended and reviewed extensively on the web. Can search for Video reviews on YouTube as well.

This is a solid quality bench. Together with the different attachments it is a very valuable asset for working out at home.

The good part if you are in Singapore:
As I write HomeGym.sg is the sole official retailer for Iron Master in this part of South East Asia: I could not find online retailers located in Malaysia, Indonesia or other nearby Asian countries - except Japan which will cost a bomb to ship from. Buying from Homegym.sg was the cheapest option.
Official IronMaster dealers are listed here: http://www.ironmaster.com/dealer-locator.

My verdict: If you want a quality bench specially if you bench press moderately heavy at home, buy this bench.

If am not wrong I read somewhere that it can take up to 1000 lbs when set horizontally- though I don't think I will ever try to test this limit lol :)

DYODD: Google for the reviews, check the videos, check the specs then make a better informed decision whether to purchase it or not.


Good and sturdy

Joel June 03, 2016

By

Great bench and good quality. Setting it up was simple with 2 people. Good purchase overall and fast delivery

Best Bench

nicholas April 21, 2016

By

All in one bench with solid material. Never compare with my previous cheap China brand bench which just last for 6 months.

Excellent bench

David April 02, 2016

By

great quality and build . highly recommended. Bought with all attachments . feels like a little on the high side when flat bench, maybe I am short (1.73m)

Excellent bench

Ethan March 13, 2016

By

I must say that this bench is very impressive and sturdy. The ability to transform the bench to various angles and along with the options for the attachments made this bench a good start for a home gym.

That on top of the superb customer service and customer-handling by the folks at homegym makes me a happy man.

Five stars for the equipment, five stars for the logistics and service from homegym.

Assess + Experience on Build & Assembly

Jason Lim March 09, 2016

By

Excellent quality & build. I brought along with the sit up crunch. Foam is hard and firm enough. Ideal for sit up use. Hope it will last the test of time.Well build too.

Installation cost $40. Not worth the amount. Fortunately I opt to install myself. Took me a while because it a little difficult to fix up alone. Heavy bench. Hard to overturn a fix up the screw alone.

Excellent Bench

O's March 03, 2016

By

This bench is sturdier than most in gyms. It is excellent and versatile as well. I highly recommend it.

great bench and service

yong January 21, 2016

By

User friendly bench. Very sturdy, and it's wide variety of attachments makes it more wonderful than it already is. 5 stars for customer service too. Received my bench with very minor damage for the seat due to inner packaging (doesn't affect functionality). Was surprised that homegym.sg is willing to do a 1 to 1 exchange immediately. Will definitely patronize again.

Good build quality

HY December 24, 2015

By

Feels sturdy and pairs well together with functional trainer.

Versatile gym equipment

Ken October 31, 2015

By

The ironmaster super bench is indeed good value bench with its various optional attachments.
Secondly I am impressed with its chin up attachment which is sturdy and stable.
Recommended for those who into chin up
1) don't want to do drilling for wall mount chin up bar or those door frames types
2) want a chin up station that is detachable and able to keep away





Ironmaster Super Bench

Loke MT June 17, 2015

By

Great piece of equipment.
Weighty, stable and versatile

A bench for the taller ones.

Kev October 07, 2012

By

This bench is pretty good. Very versatile. Can do a lot of exercises with it with the extra attachments. The only issue I have with it is that the bench is a bit too tall. I am standing at 170cm and when I lie flat on the bench, my feet are about 5 inches away from the floor. I have to do bench with my feet up. The seats are also not angle adjustable as well making incline bench a bit uncomfortable. If you're above 180cm, I think this would be a good bench.

Thumbs up!

By Khairun April 15, 2012

This product has such speed on being out of stock! This 1 bench is like the whole area of free - weights section in the gym.
Save space at home and efficient in having multiple super-sets at home !
© 2019 HOMEGYM.MY. All Rights Reserved.