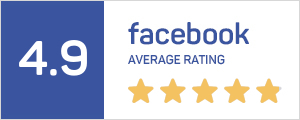 Details
---
Ironmaster Quick-Lock Dumbbell system is the latest generation of our adjustable dumbbells. You can quickly adjust each dumbbell from 5-75 lbs with our patented quick lock design in under 15 seconds! Now you can have a complete set of free weight dumbbells at home that feel just like traditional dumbbells with no restrictions, rattling or safety concerns!
The Quick-Lock Dumbbell Add on Kit adds 45 lbs to each dumbell to bring them up to 120 lbs each. Includes four longer locking screws and four 22.5 lb weight plates.
You can put the "big" plates on the handles first or add them on top of the original plates. Very simple to use. The longer locking screws allow dumbbell sizes of 70-120lbs. The standard Quick-Lock dumbbell rack will hold the full 120 lb dumbells. The dumbbells are 19" long overall at the full 120 lbs.
Features:
Quick-Lock handle design lets you add or remove plates with just a partial turn of the locking screws! US Patent 7,182,716
Adjust from 5-75 lbs each in 2.5 lb increments in just seconds. (75 lbs each dumbell = 150 lbs total)

Set includes two handles with four locking screws, 24 ea. 5 lb plates and 4 ea. 2.5 lb plates. Handles weigh 5 lbs empty and each locking screw weighs 2.5 lbs so the starting weight is 10 lbs each dumbbell before plates are added. 65 lbs of plates can be loaded on each handle.

The optional Stand is very strong and compact. Dimensions are just 14.5" wide x 19" deep x 26" high with rubber leveling feet. The Stand will also hold the 120 lb Add on Kit.
Dumbbells lock up tight with no rattling or looseness. They feel just like traditional fixed weight dumbbells and are not restrictive in the ways you can grip them.
Chrome plated steel handles with knurled grips.
Heavy Duty - go ahead and drop them. No plastic or fragile parts!
Lifetime warranty!
Add-on kit available to go up to 120 lbs each dumbbell.
Dumbbell dimensions are just 6.5" x 6.5" x 14.5" long at the 75lb size and just 9" long at 20lbs size. Handle grip diameter is 1.25" and there is 6.5" grip width inside.
Here are the reasons Ironmaster Quick-Lock Dumbells are better than other adjustable dumbells (powerblock, bowflex):
1. Ironmaster Quick-Lock Dumbells are rugged. The handles are made out of solid steel with welded construction. The weight plates are precision machined iron. They can be used hard dropped without damage. Others are fragile and can break if dropped since they contain light duty and plastic materials. This may not be covered in their warranty. Ironmaster Quick-Lock Dumbbells carry Lifetime Warranty against breakage!
2. Others are limited in the exercises you can do with the restricted access to the handles. They will bind your wrist in some motions! Ours are wide open like a traditional dumbell and allow unlimited exercises.
3. Others use a pin assembly or tiny cams to hold the weights. These can wear and loosen up over time and pins can fall out during use making them dangerous. Ours are held together with a super heavy duty 1" dia. threaded screw mechanism. Once tightened, they will not loosen during use since the plates are locked into the handle backing plates and can't spin. Plate change is quick and simple. Ironmaster dumbells do not rattle or feel loose. In fact they work and feel like a solid fixed weight style dumbell.
4. We offer an Add On Kit for the 75lb Quick-Lock Dumbells to go up to 120lbs each! The optional rack accepts this kit and it can be added later at any time. The kit is very simple to use.
5. Our dumbbell handles are chrome plated, knurled steel just like traditional dumbells. No rubber or foam grips to wear out or harbor bacteria.
6. Ironmaster Quick Lock dumbbells is that the locking screws have large rounded flat ends. This allows you to rest the dumbbells on your thighs and hoist them into place when you are doing heavy dumbbell training.
7. Designed with usability and practicallity in mind, Ironmaster dumbbell are not the most fancy but provide the best usage experience.
More info:
Whether you are just starting out in weight training or training for Mr Olympia, dumbbell training is excellent for building or maintaining both strength and muscle mass. The Ironmaster Quick-Lock Dumbbells allow you to adjust each dumbbell from 5-75lbs (2-34kg) in seconds.
There are 15 combinations in total. A rack of fixed dumbbells with this many combinations would take up a heap of space and cost a fortune. The Ironmaster Quick-Lock Dumbbells provide a cost effective and space efficient way to do your dumbbell training .

The Ironmaster Quick Lock Dumbbells are designed for serious weight training. The handles are made out of chrome plated solid steel. They weigh 5 pounds alone. The grip is really thick and knurled. The weights are made out of rugged precision machined iron - capable of withstanding dropping. Ironmaster back it up with a lifetime warranty for home use.
The Ironmaster Quick Lock Dumbbells can also accommodate your strength gains. The Ironmaster Add on Kit which can be purchased separately can expand each dumbbell out to 120lb or 54kg. There are other adjustable dumbbells on the market but they are simply not heavy enough or are made with flimsy or plastic parts. The Ironmaster Quick-Lock Dumbbells have been sold for years in the US market and have earned a reputation as being bomb proof. So if you are a serious weight trainer you will need an adjustable dumbbell that can cope with the rigors of hard training.
Before they realize the cost and space associated with racks of fixed dumbbells, customers often state they don't want the hassle of changing weight plates. The Ironmaster Quick Lock Dumbbells are a far cry from the old spinlock dumbbells that I think we all started out with. The patented Ironmaster Quick Lock system requires only a ¼- 3/4 turn and the locking screw slides straight out. The weight plates are hand machined and interlock so they don't fly everywhere when the locking screw is out. The end result is that you can easily change weights in less than 30 seconds. This will give you something to do between your sets unless you are the kind of person who likes to gaze longingly at yourself in the mirror. Unlike the old spinlock dumbbells, the locking screws on the Ironmaster Quick Lock Dumbbells will not work their way loose through your set.
The Ironmaster Quick-Lock Dumbbells come with a optional handy stand that not only keeps your dumbbell set nice and neat but it is designed to aid quick weight changes. The stand will also accommodate the Ironmaster Add on Kit if you decide to add these to your gym.
Quick-Lock Dumbbell FAQs
Q: How long has Ironmaster been in business?
A: We have been building the very best weight lifting equipment for over 33 years. We have continued to advance our designs over the years with innovative engineering to offer the best equipment money can buy.
Q: How easy is it to change the weights on the Quick-Lock Dumbells?
A: A weight change takes only 5-10 seconds! All it takes is a partial turn of the locking screws on the ends of the dumbbells to add or remove weights. A normal 10-20 lb weight change on both dumbells only takes about 30 seconds.

Q: How heavy-duty are the Quick-Lock Dumbells?
A: The dumbbells come with a lifetime warranty. They are built super strong from solid steel and iron with all welded construction. You can work out hard, do any dumbell exercise and drop them without damage.
Q: Why are the
weight plates
on the Quick-Lock Dumbells square?
A: The plates are specially formed and machined to interlock together and onto the handles which prevents them from spinning. The square shape is also nice since they will never roll away from you and make them more compact when swinging close to the body.
Q: How safe are the Quick-Lock Dumbbells?
A: The special retaining screw design is very safe. The only way to release the weights is to manually turn the locking screw to the exact open position. The
weight plates
interlock and are held tightly against the chrome backing plates that are welded to the handle. The plates can not rotate which is the cause of normal dumbbells becoming loose. You know the dumbbells are locked by just looking at the engraved marks on the handles and because everything is held tightly and there is no looseness or rattling. You can feel free to use the dumbbells overhead and in any orientation you like.
Q: How complete of a workout can I get using dumbells?
A: With a full set of dumbells and a good adjustable
bench
, you can work every muscle group. Free weights are, and always have been, the ultimate way to build muscle and shape the body. Check out our exercise chart and workout routines for some examples.
Q: How accurate are the weights?
A: The weights listed for the Quick-Lock Dumbbells are a nominal value. There will be some variability in the
weight plate
castings due to density changes in the cast iron as well as the machining process. The primary tolerance held in manufacturing for the
weight plates
is the thickness and shape so they will lock up correctly and safely on the handles. Most dumbbells will be within 3-4% of the stated weight.
Q: What maintenance is required for my dumbbells?
A: There is no required maintenance, however, it is helpful to clean out the threads inside the dumbbell handles a couple times a year in case dust or particles get trapped and apply a lighy lubrication to the threads. A good way to clean the internal threads is with WD-40 lubricant type spray and then pull a small rag through or blow out with compressed air. A light spray of WD-40 or similar lubricant on the locking screw threads can also help thing turn smoothly. The
weight plates
are enamel painted cast iron and may develop scratches or small chips with use. This does not affect the performance, but they may be spray painted semi-gloss black to give them a new appearance again if desired.
Product Specs
Brand
Ironmaster
Packaging
Weights 1: 20.5 x 20.5 x 25.5cm (29.5kg)
Weights 2: 20.5 x 20.5 x 25.5cm (29.5kg)
Handles: 25.5 x 25.5 x 25.5cm (9.5kg)
Warranty
Lifetime
Product Specs
Brand
Ironmaster
Packaging
Weights 1: 20.5 x 20.5 x 25.5cm (29.5kg)
Weights 2: 20.5 x 20.5 x 25.5cm (29.5kg)
Handles: 25.5 x 25.5 x 25.5cm (9.5kg)
Warranty
Lifetime
Questions on 75lbs Ironmaster Quick-Lock Dumbbells
From JH at Nov 26, 2018
Hi

May I know the length of the EZ and Straight Bar as well as what is the max load it can take?

Do you sell it ala carte as well cause I already have the dumbell set.
From fullstop at Feb 23, 2018
Hi would like to ask if I would just like to purchase the stand at 185sgd, how do i purchase it?
Here is the link for the stand: https://homegym.sg/ironmaster-dumbbell-stand.html

It will be at $195 for ala carte purchase.
From Raymond at Jul 11, 2016
Understand that product is currently out of stock. When is the earliest date it will be made available if I pre-order it?
It will be about 2-3 weeks.
From Chai at Jan 19, 2016
I bought a pair from you recently and would like to know if you have any plans to offer just handles (pair)?

It would be helpful to those who want create another pair of dumbbells to do drop sets and/or supersets.
Yes we are able to offer just the handles. Kindly email to contactus@homegym.sg to place the order for it.
From Edwin at Nov 4, 2015
Does this set come with the stand?
The stand is optional and to be purchased separately.
From KCH at Mar 1, 2015
Are you allowed to purchase the add-on weight later without having to buy the default set next time if you choose not to on your first purchase?
Yes you can still purchase the add on in the future.
From Ryan at Feb 20, 2015
Does it come in pairs or just 1 for $550?

It comes in pairs.
From CY at Dec 24, 2014
Is this a replica?
No, it is not a replica. Homegym.sg is the official dealer for Ironmaster in Singapore.
Realtime Estimation of Average Delivery Waiting Time --- 5 working days*
*Estimation based on last 7 days statistic
For small items, they will be sent within 5 working days using external courier: Ta-Q-Bin
Big items will be scheduled to be delivered within 7 working days. We will send SMS to confirm the delivery timing 1-2 days before delivery.
Free delivery applies for Orders above $150, otherwise delivery fees will be charged accordingly.
How to earn points?
1) For order under $150, every 1 dollar spent will earn you 1 point.
2) For order above $150, every 1 dollar spent will earn you 1 point for payment by Card / Paypal, but 2 points for Cash / Cheque / Bank payment.
3) Every new customer who sign up with us will earn 30 points immediately.
4) 80 extra points for writing a product review.
*Note: Points are not availale for some products.
How long does it take for the points to be credited to my account?
After the order is completed, which is within 3 working days after delivery.
How to check my available points?
You can check them under your account page.
How to redeem my points?
Every 50 points can be used to redeem 1 dollar discount. To redeem the points, simply add an item to your cart, and from your cart, you will be able to choose how much points you want to redeem.
Does the points expire?
Yes, they will expire after 3 years.
Are there any other uses for the points?
From time to time, we will have special promotion in which you will be able to utilitise your points better. For example, you will be able to exchange some points for 20-50% off a promotion item, or exchange a free delivery coupon code. These updates will be posted in our facebook page, so do like it to receive future updates :)
I did not receive any points after my order is complete. What should I do?
Points will be logged for registered users, thus most likely guest checkout is used. If an account is created after the order is placed, we can manually credit the points to the account, simply contact us via contactus@homegym.sg and we will rectify it for you. In this case, amount of points credited will be same as order total amount.
Which products do not earn point / Why are my points void?
There are a few cases in which the points will be voided:
1) Combo / Bundle products or orders which are pre-discounted.
2) Showroom discounted order.
3) Order placed without an account with us.
4) If extra freebies are given.
5) Payment by Installment Plan
* point system are subjected to change without notice
Frequently bought together
Customers who bought this product also commonly purchased the following combination of items.
This Item: 75lbs Ironmaster Quick-Lock Dumbbells
35 customer reviews
Fantastic Product, Fast Service

Chris Chia March 03, 2019

By

Had been looking for adjustable weights to reduce space usage for quite some and it was perfect, especially with the Ironmaster rack with I bought seperately, also with Homegym. This was perfect. Delivery service was prompt as well!!!

Excellent Product

Julia January 15, 2019

By

My husband loves it, the build quality is very solid, will last forever. The item is well priced for the amount of weight you are getting, excellent value and great product..

Adjustable weights

EP August 13, 2018

By

High Quality and solid dumbells with adjustable weight plates. Very satisfied with the product!

Sturdy, reliable

SM August 03, 2018

By

Very high quality finish. I've used the bowflex 52lbs dumbbell for a couple of years and the plastic part decided to give way. I don't expect this to happen to this pair of dumbbells, they are extremely sturdy. Delivery was very fast too. I might come back for an upgrade in the future (:

Solid Dumbbells

Muhammad May 27, 2018

By

After long consideration for fast changing dumbbells... I've decided on purchasing the ironmaster and never regret it.. Doing triceps exercise such as overheas ext is way better than the conventional dB due to its square shaped end.. With the flat surface, doing heavy presses is also easier to transition than the normal home dB where the end will always poke ur thigh.. Highly recommended for home gym..

best changeable weight dumbbell

the doctor February 28, 2018

By

easy to assemble and disassemble weights in a matter of seconds. was using the 20 kg dumbbell set but sold it off as i needed heavier ones and a hassle free way of changing weigts. found best upgrade in ironmaster dumbell and its upgradeable to the 120 if i require in future. great buy. the iron weights, screws and bar are well constructed and of high quality. brilliant design by ironmaster!

Sturdy and high quality dumbbell

Purple February 13, 2018

By

Very good quality and well engineered products. Ironmaster products never fail to impress me and you won't be disappointed with this purchase. Prompt delivery : )

Great Product!

RS February 10, 2018

By

High quality and well-made set of dumbbells. Very solid and plates do not shift during workout. Compact set of dumbbells which does not take up much space. Very satisfied with the dumbbells and the prompt replies to my enquiries. I definitely recommend it!

BEST SET OF ADJUSTABLE DUMBBELLS YOU'LL FIND ANYWHERE

Madcow January 10, 2018

By

I researched adjustable dumbbells for at least a year before i decided to get these in Dec 2017. Ordered them in the store, got the 75lb set with the additional weight to take them to 120lbs. Delivery was quick and prompt, easy to unpack and assemble the set. No shifting of weights, no jiggling around, solid as anything I've ever used. Hope to get the 160lb upgrade soon. I'm very pleased with my ironmaster purchase from HOMEGYMSG, and would purchase almost anything they have if I only had the room for it!

Excellent for Singapore Homes

SP December 20, 2017

By

Got it last week within a few days of order over the phone. Quality packaging, dumbbell and plate finishing consistent with premium pricing. The pricing is very high but at current pricing, I choose this over the others:
1. small footprint in an apartment - plates stack up neatly and are appropriately small in size
2. similar length and hand grip to the hex dumbbells - a key decision factor as I didn't want to compromise my range of motions
3. No plastic parts and locks securely each time while still allowing relatively easy and fast changes
4. 75lbs should last me quite a while and would be useful when I go heavier for legs or single dumbbell workouts
5. It's square design allows excellent grip by the sides for such workouts.
6. Can do plank rows unlike rounded designs or those that can support your body weight
6. Fairly granular weight increments of 10lbs (only 1 pair for 2.5lbs plates for each side in package; rest are 5lbs plates)
Overall, very happy with my decision. Hope it doesn't rust.

Excellent piece of gym equipment

Klau August 21, 2017

By

The Ironmaster weight set is very solid and easy to use.
You can feel the build quality and I appreciate the ability to change weight by just adjusting one large metal pin.
I find the simple almost minimalist design very nice and elegant.
The space that I have saved is also a big plus point.
I would recommend this as a good balance between space and range of weights that you need.

Solid and good value for money

Kelvin August 04, 2017

By

Initially, I was a little bit skeptical about the quality of the dumbbells, but after reading all the positive reviews I decided to give it a try as the price was very reasonable (compared to e.g. PowerBlock). Having used them for 1 week now, I am very satisfied with the product in terms of it's quality and ease adjusting the weights.

The dumbbell handles feel solid, just like those in good commercial gyms, and the plates do not shake and move about too much during exercise. I still do tighten the screws between every set, but it's not really necessary. In terms of the ease of changing the weights, it's definitely not going to be as quick as the PowerBlock, so it's going to be tough if you are looking to do things like drop sets... however, for regular pyramid sets, it's not an issue.

Overall, it's very good value for money given the poundage and quality you are getting.

Get this 75lbs instead of 45lbs

DK June 30, 2017

By

Came into the website to order the IM super bench and decided to review my dumbbells again.

Bought the IM dumbbells in August 2015 and till now they are still holding on well although there is a bit of rust at the side. I reckon it could be removed with chemicals but it is too little to bother me. I bought this 75lbs ones because the 45lbs ones were out of stock at that time. For those who are considering the 45lbs ones, i recommend going for the 75lbs set because they are only $100 more. Till now i have yet to use all the plates because i am still not a very strong guy but i think the 75lbs set are more valued for money. As you grow stronger, you can use them all one day. If not you can sell your additional plates to people who needs them.

I'm still happy with my dumbbells. Still stable and not shaky. Now i'm thinking if i should purchase the stand. Been using a mini wooden shelf as my "dumbbells stand" still.

Good for building functional strength

C December 20, 2016

By

Delivery was really fast, some imperfections on the weight plates but I'm not too bothered because the functionality is not affected. Would also recommend the add-on kit if you are looking to go beyond building functional strength.

Ironmaster 75lbs

Sean December 12, 2016

By

I am a personal trainer who owns a home gym.
I like the ironmaster a lot due to the following reasons:
1. Save space vs getting dozens of different Dumbbells
2. Cost saving. As weights get heavier, conventional Dumbbells cost increase exponentially.
3. Durable. Compared to other similar products, the ironmaster is the most hardy without the fanciful stuff.
4. Appealing. This pair of Dumbbells looks like an art piece in my gym.
5. Last but not least, I bought it at a discount. With the discounted price, it's the prominent winner among my other choices.

Decent Interchangeable Dumbell

GB September 30, 2016

By

Cons:
- Does not come with a rubberized grip, so to avoid callus, gym gloves are needed.
- There might be gaps in between weight plates, would expect a higher tolerance and quality for the price
- One of the most, if not the most expensive interchangeable dumbell in the market.

Pros:
- Good small footprint, with no "edges".
- Sturdy, with not many moving parts.
- Most rugged "quick change" dumbell in the market today.

If you've got the cash, this is a good dumbell to have. Unfortunately, for thrice the price of a "regular dumbell", you would expect a better tolerance/ quality/ finish to it. Ironmaster's really cashing in on their patented design. :)

Good set of iron

Jason September 24, 2016

By

Very good and sturdy. Can't complain about this one.

Perfect for Casual to Mid Gym Users Looking to Save on Time / Visits to The Gym

A August 25, 2016

By

Disclaimer:
(1) I'm not a bodybuilder.

Pros:
(1) Compact.
(2) Heavy Duty.
(3) Firm Handle Grip.
(4) Superb Locking Mechanism.
(5) Stylish.

Cons:
(1) The price. OMG. The price.
(2) Took me awhile to figure out how to change the weights quickly. After watching a youtube video, I realise you're supposed to align the v-shaped hole of the screw and the weight plates.

Overall, I had no regrets purchasing the IronMaster. Cancelled my expensive gym membership and now only visit the community clubs for leg days instead.

Excellent product. Not cheap though

SP June 21, 2016

By

Delivery
Delivery was very fast. I placed my order on a Thurs evening and it was delivered on Sat, before noon.

The Dumbbells
The dumbbells are solid, compact and feels unbreakable especially when compared to other quick adjust dumbbells out there. Adding/Removing the plates is fast - about 30 seconds per dumbell for me. But compared to others such as bowflex, it does take longer and could possibly less convenient when exhausted because you will still need to physically move the plates around. The machined grip is also very good and the size is just right for me. I also appreciate its square shape as it means it will stay wherever I rest it. I also feel more at ease knowing I've purchased this from an authorised distributor.

"Cons"
- price. There are definitely much cheaper sets out there but not as compact and fast to change.
- the plates are not in round figures of kg (2.2kg and 1.1kg)
- the dumbbells came with some light scratches on the knobs. Doesnt bother me but perfectionists may be bothered.
- 75lbs per side is plenty for me to build functional strength but I imagine those into serious weight lifting will have to shell out more for the add on kit.


Pros & Cons

James June 03, 2016

By

Pros:
-Feels solid & unbreakable.
-Compact size for its weight.
-Firm knurled grip.

Cons:
-Can't go beyond 75LBs without getting the extension add-on kit with the longer screws.
-Aligning the screws could be tricky some times, some fiddling is needed to make the locking mechanism work. Frustrating & time-wasting especially in a drop-set.
-This is a more of a personal preference but I wish these were made in round figures in kilograms instead of pounds.

Good purchase overall but the add-on kit is inevitable if you're a serious lifter. Prepare your wallets.

Good and Sturdy

Joel May 30, 2016

By

The dumbbells were great and sturdy during my workouts.
I really like the quick lock system, because it really speeds up the process of changing the weights of the dumbbell

Delivery was extremely fast as well! It delivered 1 day later which was very good.

Overall a very pleasant experience and good investment.

NO REGRETS FOR GREAT PRODUCT

GL March 15, 2016

By

EXPENSIVE BUT WORTH PAYING FOR IT.
I ALSO HAVE BOWFLEX BUT THIS IS MORE STURDY, COMPACT AND EASIER TO USE.

Good Grips , Ease of Changing Weights

EK March 10, 2016

By

+ the grips on the bar is really good . weights changing is alot faster compared to traditional dumbbells . weights will not spin off like traditional ones . once tighten , dumbbell felt like a fixed weight dumbbell , strong and sturdy . will not get too bulky as compared to traditional ones .

- ?? till now i didnt felt anything bad about this .


Excellent product, excellent manager, improvement for delivery

Zack February 20, 2016

By

Dumbbell & Stand

First of all, this pair of dumbbell is real good! The grip and thickness of handle is just right and makes you feel strong while holding it. A compact dumbbell with short length as compared to its alternatives (of adjustable dumbbells). Square shape to prevent rolling over and you can use it as push up handle because of it.

I weighed every single weight plates and every one of them is as stated. However one dumbbell handle (and screw) is 0.1kg heavier and another one is 0.2kg heavier. This is not important to me and I think this is already quite impressive to have every single weight plate the exact weight as stated which might not be the case for other dumbbells. Very satisfied.

Stand is easy to assemble but might take quite a while (about 40 mins?). All you need is a screwdriver to assemble it.

Both dumbbell and stand are aesthetically pleasing (IMO).



Service

A day after I send my order, I received calls to schedule delivery with me in the same week. Very efficient!


<<The following is a minor delivery hiccup. It is the factor that made me withhold the 5th star. If you are only interested in the product, you can stop reading here.>>

Delivery Hiccups

Delivery was made on time. The delivery comes in 3 small and compact boxes. I find it strange how they are able to fit a whole stand into these small boxes so I asked "2 dumbbells and a stand right?". The delivery man answered "yes". I even commented "wah so small ah" and asked if they help to assemble the stand. He said no because the stand is meant to be self assembled.

After that I immediately open the boxes and realize the stand is not in there and there is only 2 dumbbells. I immediately called the homegym hotline (within 5 minutes after delivery). I could not get through as someone was contacting them as well. After 15 minutes I got through and I explained the situation. The person promised to call back another 15 mins later.

15 mins later, the person told me they are already at Boon Keng so might have to schedule the delivery of the stand tomorrow. She then continued to say maybe can ask if they can deliver later. I prompted her to clarify with the deliveryman. She said she will call me back shortly again to confirm.

Feeling unjustified, I called back again to explain that I actually clarified with the deliveryman that if there is a stand. I even cleared this day just to receive the dumbbell. It does not feel right for me to clear up another afternoon to compensate for their mistake. Besides, Boon Keng is not that far from Serangoon. I then suggested that if possible, the deliveryman can come deliver my stand after all their delivery. I am free the remaining of the whole day ( it was about 6+pm then). Call ended.

After about 20 mins, another guy which I believe is in a higher position explained to me that the deliveryman did not even put the stand into the vehicle. If he is to deliver it today he has to travel back and by that time the warehouse will be closed. So the remaining option is only the next day. I am satisfied with this explanation and scheduled the delivery on the next day and the delivery is done.

Note: Throughout all the phone calls, I remained polite, respectful and did not use an aggressive tone. The staffs were polite and respectful too.

<<end of hiccup story>>



Summary

I am perfectly fine if there is a mistake in delivery, I just expect a good explanation. The earlier conversation made me feel as if they are saying being at Boon Keng is too far and troublesome to deliver to Serangoon again. Perhaps I misunderstood... But the explanation I received at the end is reasonable.

Product is extremely good. I highly recommend for people who want to keep fit with convenience, little time and no drop in quality of training. Furthermore they are having a free stand sale now! What a good deal!!!!!!

Will I come back if I need any ironmaster equipment? Definitely yes. Reasonable price, authentic retailer and not a replica product. Maybe can improve a little in the hiccup management! :) Overall, I am very satisfied.





Recommended

Andy November 17, 2015

By

Not the fastest in term of changing weights but definitely worth the investment in term of steadiness and safety during workout.

Excellent Product: Sturdy, Tidy, Efficient

David November 04, 2015

By

We were considering Powerblock and Bowflex for our condo gym but I found that both had major downsides in terms of design (too long, too complicated).

I stumbled across these Ironmasters and they are perfect for what we need. Homegym delivered within the week and our residents are already using the weight set with +ve reviews.

We'll continue to use Ironmaster / Homegym products going forward.

No Remorse

Michael September 29, 2015

By

Was looking some time already for adjustable dumbbells. Compared Powerblock vs. Bowflex. But never felt comfortable enough to buy. Until I came across Ironmaster. Just checked it out at Homegym's shop and ordered. It's a real dumbbell and only bulky if you load it fully. Easy to load and unload. Great system. Live in a condo with gym but never enough free weight and after office hours often too crowded. Tried CCs too. Great places to meet people if you want a chat with people crazy as myself but very often too crowded too. Now I just can take up the weight whenever I want and run my program. 120lbs lasts a while.
And the best, Homegym delivered just next day. :-) Great job.

Excellent!

Ric September 05, 2015

By

Best health investment I ever made. These dumbells are a must have, specially for HDB home gyms. The starter set is just perfect to keep you fit if pressed for time. I highly recommend this product.

Worth every penny!

DK August 15, 2015

By

I was on the verge of purchasing Powerblocks even though the ugly shoebox looking dumb bells restricted some exercise movements. And by luck, i discovered Iron Master online. Hence i spent some time reading reviews from people who own both Powerblocks and Iron Master.

Eventually i decided to purchase Iron Master and i am very pleased with my purchase. 1. they feel like a proper dumbbell when i held them unlike their competitor's odd shape ones. 2. the weights are secure when fastened onto the bar and they don't rattle at all when i shake them. 3. they are cheaper than PB . 4. they are made of iron so it's all right if you accidentally drop them.

For those who are still comparing PB and IM, check out this video of IM being thrown on the ground....https://www.youtube.com/watch?v=BRqMJFZUlLg

Purchasing from home gym might cost slightly more than purchasing from USA but if you factor in the crazy shipping cost, purchasing locally is actually cheaper. Besides, you are supporting a local retailer by purchasing from home gym!

I'm now eyeing the Super Bench as my next purchase!


Recommended

Paul July 07, 2015

By

Sturdy, feels solid when locked - no rattling or movement from weights when doing reps. Construction is solid - looks and feels built to last and withstand abuse. I am not the sort to throw my weights around and don't recommend it for these particular weights as it may damage the locking screws.

Feels just like normal weights. Highly recommend.

Good product well price

Shawn December 01, 2014

By

Bought this, fast delivery and well priced.
Hope to see home gym bring in more iron master product like their superbench etc.
Will buy from home gym again.

GREAT DUMBBELL!!

CH November 20, 2014

By

i am from malaysia.i tried to find ironmaster dumbbell thru the internet quite a while.this is really a good dumbbell if u wanted to go more than 50 pounds.thumb up for it!

Great Dumbbells

Mohamed Ghazali August 17, 2014

By

Great pair of dumbbells. Real solid. Heavier than I expected it to be. If you are getting this, it is best to get it along with the shelf cos changing the weights on the floor is a pain in the ass and you might disturb the neighbor living below you if you living in hdb or condo apartments.

Solid, great dumbbell overall.

Alex March 25, 2014

By

Stable dumbbell with no shaky parts if tightened properly. A little time needed to switch between weight changes but still smooth and easy to change. Some of my plates does not appear to be same as the rest and cannot tight fit them together.,

Finally, a local distributor

LW December 28, 2013

By

Ironmaster dumbbells are the best adjustable dumbbells available, what I like:
- start with a small profile, length increases only with additional plates
- flat ends
- solid, no irritating shaky parts & no flimsy parts that will break
- should last forever
- handle material is supposed to be resistant to rusting...hope I'm not proven wrong

The best part of buying it here - it's only slightly more expensive than the retail price in U.S. You can never get it cheaper by shipping it in yourself. Bought the whole set, including the stand & 120 lbs kit, as I've wanted to get it for years, but was not willing to pay for the shipment cost to bring it in myself earlier.
© 2019 HOMEGYM.MY. All Rights Reserved.