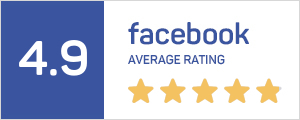 Details
---
A superbly designed compact Mid Width Barbell Bench with a space saving ultra smooth glide, folding design. Featuring an ergonomically designed 4 position angled seat and multi-position backrest which can be adjusted to incline, decline and flat positions, together with a leg developer, multi-height chromed barbell uprights and adjustable height padded preacher curl pad makes the Weight Bench the perfect training partner. The Weight Bench also features a convenient storage post for the preacher curl pad and leg developer when not in use.
Basic Features:
Backrest adjusts to flat, incline and decline positions
Seat adjusts to 3 different angle positions
Foldable - Quick release ultra smooth folding and locking system
Height adjustable chrome uprights with 6 height settings
Removable leg developer for leg extension and leg curl
Height adjustable preacher curl pad
Non-slip floor protectors
Accepts normal or olympic weight plates for leg developer
Additional features which cannot be found in other similar benches:
Dual side bar holder for bench, squats and overhead press
Upright position for military press
Large ergonomical feet design for added stability
Locking pin to lock leg pad to aid abdominal exercises
Adjustable height for leg developer to suit different user's requirement
Leg developer with vinyl covered foam rollers for easy cleaning
Storage post for leg developer and preacher curl pad when not in use
Storage for weight plates
Nylon screw caps to cover all exposed screws and nuts
Product Specs
| | |
| --- | --- |
| Product Dimension | 187(L) x 134(W) x 150(H)cm, Folded: 83 x 134 x 169 cm |
| Product Weight | 40kg |
| Max Load | Maximum user weight: 150kg, Maximum barbell capacity: 140kg |
| Warranty | Mainframe: Lifetime, Other parts: 1 year |
| Brand | Vigor |
Product Specs
| | |
| --- | --- |
| Product Dimension | 187(L) x 134(W) x 150(H)cm, Folded: 83 x 134 x 169 cm |
| Product Weight | 40kg |
| Max Load | Maximum user weight: 150kg, Maximum barbell capacity: 140kg |
| Warranty | Mainframe: Lifetime, Other parts: 1 year |
| Brand | Vigor |
Questions on Foldable Compact Weight Bench V2
From Majid at Jun 10, 2021
Hi, is this equipment available for delivery to Malaysia? Selangor to be exact.
From Jason at Nov 22, 2018
The leg attachment can load how much weight?
About 60kg.
From Iwan Rahabok at Oct 28, 2018
For bench press, does the stand have a lock to prevent the barbell from toppling to the side (left or right) during loading/unloading of plate? For example, if we load 20 kg plate on the left, will it topple because nothing on the right to balance it? I saw some bench press stand has a clip on each stand to prevent such incident.

If there is no protection clip, how many kg of plates can be load at a time to the side?
For safety, we recommend loading 20kg max at a time.
From Iwan Rahabok at Oct 28, 2018
Regarding the weight plate storage:
1. How many kg can it take?
2. Is it tall enough for 20 kg plate?
1) About 80kg.

2) It is tall enough.
From Timothy at Feb 17, 2018
Hi, may I know what is the distance between barbell uprights.
My barbell is 150cm but i think the distance between the collars is 100cm.
Will this fit? since your bench is 134cm width.
Hi the distance is 94cm thus it will fit.
From Andrew Fritz at Dec 12, 2017
Is it possible to get this bench in the US??
Sorry we only ship within Singapore.
From Edmund at Dec 10, 2017
Hi, is it compatible with 2.2m olympic bars?
Hi, olympic bar is not recommended as it be a bit too width compared to the width of the squat stand.

You can consider the following adjustable squat stand which can fit regular to olympic bar:
https://homegym.sg/vigor-folding-adjustable-squat-stand.html
From DOMENICK at Dec 5, 2017
Will the uprights accept a regular barbell lenght?
It can fit our 1.5m or longer barbell.
Realtime Estimation of Average Delivery Waiting Time --- 5 working days*
*Estimation based on last 7 days statistic
For small items, they will be sent within 5 working days using external courier: Ta-Q-Bin
Big items will be scheduled to be delivered within 7 working days. We will send SMS to confirm the delivery timing 1-2 days before delivery.
Free delivery applies for Orders above $150, otherwise delivery fees will be charged accordingly.
How to earn points?
1) For order under $150, every 1 dollar spent will earn you 1 point.
2) For order above $150, every 1 dollar spent will earn you 1 point for payment by Card / Paypal, but 2 points for Cash / Cheque / Bank payment.
3) Every new customer who sign up with us will earn 30 points immediately.
4) 80 extra points for writing a product review.
*Note: Points are not availale for some products.
How long does it take for the points to be credited to my account?
After the order is completed, which is within 3 working days after delivery.
How to check my available points?
You can check them under your account page.
How to redeem my points?
Every 50 points can be used to redeem 1 dollar discount. To redeem the points, simply add an item to your cart, and from your cart, you will be able to choose how much points you want to redeem.
Does the points expire?
Yes, they will expire after 3 years.
Are there any other uses for the points?
From time to time, we will have special promotion in which you will be able to utilitise your points better. For example, you will be able to exchange some points for 20-50% off a promotion item, or exchange a free delivery coupon code. These updates will be posted in our facebook page, so do like it to receive future updates :)
I did not receive any points after my order is complete. What should I do?
Points will be logged for registered users, thus most likely guest checkout is used. If an account is created after the order is placed, we can manually credit the points to the account, simply contact us via contactus@homegym.sg and we will rectify it for you. In this case, amount of points credited will be same as order total amount.
Which products do not earn point / Why are my points void?
There are a few cases in which the points will be voided:
1) Combo / Bundle products or orders which are pre-discounted.
2) Showroom discounted order.
3) Order placed without an account with us.
4) If extra freebies are given.
5) Payment by Installment Plan
* point system are subjected to change without notice
Frequently bought together
Customers who bought this product also commonly purchased the following combination of items.
This Item: Foldable Compact Weight Bench V2
13 customer reviews
sturdy product and easy to use

vince April 13, 2018

By

Product was pretty sturdy and easy to install. Comes with installation guide and screws were neatly numbered.
The only con is the barbell support is slightly narrow, i.e. unable to do wide bench presses.

For excr.

Rakesh December 28, 2017

By

Best

Fantastic quality, sturdiness and design

Big Pat November 03, 2017

By

A really well designed bench with outstanding value for money. Solid construction, good gauge steel and sturdy welds. Bolts and nyloc nuts robust and fit for purpose unlike other benches I've owned. As a 130kg 6ft3" guy, I've found a bench that will take my weight and looks fit to take some punishment. Rapid delivery and excellent communication from HomeGym.SG made the transaction a pleasure.

Good

Sam August 14, 2017

By

Very functional bench that really is able to provide one with a more than comprehensive work out. Only thing is that the bench when you put it in an upright position is still not very upright - you will feel like you're still leaning back.

Good Service and Good Product

Chin Hou July 10, 2017

By

Submitted an order and requested for it to be delivered on Sat and it was adhered to. The staff was very helpful when I asked them how to assemble the product. The product was very easy to assemble with detailed steps to go along with it. Overall, very satisfied with the product.

Super quick delivery, items delivered as described

Jere July 03, 2017

By

Ordered on Wed, delivered on Thur. Excellent delivery time. Items came exactly as described and clear instructions allow easy DIY. Very pleased with purchase and definitely recommend others to consider.

Barang Baik

Kai April 29, 2017

By

Pros:
- Detailed instructions to assemble the product on my own
- Reasonable price for so many functions of the bench
- Bench cushion is solid
- There's rubber stopper to cover the bolts
- Fast delivery
- Good quality

Cons:
- The side support is a bit shaky

Overall, value for money, good investment in home gym to work out:)

cheap and excellent!

Daniel Tan YQ January 10, 2017

By

amazing product. easy to assemble yourself with detailed instruction manual and clearly organised/numbered parts.
reasonably priced but still very sturdy. supports really heavy loads without tilting or sliding.
included leg-developed and preacher curl pad extension that can be stored complements the foldable bench. very compact footprint when not in use while still allowing for complete workout when utilised.
bench cushion is very comfortable and upholstery workmanship is fantastic.
thoughtful design features such as rubber stoppers and plastic caps to cover up bolts. aesthetically pleasing.
highly recommend this product to anyone on a budget looking for a multi-functional weight bench.
friendly staff (Keith) at showroom offered useful advice on setting up even when I opted for self-assembly.
also suggested i could call or email with pics for help if confused about assembly. excellent after-sales svc.
definitely be returning if i'm looking for more fitness equipment in future!

Delivery and the product

Irfan December 03, 2016

By

Delivery very fast and efficient. Gym bench very good. Can do many stuff. The product is very Durable

Good service, sturdy bench

dt November 29, 2016

By

Staff from homegym provided good services, from flexible payment method to prompt delivery, very satisfied. Though the assemble is hassle-free and relatively easy to put together, it is very sturdy and of good quality

Fast delivery- good offer

Danny October 29, 2016

By

Good offer items. Easy to fix by your self.

Foldable bench V2

Libra Kamal October 13, 2016

By

Its a easy to use and a compact bench. Its doesnt take up so much space

Great experience with HomeGym.sg

Lua September 12, 2016

By

Had a great experience with HomeGym.sg. Delivery was timely, and the item was in great condition and quality. :)
Available in Showroom
View this product in our showroom
© 2019 HOMEGYM.MY. All Rights Reserved.