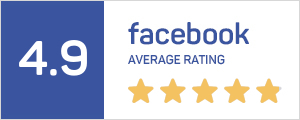 Details
Consist of:
Product Specs
| | |
| --- | --- |
| Brand | Vigor |
| Warranty | 1 Year |
Product Specs
| | |
| --- | --- |
| Brand | Vigor |
| Warranty | 1 Year |
Questions on 64KG Dumbbell+Barbell Rubberize Set
From Dan at Dec 12, 2017
And if so, when will this set be in stock again?
From Dan at Dec 12, 2017
Hi, is there still stock for this set? Since the item is still in my cart ~.~
From LEE KOK WAY at Jul 17, 2017
This is really good, very solid, can be used in combination with each other!
From saint at Nov 11, 2016
what is the weights of the dumbell bar?
From Jonathan at Sep 12, 2016
What is the diameter of the rod?
From Dixon at Aug 8, 2016
Hi,

does the rubberized weights come with a box to keep the weights or it's all free weights actually?
They are all free weights and do not come with a box. They come pre-packaged in carton box and plastic though.
From timothy at May 19, 2016
What is the max weight load of the barbell?
About 120kg.
From John at Dec 25, 2015
Hi is the bar metal or rubber?
It is metal.
From Ram at Oct 31, 2015
What's the internal length of the 1.8m barbell? Thanks!
Realtime Estimation of Average Delivery Waiting Time --- 5 working days*
*Estimation based on last 7 days statistic
For small items, they will be sent within 5 working days using external courier: Ta-Q-Bin
Big items will be scheduled to be delivered within 7 working days. We will send SMS to confirm the delivery timing 1-2 days before delivery.
Free delivery applies for Orders above $150, otherwise delivery fees will be charged accordingly.
How to earn points?
1) For order under $150, every 1 dollar spent will earn you 1 point.
2) For order above $150, every 1 dollar spent will earn you 1 point for payment by Card / Paypal, but 2 points for Cash / Cheque / Bank payment.
3) Every new customer who sign up with us will earn 30 points immediately.
4) 80 extra points for writing a product review.
*Note: Points are not availale for some products.
How long does it take for the points to be credited to my account?
After the order is completed, which is within 3 working days after delivery.
How to check my available points?
You can check them under your account page.
How to redeem my points?
Every 50 points can be used to redeem 1 dollar discount. To redeem the points, simply add an item to your cart, and from your cart, you will be able to choose how much points you want to redeem.
Does the points expire?
Yes, they will expire after 3 years.
Are there any other uses for the points?
From time to time, we will have special promotion in which you will be able to utilitise your points better. For example, you will be able to exchange some points for 20-50% off a promotion item, or exchange a free delivery coupon code. These updates will be posted in our facebook page, so do like it to receive future updates :)
I did not receive any points after my order is complete. What should I do?
Points will be logged for registered users, thus most likely guest checkout is used. If an account is created after the order is placed, we can manually credit the points to the account, simply contact us via contactus@homegym.sg and we will rectify it for you. In this case, amount of points credited will be same as order total amount.
Which products do not earn point / Why are my points void?
There are a few cases in which the points will be voided:
1) Combo / Bundle products or orders which are pre-discounted.
2) Showroom discounted order.
3) Order placed without an account with us.
4) If extra freebies are given.
5) Payment by Installment Plan
* point system are subjected to change without notice
Frequently bought together
Customers who bought this product also commonly purchased the following combination of items.
This Item: 64KG Dumbbell+Barbell Rubberize Set
You might also like...
HOT

SALE
50 customer reviews
Good Weights

WC May 14, 2019

By

Good and sturdy weights. Have used them for three weeks with no issue.

Fast and hassle free collection.

Good quality and fast delivery

Anthony January 22, 2019

By

My first experience with homegym, service on WhatsApp is fast and had good communication with me.

Products came with good quality and well packaging. Item received within 3 to 5 days after purchased.

The best part of the weight is, it has a rubber material warp around the weights like a sponge, My floor is safe for scratches. The Screws and nut fit nicely without losing even doing my workout.

Definitely will be back for more in the future. Also I had purchase it because of the promo price, It's so reasonable.

Good Assortments Of Weight

John December 01, 2018

By

A good range of various weight plates make it flexible to tune your workout. Dumbbell bars are rubberised for good grips as well. Just wipe the preserving oil off and let it air, the smell should be gone within a week.

Good Quality and Service

Stitch November 22, 2018

By

Product with good quality and quick delivery within 3 days. Had a SMS confirmation before delivery.

GOOD QUALITY AND FAST DELIVERY

Eric June 23, 2018

By

Has tried many on-line purchases but nothing come close. Am impressed with the quality of the product and delivery. However there are some anxiety on the end of 3rd day after order was made when there are no SMS in regards to the delivery, instead I have to initiate the enquiry but you reply immediately and get that delivered the next day. Excellent.

Good product

Samuel August 14, 2017

By

Good product with good price and quick delivery. The weights are rather oily so you will have to wipe them down when u take them out

Great product and fast delivery

Chin Hou June 01, 2017

By

Turnaround time for delivery was very fast! Got the items in just 3 days after ordering and they even had SMS confirmation on the dates and time which is great! The dumbbells are great and came in good condition just that it's abit oily. Overall, very positive experience and will look to ordering more!

Worth the price

Kai April 29, 2017

By

Pros:
- Grooves gives good grips
- Very solid
- Weights are rubberised
- Good quality
- Worth the price

Cons:
- Oily when first received it, a bit sticky
- There's greasy smell but not very strong

Overall, was very satisfied for the product. Value for money!

Value for money

Daniel December 27, 2016

By

Easy to use and value for money. The only problem is that the white paint on the weight plates seems to fade quite easily.

Worth the money and fast delivery

Danny September 16, 2016

By

Very solid and nice set. The delivery is also fast. Book on Monday and delivered on Thursday. Requested to deliver after 6pm and they did.

Great product great price great service

Lee August 04, 2016

By

Everything went smoothly. Even have tracking device for delivery on the whereabouts of the delivery van. Everything organised and systematic.

Good Value but some concerns

jetsm July 25, 2016

By

Overall seems good but my set had the rubber handle break off when the dumbbell was not in use and left aside for around a week. In process of claiming warranty now.

Value for money

Mohan June 12, 2016

By

Good product for the price.

good weight

Keong May 28, 2016

By

a v good starter kit for home gym. love it.

Reasonable quality

MG May 13, 2016

By

Reasonable quality

Decent

Rue April 30, 2016

By

Decent set of weights. but after awhile of dropping them, the dumbbell handles tend to shift about, which is kinda irritating. still, its decent for a starting or recreation lifter.

Generally good.

AA April 29, 2016

By

The offer is good. The weights are rubberize and are good for hard floor surface. The only issue is that the rubber sticks. Delivery was pleasantly quick ! Will buy again !

Good quality and reasonably priced

Kang April 11, 2016

By

The set looks professional and is a very good starter kit for your home gym.

Value for money

Vincent Lim March 29, 2016

By

Great and solid product. Delivery was smooth.

Value for money deal

Ken March 12, 2016

By

Apart from the greasy smell, the product was good and delivery was smooth.
Very satisfied.

Decent

Thomas January 26, 2016

By

Sticky handles but otherwise okay.

WORTH EVERY PENNY

SS January 18, 2016

By

For those who are looking out for a set of home gym equipment, this is worth the buy.

Great Product at Great Price

HS January 03, 2016

By

The dumbbell+barbell set is very value for money! 55kg of weight plates will allow most people to train and enjoy lifting at the convenience of your home. Great price and prompt delivery!

Worth it!

Gyuillo December 27, 2015

By

Delivery and product value was excellent. Howver, one of the rubber grips on the dumbbell broke while tightening bar collar and lifting. In the process of a warranty claim now.

EFFICIENT AND GREAT STAFFS!

Wei bin July 08, 2015

By

Ordered yesterday and delivered today! Less than 24 hours and the goods are here! Staffs are really friendly! Definitely looking forward for more!

Worth it!

CT July 06, 2015

By

For its price, its a great buy! Would be great if there was an option to switch between the 16" dumbell rod with a 14"

Excellent quality products at good prices

Tux523 June 29, 2015

By

Delivered in two days of ordering. Excellent quality and will last many years of use without doubt. Pricing also good. Can't go wrong.
Only a bit oily but a quick wipe down then good to go.

great set to start up with

David May 18, 2015

By

A great set to begin with , u might wana consider adding a few more of the 1.25kg ( x 4) to the set if u are not as heavy lifter as myself (60kg,1.73M) but overall recommended

Best combo

Alvin May 07, 2015

By

Love the dumbbell and barbell. With that I can do many workouts

good buy

max March 26, 2015

By

item arrived in good condition. have been using for a few weeks now and like it very much. worth buying

worth the money

walter February 07, 2015

By

very fast delivery, great set and in good condition. greasy smell should go away after some time.

Fast and Prompt Delivery

Yuan Shan November 22, 2014

By

Received the product within the 3rd day with a notification sms to ensure delivery timing is convenient for us. As expected a little greasy however serve the purpose!

Great

Xing Wei March 12, 2014

By

Great to use. But I should not have upgraded the weights to the super heavy ones. Have only been using the lighter weights to date.

Greasy smell is expected. They have been great so far.

64KG Dumbbell+Barbell Rubberize Set

Leo October 30, 2013

By

Received the items on the 3rd day. Agree with other reviews that the greasy smell is rather strong.

I like the set very much.

Except that the edge of the bar collars are very sharp! accidentally got deep cut on my fingers (just be careful)

Good buy

XH October 30, 2013

By

Items was in good condition and was delivery on time.
Good effort to make a call to ensure someone is around before making delivery. Crew was friendly and helpful and prompt with their replied.

Great Purchase

Junkai October 17, 2013

By

Received the items in top notch condition, very glad to have made this purchase. Thank you homegym! :) Keep it up!

Definitely a good buy !

Chris September 03, 2013

By

Ordered on sat , delivered on the following Tuesday . Condition of items are in good condition . Only downside that items are too oily and reeks of rubber smell . Price is very good . You cannot find these find of set at those well known sports shops with that kind of price .

good stuff/great buy

seek August 21, 2013

By

first order with homegym for this combo set.good quality plates and bar delivered within the week.!!...

Good deal

Muhammad August 07, 2013

By

Item was delivered promptly and in good condition. However its abit greasy and smells for a couple of days. Other than that a good bargain.

Good but too oily

TECK KWANG August 02, 2013

By

I am new to home gym. The range was awesome.
Just that when received, the items seems too greasy..

plastic smell, a little too oily

JK July 26, 2013

By

got this within 2wks, probably because it was a busy period. they replied sms pretty fast though. delivery was pretty on time, and everything came in decent condition except for the bar bell which had a little rust but it's still fine.

Great combo set

Low July 22, 2013

By

Weight plates and rods came in good condition. Having a great workout w the equipments in this combo set. Worth the money. Delivery was oso timely.

Good, but a few minor problems

Anne June 06, 2013

By

The product itself is sturdy and well-designed.

One of the weight plates i received was damaged, it looks like it has been dropped before and there is a dent in the side. However, as it is still functionally sound, I'm ok with keeping it as I do not want to go through the hassle of bringing it back for an exchange (it is heavy).

Regarding delivery, there was some miscommunication as I had sent an SMS to confirm the order but somehow it did not get delivered (I was not aware of this). Thus, my delivery date was pushed back and I was not informed. I'd like to suggest that if any changes are made to customer's order, perhaps a notification could be sent so that customer can step in to contact HomeGym if necessary. However, once the delivery time had been sorted out, the product arrived at the specified time and payment was trouble-free.

Good buy

Ray June 05, 2013

By

good service provided.
Items was in good condition.


Good buy, good after sale servce

By Kenny March 01, 2013

I have purchase this combo set. When I open up after a week, found there missing bar collars for the barbell. I call up the staff, no doubt and they promise to send to me. Next two day I received and can start my workout. Thank for fast response and goo after sale service.

Great set

Melvin February 26, 2013

By

Fast delivery and items come in good condition. Strong plastic smells but after a few day it will be better

Great combo set

jack February 24, 2013

By

Fast delivery and the items are in good condition. Found that the plastic smell abit too strong, my house smell like a gym now.

great combo set, but plates feel greasy

Daryl February 19, 2013

By

weight plates are good, exactly the same as the ones used in gym.
although they feel greasy after unboxing, but a good wipe with detergent made it better.
no complains about the dumbbell rod and barbell rod, sturdy and good.

conclusion is, its a value for money buy

Got plastic smell but still good

Linke December 08, 2012

By

The weights are solid and in fresh condition, but got some "plastic" smells which requires good ventillation for a couple of days before they can disappear.

Good buy

Alfie November 30, 2012

By

Got this within 3 days. Delivery was on time and everything came in good condition. Satisfied with my purchase.
© 2019 HOMEGYM.MY. All Rights Reserved.