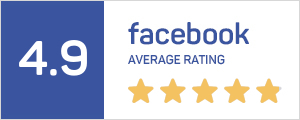 Details
Consist of:
Total weight of 1 pair of dumbbell set: 30kg
Product Specs
| | |
| --- | --- |
| Brand | Vigor |
| Warranty | 1 year |
Product Specs
| | |
| --- | --- |
| Brand | Vigor |
| Warranty | 1 year |
Questions on 15KG Dumbbell Set (1 pair 30kg)
From MOn at Jan 29, 2019
Is this rubberized?
yes, they are rubberised weight plates.
Realtime Estimation of Average Delivery Waiting Time --- 5 working days*
*Estimation based on last 7 days statistic
For small items, they will be sent within 5 working days using external courier: Ta-Q-Bin
Big items will be scheduled to be delivered within 7 working days. We will send SMS to confirm the delivery timing 1-2 days before delivery.
Free delivery applies for Orders above $150, otherwise delivery fees will be charged accordingly.
How to earn points?
1) For order under $150, every 1 dollar spent will earn you 1 point.
2) For order above $150, every 1 dollar spent will earn you 1 point for payment by Card / Paypal, but 2 points for Cash / Cheque / Bank payment.
3) Every new customer who sign up with us will earn 30 points immediately.
4) 80 extra points for writing a product review.
*Note: Points are not availale for some products.
How long does it take for the points to be credited to my account?
After the order is completed, which is within 3 working days after delivery.
How to check my available points?
You can check them under your account page.
How to redeem my points?
Every 50 points can be used to redeem 1 dollar discount. To redeem the points, simply add an item to your cart, and from your cart, you will be able to choose how much points you want to redeem.
Does the points expire?
Yes, they will expire after 3 years.
Are there any other uses for the points?
From time to time, we will have special promotion in which you will be able to utilitise your points better. For example, you will be able to exchange some points for 20-50% off a promotion item, or exchange a free delivery coupon code. These updates will be posted in our facebook page, so do like it to receive future updates :)
I did not receive any points after my order is complete. What should I do?
Points will be logged for registered users, thus most likely guest checkout is used. If an account is created after the order is placed, we can manually credit the points to the account, simply contact us via contactus@homegym.sg and we will rectify it for you. In this case, amount of points credited will be same as order total amount.
Which products do not earn point / Why are my points void?
There are a few cases in which the points will be voided:
1) Combo / Bundle products or orders which are pre-discounted.
2) Showroom discounted order.
3) Order placed without an account with us.
4) If extra freebies are given.
5) Payment by Installment Plan
* point system are subjected to change without notice
Frequently bought together
Customers who bought this product also commonly purchased the following combination of items.
This Item: 15KG Dumbbell Set (1 pair 30kg)
You might also like...
HOT

SALE
9 customer reviews
Slow delivery but received free upgrade!

Jack January 17, 2019

By

Personalized delivery, despite my busy schedule
Overall. Good buy, Good quality

Good Service

TJ August 23, 2015

By

Had a collar that was too small, staff came over and changed it for me!
Delivered within 7 working days too.
Weights are greasy as previous reviews mentioned, but are fine over time.

Good service and quality!

PS January 21, 2014

By

Good service and quality!

Good & Satisfied

Al Vincent November 25, 2013

By

Satisfied by the product and the delivery. They deliver on time which before delivery they will sms the buyer if he is available on that time.

Good

Soul May 27, 2013

By

Good Quality :) Fast delivery.
But the weights are a little heavier than stated.

Good but a little bit too greasy

JT March 02, 2013

By

Good quality product, however delivery took a bit longer than expected but in reasonable time given the circumstances. The product detail should probably explicitly mention the weight of the bars themselves. Despite the off-putting smell which goes away after a while, very useful.

Excellent for home workout

Kelvin December 08, 2012

By

Great service from the delivery man. Items were in excellent condition. 15kg is just suitable for me, for a beginner. Adjust to the weight and increase gradually. Excellent!


Great item at a great price

Ace November 30, 2012

By

Service was fantastics, delivery was fast. The product was complete and provided what I needed.

Great piece for Home Training

Soum June 11, 2012

By

I picked this up as I wanted to train at home, my busy work life preventing me from going to the gym at any proper time. I use this dumbbell set every alternate day in the morning, and am very pleased with it. The plates are rubberized, makes it easy to handle. And the increments are just right to keep your improvement going. Great stuff.
© 2019 HOMEGYM.MY. All Rights Reserved.