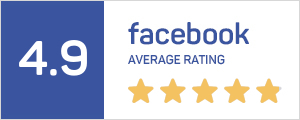 Details
Did you know that you can contract a muscle much harder if you also contract the muscles surrounding it?
This is called irradiation. Surrounding Muscles "Borrow" Strength from Your Forearms
What is happening is that the nerve impulses of surrounding muscles can amplify the effect of that muscle. Training with thick bars make your hands and forearms work harder, the contractions in other muscles including the biceps and triceps and even the muscles in the shoulders, back and chest, will contract much harder which means more strength and more muscle.
You can use a standard bar and squeeze it hard but this doesnt work the way a thick bar does. If you grip a standard bar hard while doing something like bench presses you will begin to feel the effects of irradiation. The problem is that gripping a regular bar is really easy and its small diameter makes it very difficult to squeeze it hard. However, thick bar pricing is way too costly.
The solution? Introducing...
MANUS GRIP
A smart and cost saving alernative. High quality product made in Korea. The stronger grip will translate to better irradiation in the pressing movements when you do squeeze the bar hard.This will allow you to use the irradiation principle to the max!
Product Specs
More Information

| | |
| --- | --- |
| Outer Length: | 130mm |
| Inner Length: | 105mm |
| Outer diameter: | 56mm |
| Hole diameter | 27mm |
Product Specs
More Information

| | |
| --- | --- |
| Outer Length: | 130mm |
| Inner Length: | 105mm |
| Outer diameter: | 56mm |
| Hole diameter | 27mm |
Questions on Manus Grip
Realtime Estimation of Average Delivery Waiting Time --- 5 working days*
*Estimation based on last 7 days statistic
For small items, they will be sent within 5 working days using external courier: Ta-Q-Bin
Big items will be scheduled to be delivered within 7 working days. We will send SMS to confirm the delivery timing 1-2 days before delivery.
Free delivery applies for Orders above $150, otherwise delivery fees will be charged accordingly.
How to earn points?
1) For order under $150, every 1 dollar spent will earn you 1 point.
2) For order above $150, every 1 dollar spent will earn you 1 point for payment by Card / Paypal, but 2 points for Cash / Cheque / Bank payment.
3) Every new customer who sign up with us will earn 30 points immediately.
4) 80 extra points for writing a product review.
*Note: Points are not availale for some products.
How long does it take for the points to be credited to my account?
After the order is completed, which is within 3 working days after delivery.
How to check my available points?
You can check them under your account page.
How to redeem my points?
Every 50 points can be used to redeem 1 dollar discount. To redeem the points, simply add an item to your cart, and from your cart, you will be able to choose how much points you want to redeem.
Does the points expire?
Yes, they will expire after 3 years.
Are there any other uses for the points?
From time to time, we will have special promotion in which you will be able to utilitise your points better. For example, you will be able to exchange some points for 20-50% off a promotion item, or exchange a free delivery coupon code. These updates will be posted in our facebook page, so do like it to receive future updates :)
I did not receive any points after my order is complete. What should I do?
Points will be logged for registered users, thus most likely guest checkout is used. If an account is created after the order is placed, we can manually credit the points to the account, simply contact us via contactus@homegym.sg and we will rectify it for you. In this case, amount of points credited will be same as order total amount.
Which products do not earn point / Why are my points void?
There are a few cases in which the points will be voided:
1) Combo / Bundle products or orders which are pre-discounted.
2) Showroom discounted order.
3) Order placed without an account with us.
4) If extra freebies are given.
5) Payment by Installment Plan
* point system are subjected to change without notice
Frequently bought together
Customers who bought this product also commonly purchased the following combination of items.
You might also like...
SALE

HOT

SALE
8 customer reviews
Works as expected. Sturdy.

Ian September 17, 2016

By

Works as expected. Sturdy.

Very Good Quality

Vishal June 06, 2016

By

As mentioned on the Internet - very good quality.

Good

Jasper February 21, 2016

By

Good

Great product

Jerome December 02, 2015

By

Have only used it for 2 weeks so far, but can say it definitely aids in training forearm and grip strength

Forearm Valued for Money

VimWolf October 27, 2015

By

Hard to handle at first as it hasn't been seasoned so understandable. Gives a kickass forearm workout to all the arm drills you got out there. Recommended if you're building forearm foundation, yeah!

Very good quality

Elden Liwei October 16, 2015

By

Diameter larger than what i expected as I didn't realise my hands are so small.

Best

yt January 17, 2015

By

The best thick bar adapter in the market. Beats fatgripz!

Awesome

Edward November 29, 2012

By

Durable, reliable, and gives a awesome arm workout.
© 2019 HOMEGYM.MY. All Rights Reserved.