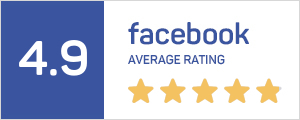 Details
---
KEY FEATURES:
Belt: French Hutchinson 8pj High Strength
Brakes: Magnetic braking system with emergency lock
Computer: Wireless. Calories, RPM, Speed, Time, Pulse (requires optional chest belt)
Handlebars: Ergonomic with adjustable height & adjustable forward / back
Grip: Comfortable, multi-position grip
Seat: Ergonomic with adjustable height & adjustable forward / back
Frame: Commercial with wheels for easy movement
Cranks: Carbon Steel
Pedals: Racing style with straps
Max User Weight: 135kg
What is a spinning exercise bike?
Spin bikes have a heavy, weighted flywheel that is directly mechanically linked to the pedals. this makes them like fixed-gear bikes, in that if you stop pushing on the pedals, they will tend to keep spinning due to the inertia of the flywheel. A spin bike is generally designed much more like a real road bike, and your posture on the bike will reflect that. A spin bike is very simple and entirely mechanical. this makes it easier to fix and maintain.
The Spinning exercise bike has the following advantages:

The fixed wheel helps improve your pedalling technique and cardivascular fitness.
More adjustment options for reach, handlebar height, seat height.
They are generally better put together.
They stress in the training is that the resistance and feel is much more like a road bike.
Advantage of spinning exercise bike over normal stationary bike:
You can "climb" by standing out of the saddle and putting hips back as if on a real road bike, targeting different muscle groups than just sitting.
You can "isolate" muscle groups by standing and peddling slowly, keeping body (besides legs) as still as possible.
You can "sprint" - you just can't sprint in a real way on a stationary bike, as you cannot lean over with that giant seat in the way of your legs.
You can have a correct fit that is more like a real road bike, resulting in you being able to push yourself longer/more without discomfort.
Product Specs
| | |
| --- | --- |
| Product Dimension | 115 x 59 x 120cm (L x W x H) |
| Product Weight | 49kg |
| Warranty | 1 year |
| Brand | Vortec |
Product Specs
| | |
| --- | --- |
| Product Dimension | 115 x 59 x 120cm (L x W x H) |
| Product Weight | 49kg |
| Warranty | 1 year |
| Brand | Vortec |
Questions on Vortec V1200 Spin Bike
From Michael Ngam at Jun 8, 2020
Hi, do you deliver to kuala Lumpur as the country on shipping is only for Singapore
Realtime Estimation of Average Delivery Waiting Time --- 5 working days*
*Estimation based on last 7 days statistic
For small items, they will be sent within 5 working days using external courier: Ta-Q-Bin
Big items will be scheduled to be delivered within 7 working days. We will send SMS to confirm the delivery timing 1-2 days before delivery.
Free delivery applies for Orders above $150, otherwise delivery fees will be charged accordingly.
How to earn points?
1) For order under $150, every 1 dollar spent will earn you 1 point.
2) For order above $150, every 1 dollar spent will earn you 1 point for payment by Card / Paypal, but 2 points for Cash / Cheque / Bank payment.
3) Every new customer who sign up with us will earn 30 points immediately.
4) 80 extra points for writing a product review.
*Note: Points are not availale for some products.
How long does it take for the points to be credited to my account?
After the order is completed, which is within 3 working days after delivery.
How to check my available points?
You can check them under your account page.
How to redeem my points?
Every 50 points can be used to redeem 1 dollar discount. To redeem the points, simply add an item to your cart, and from your cart, you will be able to choose how much points you want to redeem.
Does the points expire?
Yes, they will expire after 3 years.
Are there any other uses for the points?
From time to time, we will have special promotion in which you will be able to utilitise your points better. For example, you will be able to exchange some points for 20-50% off a promotion item, or exchange a free delivery coupon code. These updates will be posted in our facebook page, so do like it to receive future updates :)
I did not receive any points after my order is complete. What should I do?
Points will be logged for registered users, thus most likely guest checkout is used. If an account is created after the order is placed, we can manually credit the points to the account, simply contact us via contactus@homegym.sg and we will rectify it for you. In this case, amount of points credited will be same as order total amount.
Which products do not earn point / Why are my points void?
There are a few cases in which the points will be voided:
1) Combo / Bundle products or orders which are pre-discounted.
2) Showroom discounted order.
3) Order placed without an account with us.
4) If extra freebies are given.
5) Payment by Installment Plan
* point system are subjected to change without notice
Be the first to review this product
Available in Showroom
View this product in our showroom
© 2019 HOMEGYM.MY. All Rights Reserved.