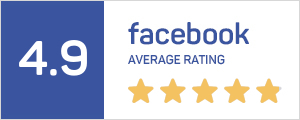 Details
---
The Vortec V1000 Spin Bike comes with a lifetime structural warranty and 12 month limited manufacturer warranty against faults for all other parts. When you are trying to raise the heart rate in the comfort of the lounge room the V-V1000 is the recommended entry-level spin bike for you. A solid construction, fully adjustable and a 20kg fly wheel ensure a super smooth ride whilst elevating that heart rate!
KEY FEATURES:
Belt: French Hutchinson 8pj High Strength
Flywheel: 20kg
Brakes: Friction braking system with emergency lock
Computer: Yes. Calories, RPM, Speed, Time, Pulse (requires optional chest belt)
Handlebars: Ergonomic with adjustable height & adjustable forward / back
Grip: Comfortable, multi-position grip
Seat: Ergonomic with adjustable height & adjustable forward / back
Frame: Semi-Commercial with wheels for easy movement
Cranks: Carbon Steel
Pedals: Racing style with straps
Max User Weight: 300lb / 130kg
What is a spinning exercise bike?
Spin bikes have a heavy, weighted flywheel that is directly mechanically linked to the pedals. this makes them like fixed-gear bikes, in that if you stop pushing on the pedals, they will tend to keep spinning due to the inertia of the flywheel. A spin bike is generally designed much more like a real road bike, and your posture on the bike will reflect that. A spin bike is very simple and entirely mechanical. this makes it easier to fix and maintain.
The Spinning exercise bike has the following advantages:

The fixed wheel helps improve your pedalling technique and cardivascular fitness.
More adjustment options for reach, handlebar height, seat height.
They are generally better put together.
They stress in the training is that the resistance and feel is much more like a road bike.
Advantage of spinning exercise bike over normal stationary bike:
You can "climb" by standing out of the saddle and putting hips back as if on a real road bike, targeting different muscle groups than just sitting.
You can "isolate" muscle groups by standing and peddling slowly, keeping body (besides legs) as still as possible.
You can "sprint" - you just can't sprint in a real way on a stationary bike, as you cannot lean over with that giant seat in the way of your legs.
You can have a correct fit that is more like a real road bike, resulting in you being able to push yourself longer/more without discomfort.
Product Specs
| | |
| --- | --- |
| Product Dimension | 115 x 59 x 120cm (L x W x H) |
| Product Weight | 49kg |
| Warranty | 1 year |
| Brand | Vortec |
Product Specs
| | |
| --- | --- |
| Product Dimension | 115 x 59 x 120cm (L x W x H) |
| Product Weight | 49kg |
| Warranty | 1 year |
| Brand | Vortec |
Questions on Vortec V1000 Spin Bike
From Michael Ngam at Jun 8, 2020
Michael Ngam
Hi, I'm interested in purchasing the vortac 1000 spin bike.
Just wondering if you deliver to Malaysia ?
The country selected is only for Singapore .
Please advise.
Realtime Estimation of Average Delivery Waiting Time --- 5 working days*
*Estimation based on last 7 days statistic
For small items, they will be sent within 5 working days using external courier: Ta-Q-Bin
Big items will be scheduled to be delivered within 7 working days. We will send SMS to confirm the delivery timing 1-2 days before delivery.
Free delivery applies for Orders above $150, otherwise delivery fees will be charged accordingly.
How to earn points?
1) For order under $150, every 1 dollar spent will earn you 1 point.
2) For order above $150, every 1 dollar spent will earn you 1 point for payment by Card / Paypal, but 2 points for Cash / Cheque / Bank payment.
3) Every new customer who sign up with us will earn 30 points immediately.
4) 80 extra points for writing a product review.
*Note: Points are not availale for some products.
How long does it take for the points to be credited to my account?
After the order is completed, which is within 3 working days after delivery.
How to check my available points?
You can check them under your account page.
How to redeem my points?
Every 50 points can be used to redeem 1 dollar discount. To redeem the points, simply add an item to your cart, and from your cart, you will be able to choose how much points you want to redeem.
Does the points expire?
Yes, they will expire after 3 years.
Are there any other uses for the points?
From time to time, we will have special promotion in which you will be able to utilitise your points better. For example, you will be able to exchange some points for 20-50% off a promotion item, or exchange a free delivery coupon code. These updates will be posted in our facebook page, so do like it to receive future updates :)
I did not receive any points after my order is complete. What should I do?
Points will be logged for registered users, thus most likely guest checkout is used. If an account is created after the order is placed, we can manually credit the points to the account, simply contact us via contactus@homegym.sg and we will rectify it for you. In this case, amount of points credited will be same as order total amount.
Which products do not earn point / Why are my points void?
There are a few cases in which the points will be voided:
1) Combo / Bundle products or orders which are pre-discounted.
2) Showroom discounted order.
3) Order placed without an account with us.
4) If extra freebies are given.
5) Payment by Installment Plan
* point system are subjected to change without notice
Frequently bought together
Customers who bought this product also commonly purchased the following combination of items.
This Item: Vortec V1000 Spin Bike
16 customer reviews
V1000 Spin Bike

KAP May 28, 2019

By

Ordered V1000 spin bike and some other staffs online, was smooth process. Delivery was on time. The spin bike is very good product, easy installation, very solid and sturdy. Recommended.

Love the bike & excellent service

Virgo51 March 06, 2019

By

Call them to find out more about the V1000 spin bike before the purchase.The guy who talk to me gave all the info i need.Very polite and have patient explaining the details.Bought on line the very night and will delivered in 5 working days but call the next day they are delivering to me now.Assembly is very easy as there is menu instruction inside.Assemble it in half hr. plus unpacking the bike.Will recommend to friends and purchase other products if needed.

Fast and good response

Nor Haszhan Mohamed Hassan January 08, 2019

By

Fast and good response. Delivery guys also punctual and helpful. Will buy again highly recommend to others.

Good quality bike, hassle free service

AJ December 17, 2018

By

Me and my family came down to the showroom to checkout the bike to make sure of the quality. The staff was really helpful in answering our questions. The purchase process was smooth, the bike was delivered in 2 days. We did the assembly ourselves and it was quite straightforward. We are very satisfied with the bike and the price is quite reasonable. Highly recommended.

Superb

Wahab SD December 14, 2018

By

Bought a VORTEC V1000 SPIN BIKE.
The entire service from purchase to assembly and finally using it was superb

Vortex V1000 Spinning Bike

Deborah February 26, 2018

By

A very sturdy bike for the family. Gives a smooth ride.
Sleek and durable finishes, especially on the handles.

Great Bike - V-V1000 VORTEX V1000 SPIN BIKE

Rajeev January 23, 2017

By

Bought the "V-V1000 VORTEX V1000 SPIN BIKE" recently.
Its a solidly built bike and does not make any noise while spinning.
Fit & finsih is great. On the first look itself, I could say that this machine is built to last.
My entire family has been using it each day.
A bit on the costlier side, but the fact that it is durable, makes it worthy of the price.

Excellent Bike + Good Service

Shi Yong June 03, 2016

By

Overall i am pretty satisfied with the spinning bike. The service of the staff are good as well. However, i would like to check why am i hearing a 'thud' sound from the left side of the pedal when i am doing standing climb? Is there anything that i can do to remove the sound?

Good Service and Bike is awesome!

Yeo January 04, 2016

By

Very good service especially the sales personnel i spoke to on the phone.
Bought a vortex v1000. nice design and quiet. value for money!

Good mid-range spinner + fantastic service

emilfan04 December 09, 2015

By

Technical parts of the bike are solid. However the size is a little more towards the big side, so at 150cm I can only use the most extreme adjustments on the saddle and handlebars. To do that was a little tricky as it uses not the spring mechanism, but a turn handle, which means that other parts of the bike gets in the way.
The computer works well, but up to now I still have yet to find out how to link it such that it measures my heart rate.

So I would say the bike overall is a 3.5/5. Service, however, I must give a 4.5/5. They were prompt in arranging delivery, which I had to cancel, and then make a change at the last minute due to my oversight. Despite that the service folks at homegym gladly obliged, and the guys who came to deliver were very courteous and careful not to damage the bike, my other furniture, walls and floors.

**Admin reply: Thanks for the feedback. Turn knob are always more secure than spring knob, and there is a way to adjust without the other parts hindering. You can contact us for further details.

Excellent Spin Bike

chung November 05, 2015

By

Although this is not the lowest price spin bike in the market, to me, it is the most value for money. I've tried out a few in the market and finally decided on this even though it was out of my original budget.

The bike is solid and sturdy even when cycling hard and fast. It looks good and well constructed. I highly recommend it.

The service of the staff is good but need to pay more attention to the installation, the rollers were installed on the back of the bike when it arrived- not a big issue as I can re-install it but dampened the good feeling of receiving the bike...

V1000

Eric October 27, 2015

By

This is a solid and all-round high quality spinning bike which exceeded my expectations. It allows me to put in the same intense workouts at home which I do at the gym. 

Excellent spin bike. Value for money. Solid

Tee September 21, 2015

By

Thoroughtly enjoy riding this bike. Very smooth and easy to operate. Solid build . The bike looks cool too. Service from home gyms is good.

Excellent value!

Rodney September 12, 2015

By

I was searching for a spinner bike for my cross-training. Came across the Vortex V1000 which is reasonably within my budget. Planned to visit the showroom, but didn't push thru. Instead I ordered on-line on 05 Sep and by 09 Sep it was delivered. The support from Mr. Rosman from inquiry to purchase was excellent. The bike came fully assembled. The construction is quite solid and design is well thought out. The digital display includes Calories, RPM (Max or Avg), Speed (Max or Avg)/Distance, and Time. Depending on the brake pad pressure, sound varies from silent to low noise (hiss) which is impressive. Now just add some workout music and you're good to go...

a great buy

Shahid September 08, 2015

By

I bought the gorgeous V1000 and am having great fun with it. It is smooth, very easy to handle and a great design. Absolutely soundless and very firm.
Even my 9 year old is enjoying it. Am so glad I bought this.

great product!

Joseph July 19, 2015

By

Ordered the V1000 and everything was smooth sailing from customer service (visited the showroom on a weekend and even though we came just 30 minutes before stipulated closing time, we were accommodated and all questions were answered by the friendly Mr. Rosman), delivery was on time and at our requested date and time. This Spinner bike is simply a great product. Console is nice and bike is sturdy.
Available in Showroom
View this product in our showroom
© 2019 HOMEGYM.MY. All Rights Reserved.