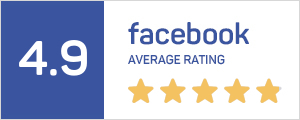 Details
A BEAUTIFUL SPIN BIKE DESIGN WITH INNOVATION MAGNETIC DEVICE, PROVIDE A QUIET AND SMOOTH RIDE.
Alloy construction on handlebar-stem /seat post offers maximum stability and durability.
QUICK-RELEASE SYSTEM, EASY RIDE EASY USE AND EASY STOP.
Quick release 4 way adjustable seat height and extender with digital scale. Easy to use and with an easy to read digital scale you can customise your perfect seat position with minimum fuss.
"QUICK LEVER" RESISTANCE CONTROL.
With 16 digitally monitored resistance levels you can adjust your workout with ease and precision. The "quick lever" adjuster allows instant resistance change for your Hiit (high intensity interval training)
SILENT RELIABLE MAGNETIC RESISTANCE.
With no need to replace worn friction pads, the silent frictionless magnetic resistance system will perform flawlessly for the lifetime of your spin bike. Equipped with a direct drive Kevlar belt the P10M delivers a truly unique and unrivalled exercise experience.
REAR WHEEL MAGNETIC DRIVE SYSTEM.
Perform your most intense Hi.i.t workouts without the worry of dropping sweat on the working parts. Vortec have specially designed the P10M to protect its moving parts for salty acidic sweat, therefore furthering the life span of your fitness investment
Features:
Product Specs
| | |
| --- | --- |
| Product Dimension | L110cm x W60cm x H110cm |
| Max Load | 150kg |
| Warranty | 1 Year |
Product Specs
| | |
| --- | --- |
| Product Dimension | L110cm x W60cm x H110cm |
| Max Load | 150kg |
| Warranty | 1 Year |
Questions on Vortec P-10M Magnetic Commercial Spin Bike
Realtime Estimation of Average Delivery Waiting Time --- 5 working days*
*Estimation based on last 7 days statistic
For small items, they will be sent within 5 working days using external courier: Ta-Q-Bin
Big items will be scheduled to be delivered within 7 working days. We will send SMS to confirm the delivery timing 1-2 days before delivery.
Free delivery applies for Orders above $150, otherwise delivery fees will be charged accordingly.
How to earn points?
1) For order under $150, every 1 dollar spent will earn you 1 point.
2) For order above $150, every 1 dollar spent will earn you 1 point for payment by Card / Paypal, but 2 points for Cash / Cheque / Bank payment.
3) Every new customer who sign up with us will earn 30 points immediately.
4) 80 extra points for writing a product review.
*Note: Points are not availale for some products.
How long does it take for the points to be credited to my account?
After the order is completed, which is within 3 working days after delivery.
How to check my available points?
You can check them under your account page.
How to redeem my points?
Every 50 points can be used to redeem 1 dollar discount. To redeem the points, simply add an item to your cart, and from your cart, you will be able to choose how much points you want to redeem.
Does the points expire?
Yes, they will expire after 3 years.
Are there any other uses for the points?
From time to time, we will have special promotion in which you will be able to utilitise your points better. For example, you will be able to exchange some points for 20-50% off a promotion item, or exchange a free delivery coupon code. These updates will be posted in our facebook page, so do like it to receive future updates :)
I did not receive any points after my order is complete. What should I do?
Points will be logged for registered users, thus most likely guest checkout is used. If an account is created after the order is placed, we can manually credit the points to the account, simply contact us via contactus@homegym.sg and we will rectify it for you. In this case, amount of points credited will be same as order total amount.
Which products do not earn point / Why are my points void?
There are a few cases in which the points will be voided:
1) Combo / Bundle products or orders which are pre-discounted.
2) Showroom discounted order.
3) Order placed without an account with us.
4) If extra freebies are given.
5) Payment by Installment Plan
* point system are subjected to change without notice
1 customer reviews
Solid bike

The Gym Pod December 20, 2018

By

Got this bike for our Pod at Alexandra Technopark. Solid construction, smooth and sturdy!
© 2019 HOMEGYM.MY. All Rights Reserved.