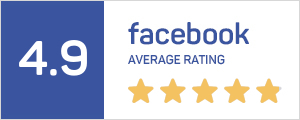 Details
---
Note: This treadmill is more for walking and not recommended for prolong jogging.
Product Specs
| | |
| --- | --- |
| Motor Power | 0.5 CHP |
| Max Load | 100kg |
| Speed | 0 - 8km/h* |
| Incline | No Incline |
| Running Area | 46 x 120cm |
| Warranty | 1 year |
| More Information | Ultra-thin treadmill, intelligent speed control technology |
| Brand | Vigor |
Product Specs
| | |
| --- | --- |
| Motor Power | 0.5 CHP |
| Max Load | 100kg |
| Speed | 0 - 8km/h* |
| Incline | No Incline |
| Running Area | 46 x 120cm |
| Warranty | 1 year |
| More Information | Ultra-thin treadmill, intelligent speed control technology |
| Brand | Vigor |
Questions on Vigor Smart Walk Treadmill
From Wendy at Mar 13, 2019
Is the treadmill meant for running or walking? Thanks
It is more for walking
From Justin at Aug 1, 2018
Hi, can i confirm that for the one with handle, the speed will go to 8km/h only when the handle is up and if the handle is down, max speed is 6km/h?
Yes you are right.
Realtime Estimation of Average Delivery Waiting Time --- 5 working days*
*Estimation based on last 7 days statistic
For small items, they will be sent within 5 working days using external courier: Ta-Q-Bin
Big items will be scheduled to be delivered within 7 working days. We will send SMS to confirm the delivery timing 1-2 days before delivery.
Free delivery applies for Orders above $150, otherwise delivery fees will be charged accordingly.
How to earn points?
1) For order under $150, every 1 dollar spent will earn you 1 point.
2) For order above $150, every 1 dollar spent will earn you 1 point for payment by Card / Paypal, but 2 points for Cash / Cheque / Bank payment.
3) Every new customer who sign up with us will earn 30 points immediately.
4) 80 extra points for writing a product review.
*Note: Points are not availale for some products.
How long does it take for the points to be credited to my account?
After the order is completed, which is within 3 working days after delivery.
How to check my available points?
You can check them under your account page.
How to redeem my points?
Every 50 points can be used to redeem 1 dollar discount. To redeem the points, simply add an item to your cart, and from your cart, you will be able to choose how much points you want to redeem.
Does the points expire?
Yes, they will expire after 3 years.
Are there any other uses for the points?
From time to time, we will have special promotion in which you will be able to utilitise your points better. For example, you will be able to exchange some points for 20-50% off a promotion item, or exchange a free delivery coupon code. These updates will be posted in our facebook page, so do like it to receive future updates :)
I did not receive any points after my order is complete. What should I do?
Points will be logged for registered users, thus most likely guest checkout is used. If an account is created after the order is placed, we can manually credit the points to the account, simply contact us via contactus@homegym.sg and we will rectify it for you. In this case, amount of points credited will be same as order total amount.
Which products do not earn point / Why are my points void?
There are a few cases in which the points will be voided:
1) Combo / Bundle products or orders which are pre-discounted.
2) Showroom discounted order.
3) Order placed without an account with us.
4) If extra freebies are given.
5) Payment by Installment Plan
* point system are subjected to change without notice
Frequently bought together
Customers who bought this product also commonly purchased the following combination of items.
This Item: Vigor Smart Walk Treadmill
11 customer reviews
Great product

Anto December 27, 2018

By

Very easy to use and convenient. Best for small houses. Prompt delivery.

Fast delivery.

jil*** October 24, 2018

By

Fast delivery. Not as 'light' as I expected to be.. Wire is abit short but not a problem... Overall is a good buy

It's quite small

kaw*** October 17, 2018

By

It's quite small and has a minimal look. Perfect for a cluttered home as it is easy to pack up without taking too much space I've noticed some creaking sounds but we'll wait and see.

Fast delivery!!!

cut******* October 05, 2018

By

fast delivery and received in good condition, I noticed that it's quite heavy for ladies and I used it about half an hour, my advice is not suitable for older people and children, because it doesn't have a stop bottom and if you step too ahead it run faster, so must be able to get used of the momentum, Thanks seller for the fast delivery.

Quick delivery

pri*** October 02, 2018

By

Quick delivery. Super slim treadmill that stows under my sofa. Needs to get used to running on the same spot to keep constant speed.

Highly recommended

san*** September 06, 2018

By

Bought this treadmill during sale. Very nice looking sleek machine and user friendly. I really like this treadmill, thanks seller

Delivery within 2 days from ordering

lor******* August 24, 2018

By

I'm impressed with the product. Looks nice, operation noise level is moderate and acceptable. Heard an occasional creaking sound every one and a half turn. Wonder if it is the rubber rubbing against the bottom of the treadmill. Hope can last long. But for day 1 testing out, I am still happy with the performance.

Pleased

Jaydon August 03, 2018

By

I have been using the Vigor Smart Walk Treadmill from HomeGym for about a month. I am very pleased with the product and it is serving my needs very well. I can use it at the comfort of my home while watching TV or listening to music. It folds away neatly and can lean against wall. I always wanted to buy a treadmill for a few years but did not have the space. This machine is very thin when folded. Easy to store with little space!

Good buy

Guest June 10, 2018

By

Good buy

Compact

David June 07, 2018

By

Great additional to my new house and keeps me moving everyday.

Sample design, light handle, more important the way we want it

CANDY May 23, 2018

By

Just the way what we want
Available in Showroom
View this product in our showroom
© 2019 HOMEGYM.MY. All Rights Reserved.