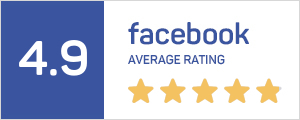 Details
As seen in:
ABOUT - VersaFit™ High Impact Gym Flooring Tiles have a number of excellent features to enhance the look, feel and longevity of your gymnasium floor. VersaFit™ is an environmentally friendly, homogenous EPDM/Recycled floor covering for areas subject to heavy wear and high impact. The durability, flexibility, safety, comfort, slip resistance and aesthetic appeal makes VersaFit™ a perfect solution for both indoor and outdoor flooring applications.
DURABLE - With a 1 year limited warranty, VersaFit™ is made to last the busiest gyms, crossfit boxes, clubs and workout areas without cracking or breaking. VersaFit™ can be installed in areas of heavy foot traffic (free-weight areas, strength training areas and group class areas, etc.) and will last the test of time with daily use.
SAFE - Safety is the number one concern of commercial gym applications. With VersaFit™ you are compliant and the excellent performance in slip resistance, fire behaviour and smoke emission assures safety in the workplace and gymnasium. All VersaFloor™ products are made with raw materials that are not known to pose any hazard to the environment and to the people during manufacturing and handling process; free of asbestos, free of halogens and free of PVC.
VERSATILE - VersaFit™ Gym Floor Tiles use direction free rubber chips, in a variety of colors which allow for a wide variety of patterns and expand the gym owners choice to express their creativity. VersaFit™ brings a large range of designs and colors making it easy and efficient to design rubber flooring.
SOUND ABSORBENT - VersaFit™ uses highly flexible compounds which ensures a high level of noise abatement which then creates a quiet environment.
ANTI-FATIGUE, FLEXIBLE & RESILIENT - By using the highest quality rubbers and compounds, flexibility and permanent resiliency is maintained throughout its life offering a very high degree of comfort under-foot and anti-fatigue. This is particularly important for use in gyms and fitness clubs.
EASY MAINTENANCE - VersaFit™ is finished with our proprietary polyurethane coating and is easily cleaned using conventional cleaning agents.
ENVIRONMENTALLY FRIENDLY - VersaFit™ contains a high percentage of recycled rubber and contains no substances that harm the environment. It is halogen free, formaldehyde free and PVC free. VersaFit™ itself can be fully recycled and does not generate toxic substances at the end of its life.
ANTI-MICROBIAL TREATMENT - VersaFit™ contains a microbial treatment which ensures freshness at all times and reduces the risk of mould build up.
Available Colors:
Why Choose VersaFit Gym Tiles?
VersaFit Gym Tiles have been tested for Formaldehyde content, Phthalates, Lead and VOC. VersaFit PASSES all respective tests. VersaFit Gym Tiles are safe to use.
VersaFit 15 mm x 1m x 1m gym safety surface tiles, moulded under pressure and heat. Designed to provide a resilient, durable, slip resistant surface with excellent impact attenuating properties. Made of 100% tyre rubber shred bound by a clear MDI polyurethane binder. Environmentally friendly with no Formaldehyde, no Phthalates, no Lead and low VOCs. Produced by ISO 9001:2008 registered* International manufacturer of high quality resilient rubber flooring products.
Buy VersaFit Gym Tiles and you will be gauranteed a safe and quality product for years to come!
Product Specs
| | |
| --- | --- |
| Warranty | 1 year |
| Brand | Versafit |
Product Specs
| | |
| --- | --- |
| Warranty | 1 year |
| Brand | Versafit |
Questions on VersaFit - Rubber Flooring Tile 1m x 1m x 15mm
From Qing Yang at Jul 20, 2015
Hi,

I would like know if this flooring is able to withstand rain as I intend to place the mat outdoor. Thank you.

Regards
Qing Yang
This mat is not suitable to be put outdoor as it will wear out faster.
Realtime Estimation of Average Delivery Waiting Time --- 5 working days*
*Estimation based on last 7 days statistic
For small items, they will be sent within 5 working days using external courier: Ta-Q-Bin
Big items will be scheduled to be delivered within 7 working days. We will send SMS to confirm the delivery timing 1-2 days before delivery.
Free delivery applies for Orders above $150, otherwise delivery fees will be charged accordingly.
How to earn points?
1) For order under $150, every 1 dollar spent will earn you 1 point.
2) For order above $150, every 1 dollar spent will earn you 1 point for payment by Card / Paypal, but 2 points for Cash / Cheque / Bank payment.
3) Every new customer who sign up with us will earn 30 points immediately.
4) 80 extra points for writing a product review.
*Note: Points are not availale for some products.
How long does it take for the points to be credited to my account?
After the order is completed, which is within 3 working days after delivery.
How to check my available points?
You can check them under your account page.
How to redeem my points?
Every 50 points can be used to redeem 1 dollar discount. To redeem the points, simply add an item to your cart, and from your cart, you will be able to choose how much points you want to redeem.
Does the points expire?
Yes, they will expire after 3 years.
Are there any other uses for the points?
From time to time, we will have special promotion in which you will be able to utilitise your points better. For example, you will be able to exchange some points for 20-50% off a promotion item, or exchange a free delivery coupon code. These updates will be posted in our facebook page, so do like it to receive future updates :)
I did not receive any points after my order is complete. What should I do?
Points will be logged for registered users, thus most likely guest checkout is used. If an account is created after the order is placed, we can manually credit the points to the account, simply contact us via contactus@homegym.sg and we will rectify it for you. In this case, amount of points credited will be same as order total amount.
Which products do not earn point / Why are my points void?
There are a few cases in which the points will be voided:
1) Combo / Bundle products or orders which are pre-discounted.
2) Showroom discounted order.
3) Order placed without an account with us.
4) If extra freebies are given.
5) Payment by Installment Plan
* point system are subjected to change without notice
Frequently bought together
Customers who bought this product also commonly purchased the following combination of items.
This Item: VersaFit - Rubber Flooring Tile 1m x 1m x 15mm
24 customer reviews
Perfect for my home gym!

RW May 22, 2018

By

Have been using this solid mat in my gym room for almost a year!
They are perfect for my ZR8 machine and for my weights.
Will definitely buy again! :)

Legit stuff

Ruby September 23, 2017

By

Mat is indeed slip resistant and provides a good protective surface for heavy weights!

Agree on the strong smell of the mat but they should be temporary.

Good Padding but with strong smell

John December 04, 2016

By

Comfortable to step on and protects the floor well.

Cutting was slightly troublesome as they were heavier then expected (which can be a plus point)

Only complaint was that did not expect the smell to be so strong.
If you are thinking of getting this, maybe air them outside for a few days first before setting up, especially if in an enclosed space.

sturdy, cushions well. sheds a lot

Ian September 24, 2016

By

it is sturdy, holds weights without damaging the floor underneath. sheds a lot and may shift

Very solid mat.

Danny September 16, 2016

By

Very solid mat. Damper the weight and really silence the barbell noise!

With some smell. Maybe after a few days will be gone

Something I would expect in a gym

Justin September 05, 2016

By

Good and solid mats. Doesn't move around, once it is one the floor. This is what you would expect from a real gym. Really cool to have it at home to protect your flooring and give you a gym feel while you workout.

Cutting it to size is easy. All you need is a measuring tape, a pen knife, a 1 meter metal ruler and tapes to hold your ruler in place while you cut.

Buy it! You wouldn't regret it!

Good quality

Jasper August 25, 2016

By

Good gym mat less noise the best I've seen.

Build your own home gym

chang August 20, 2016

By

Just moved to a new house with a basement, so decided to use half as a home gym. Found this item online and purchased two to see how good it was. Surprisingly heavy, material used was really impressive and could absorb shock and sound really well. So decided to order another 8 pcs to make a 5x2m area where my Wife and Daughter will be using for private yoga lessons and my nightly exercises.

Strongly recommend. Very good online purchase and delivery experience as well

Good Quality

WoonKong August 12, 2016

By

Durable and solid for heavy duty usage

High quality and value for money commercial grade product

Dr Anshad July 02, 2016

By

Have been setting up my home gym and was looking at rubber flooring the entire room.....approx 12sq.m.
Have received quotes up to $2000
Home gym gave me the best deal at $816 for 12 pieces

Observations:
1. Easy to lay and cut to size with a sharp pen knife/ cutter
2. No folding at ends due to weight and density
3. Made from recycled tyre .....environmentally friendly
4. Treated against fungal and bacterial growth
5, 15mm thick...........dense with high impact and sound absorption
6. Timely and friendly delivery.


Impeccable service

Good quality and feels solid

Joel June 03, 2016

By

The material is good and the cushioning from the dropping weights on it is also good! The mat feels solid and looks to be very durable

Durable & solid

David May 18, 2016

By

So far one of the most durable mat I've ever come across...

Great product

Dreamz April 11, 2016

By

Will order more when I am going to setup a new home gym.

Definitely Recommended!!

Kelvin March 17, 2016

By

Solid mat. Protects my wooden flooring. They are heavy duty and durable.. Well, commercial gyms use it too! Definitely worth the investment. No doubt recommended to all.

Great and solid product!

How March 16, 2016

By

Bought the Versafit mats recently. The mats are solid and heavy.

SOLID MAT- HIGHLY RECOMMENDED

GL March 15, 2016

By

HEAVY DUTY AND DURABLE. THICKNESS IS GOOD WITH GREAT SHOCK ABSORBING PROPERTIES FOR HEAVY WEIGHT PLATES AND WEIGHT TRAINING.

Satisfied!

Seth March 09, 2016

By

great material.. take a whiff.. you wont find any unpleasant funky smell.. feels great working out barefoot.. thumbs up

Nice product

Edison February 15, 2016

By

The product is same as described, solid mat

Great Product

MT January 25, 2016

By

I purchased 4 mats. They're all thick and heavy duty, with good shock absorbing properties. I haven't really noticed any rubber bits flaking from the mats either.

Totally recommended

David October 27, 2015

By

Provides great protection to my wooden floor and the thickness is great and it is heavy and sturdy enough for moves such as deadlifts. Very satisfied.

Good quality

BT September 30, 2015

By

These mats are probably the best there is for weight training. Good quality, heavy duty and more value-for-money than other mats for its size and thickness.

Awesome Flooring Mat

dawGTX April 16, 2015

By

After using it for almost 6months since i bought it.
I would say its the best i used so far in terms of its shock absorbent.
Greatly reduce noise when i do my jumping exercise.

only minor nit pick, is that the mat would flake out bits everyday which i have to clean up

Other then that, its a great mat overall

Solid Flooring Mat - Perfect for weight lifting purpose.

Andy Chen March 19, 2015

By

Love the Versafit Mat. Solid 15mm thick - providing excellent shock absorbent. Totally Zero Noise output.
Did a test Drop with 15kg dumbell and 16kg kettlebell. very satisfied!

Overall Great Product

Muhammad Dani June 11, 2014

By

Out of all the mats offered by homegym.sg, i would say the versafit mat is the best in terms of quality as it is more shock absorbent compared to the interlocking mats and eva mats, therefore reducing noise output. Because of its thickness, the versafit mat also offers more protection for your flooring.
© 2019 HOMEGYM.MY. All Rights Reserved.