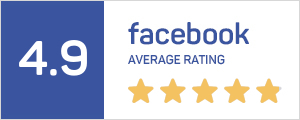 Details
---
Promotion: Free assembly worth $500 when you preorder now!
Why is it Worth to buy TITAN TX machines?
Unbelievable durability and reliability, which are the result of the perfect quality materials and the sturdy - bench,
Availability of over 100 valuable exercises on a single machine.
Possibility of quick adjustment and transitions between the exercises. The average time of machine adjustment for the next exercise is about 20 seconds.
Possibility of exercise performance with counter-balance system. It allows for the weight reduction of the gantry to zero and additionally allows to achieve the negative weight.
TITAN T1-X can be used simultaneously by 3 persons. T1-X model is equipped with "counter-balance" system. This machine can serve as the training equipment for the hardest strength trainings with the use of the most extreme weights. This machine is a perfect solution for gym equipment not only for such places as military units, police stations, fire brigade headquarters but also for a fitness studio at home. With this machine, the amount of used weights is unlimited.
TITAN TX machines is a completely new quality for the people who want to take up an effective bodybuilding training. If you see TITAN TX machines for the first time, you have to be very impressed with their sheer weight and sturdy construction. Our flagship model – TITAN T1-X, weights 565 kg ( 1250 lb ). If you compare this with the equipment you train currently or with the options provided by other manufacturers, you know that there is only one proper choice.
The huge weight of the TITAN TX series, is the warranty of safe training, stability during the exercises and lifetime reliability. The weight of TITAN TX machines that you notice in the first time, associate our machines rather with tanks than with any other training machines you have seen in your life. These features, which result from the machines' weight are very important. In case of TITAN TX machines, the weight is just the very base used to build a machine, which have been the world's best multifunctional bodybuilding equipment for 10 years. But, your choice will not be based on the weight of a particular machine but on the training possibilities it provides. The things you wanted to buy or the machines you currently train with seemed to be quite good before you have seen the series of TITAN TX equipment. Perhaps, you love your current gym equipment. However, strength training requires new challenges. And what new challenges you can take with the very bench you have that allows you to perform only several exercises?

Each one of us know that the lack of variety in the strength training means only one thing: BOREDOM! From the psychical point of view, it is very important to do fresh and interesting training plans. From the bodybuilding point of view, it is very important to change trainings every so often. Even a well equipped FITNESS STUDIO cannot provide that. And what about the limited space of a home gym? Before you saw TITAN machines you thought that such a thing cannot even exist. You were wrong – TITAN TX machines is the equipment for your home gym that you have never dreamed of!

All exercises come with video instructions which are fast and easy to learn.
Feature:
Diamond Plated Foothold Attachments can be used for the following exercise:
Seated Leg Press (high position) - place in the higher position for working the lower quadriceps muscles.

Seated Leg Press (low position) - place in the lower position for working the upper quadricep muscles.

Vertical Leg press - attached to the carriage system for working the full quadriceps muscles.

Low Rows - attached to brace the feet while working the back muscles.

Back extensions - if you have a fitness ball, the footholds can be used to hold and stabilise you while performing various exercises such as back extensions or sit-ups.
Sliding Incline and Decline Bench:
Allows the

bench

to quickly be centred for each

exercise

, ensuring symmetry for each arm or leg depending on the

exercise

. It also eliminates the task of repeatedly standing, moving and then sitting again to see if the

bench

is positioned correctly. Instead, all you need to do is simply glide the

bench

forward by pushing with your legs to the position you desire and the lock the

bench

into position.

Adjusts to 15°, 30°, 45°, 60°, 75° or 90°

Used for multiple exercises such as incline bench press, decline bench press, flat bench press, leg press,leg curl, leg extensions, free weights and much more.
Counterbalance System:
The Counterbalance System allows resistance for the following exercises to be reduced down to as low as 1kg and can be used with attachments for assisted exercises including Assisted Pull-Ups and Assisted Dips.
Cable Bars and Accessories - included with the TITAN T1:
Lat pull-down bar - constructed of solid steel with heavy duty, durable grips.

Straight bar for cable - constructed of solid steel with heavy duty, durable grips.

Cable clips.

Cable extensions.

Collars for Olympic bar.
Preacher Curl Attachment:
The Preacher Curl Attachment can be easily attached to the Titan for one-arm preacher curls or EZ bar curls.
Pull-Up Attachments:
Two Pull-Up attachments can be attached to suit your preference of either wide, narrow, straight or angled and are constructed of solid steel.
Cushioned Shoulder Pads:
The Cushioned Shoulder Pads make squats and standing calf raises more comfortable and easy. These attachments can also be widened or narrowed to fit your preference.
Accessory Tree:
The Accessory Tree helps you easily organise and store all of your attachments.
Exercise Instructions:
Easy to follow assembly instructions from crate to full assembly.

Instructions of using the machine on website.

Chart showing the most popular exercises, which is permanently affixed to the machine for quick reference.
Bulletproof Construction:
Whether you want exercise equipment, an exercise machine or a full fitness gym the TITAN EQUIPMENT has the quality construction to not only do the job but last the distance.
10 & 11 gauge carbon steel provides superior strength and durability. The TITAN EQUIPMENT uses steel gauge similar to that found on much higher priced commercial equipment. Note: a lower number (i.e. 11 gauge) is heavier duty than 12 guage steel for comparison purposes.



TITAN EQUIPMENT components and assemblies are shot-blasted, buffed and inspected prior to powder coating. This, along with precision machining, ensures smooth operation and a perfect fit when assembling your TITAN gym equipment.



All paint is applied on the TITAN EQUIPMENT using an electrostatic powder coat oven baking process together with a special textured finish that resists chips and scratches.



The frame and all components are hand welded by fully certified welders, then subjected to rigourous and comprehensive quality control checks to ensure the highest strength and durability. Note: The TITAN EQUIPMENT is handcrafted to ensure quality thoughout. 120 man-hours go into each TITAN and an additional 10 hours for all attachments (130 hours in total).



Oversized 30mm solid guide rods, stronger than any similar machine in the market, are mated with special sealed ball bearing Teflon rollers. This unique system provides a smooth gliding action and is virtually mainenance free ensuring the TITAN will function trouble free for many years.



TITAN

weight plate

posts are milled out of stainless steel instead of cheaper chrome plating found on other machines. This ensures durable operation over the life of the TITAN EQUIPMENT without fear of chipping and breakdown commonly seen after a couple of years on cheaper chrome treated designs.

2000 pound (907kg) aircraft quality steel cables provide high tensile strength and durability.



Nylon pulleys with sealed ball bearings provide smooth, reliable operation.



All accessories (

Lat Pulldown

Bar, Straight Bar, cable clips, cable extensions, collars for the

Olympic Bar

, safety spotters and

weight plate

posts) are included - Aditional options may be offered in upgrade packages.
Additional Links:
Product Specs
| | |
| --- | --- |
| Product Dimension | 335 cm (L) x 190 cm (W) x 223 cm (H) |
| Product Weight | 560kg |
| More Information | Minimal dimension of the room required to perform exercises: 430 cm x 300cm x 225cm |
| Brand | Titan |
Product Specs
| | |
| --- | --- |
| Product Dimension | 335 cm (L) x 190 cm (W) x 223 cm (H) |
| Product Weight | 560kg |
| More Information | Minimal dimension of the room required to perform exercises: 430 cm x 300cm x 225cm |
| Brand | Titan |
Questions on Titan T1-X
From John at Sep 30, 2016
From Nick at Feb 5, 2016
could i ask how many weight plates included in this machine?
and is it one time payment?

It does not come with any weights but we have the option to add on. Yes it is one time payment.
------------

Does this mean that the machine supports regular plate weights that fit into olympic bars?
Yes it support any weights that can fit an olympic bar.
From Nick at Feb 5, 2016
could i ask how many weight plates included in this machine?
and is it one time payment?
It does not come with any weights but we have the option to add on. Yes it is one time payment.
Realtime Estimation of Average Delivery Waiting Time --- 5 working days*
*Estimation based on last 7 days statistic
For small items, they will be sent within 5 working days using external courier: Ta-Q-Bin
Big items will be scheduled to be delivered within 7 working days. We will send SMS to confirm the delivery timing 1-2 days before delivery.
Free delivery applies for Orders above $150, otherwise delivery fees will be charged accordingly.
How to earn points?
1) For order under $150, every 1 dollar spent will earn you 1 point.
2) For order above $150, every 1 dollar spent will earn you 1 point for payment by Card / Paypal, but 2 points for Cash / Cheque / Bank payment.
3) Every new customer who sign up with us will earn 30 points immediately.
4) 80 extra points for writing a product review.
*Note: Points are not availale for some products.
How long does it take for the points to be credited to my account?
After the order is completed, which is within 3 working days after delivery.
How to check my available points?
You can check them under your account page.
How to redeem my points?
Every 50 points can be used to redeem 1 dollar discount. To redeem the points, simply add an item to your cart, and from your cart, you will be able to choose how much points you want to redeem.
Does the points expire?
Yes, they will expire after 3 years.
Are there any other uses for the points?
From time to time, we will have special promotion in which you will be able to utilitise your points better. For example, you will be able to exchange some points for 20-50% off a promotion item, or exchange a free delivery coupon code. These updates will be posted in our facebook page, so do like it to receive future updates :)
I did not receive any points after my order is complete. What should I do?
Points will be logged for registered users, thus most likely guest checkout is used. If an account is created after the order is placed, we can manually credit the points to the account, simply contact us via contactus@homegym.sg and we will rectify it for you. In this case, amount of points credited will be same as order total amount.
Which products do not earn point / Why are my points void?
There are a few cases in which the points will be voided:
1) Combo / Bundle products or orders which are pre-discounted.
2) Showroom discounted order.
3) Order placed without an account with us.
4) If extra freebies are given.
5) Payment by Installment Plan
* point system are subjected to change without notice
Be the first to review this product
© 2019 HOMEGYM.MY. All Rights Reserved.