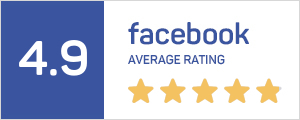 Details
- 10 kg weight plate
- Hole with metal ring and three handles easy to exercise.
- Encased in durable, heavy-duty rubber to prevent scuffing or damage to equipment, walls or floors. Impact-resistant, these Plates will not split, crack or peel. They are also impervious to rusting, chipping, flaking or losing their color.
Product Specs
| | |
| --- | --- |
| Hole Diameter | 29mm |
| Warranty | 1 Year |
| Brand | Vigor |
Product Specs
| | |
| --- | --- |
| Hole Diameter | 29mm |
| Warranty | 1 Year |
| Brand | Vigor |
Questions on 10KG Rubberize Tri-Grip Weight Plate
From lee at Mar 27, 2016
Hi, is this 29mm plate hole? can put in the 1.8m bar then i bought from u guys?
Yes it is and will be able to fit.
From James Loh at May 19, 2015
What is the dimensions of the weight plate? plan to pair it with existing dumbbell set.
Realtime Estimation of Average Delivery Waiting Time --- 5 working days*
*Estimation based on last 7 days statistic
For small items, they will be sent within 5 working days using external courier: Ta-Q-Bin
Big items will be scheduled to be delivered within 7 working days. We will send SMS to confirm the delivery timing 1-2 days before delivery.
Free delivery applies for Orders above $150, otherwise delivery fees will be charged accordingly.
How to earn points?
1) For order under $150, every 1 dollar spent will earn you 1 point.
2) For order above $150, every 1 dollar spent will earn you 1 point for payment by Card / Paypal, but 2 points for Cash / Cheque / Bank payment.
3) Every new customer who sign up with us will earn 30 points immediately.
4) 80 extra points for writing a product review.
*Note: Points are not availale for some products.
How long does it take for the points to be credited to my account?
After the order is completed, which is within 3 working days after delivery.
How to check my available points?
You can check them under your account page.
How to redeem my points?
Every 50 points can be used to redeem 1 dollar discount. To redeem the points, simply add an item to your cart, and from your cart, you will be able to choose how much points you want to redeem.
Does the points expire?
Yes, they will expire after 3 years.
Are there any other uses for the points?
From time to time, we will have special promotion in which you will be able to utilitise your points better. For example, you will be able to exchange some points for 20-50% off a promotion item, or exchange a free delivery coupon code. These updates will be posted in our facebook page, so do like it to receive future updates :)
I did not receive any points after my order is complete. What should I do?
Points will be logged for registered users, thus most likely guest checkout is used. If an account is created after the order is placed, we can manually credit the points to the account, simply contact us via contactus@homegym.sg and we will rectify it for you. In this case, amount of points credited will be same as order total amount.
Which products do not earn point / Why are my points void?
There are a few cases in which the points will be voided:
1) Combo / Bundle products or orders which are pre-discounted.
2) Showroom discounted order.
3) Order placed without an account with us.
4) If extra freebies are given.
5) Payment by Installment Plan
* point system are subjected to change without notice
Frequently bought together
Customers who bought this product also commonly purchased the following combination of items.
This Item: 10KG Rubberize Tri-Grip Weight Plate
20 customer reviews
Good quality product

Ben October 04, 2018

By

Third set of tri-tri-grip plates and many other equipment fromehomegym. No issues so far..
Highly recommended for service and quality products

Nice plate

Tim July 22, 2018

By

Tri-grip makes it easy to carry. Metal inner ring makes a nice sound when slotted into bars. Quality product.

Good product fit nicely

Tom May 18, 2018

By

Nice and easy to handle. Worth the money. will definitely buy more in the future

Good

Samuel August 14, 2017

By

Good quality, and solid

GOOD QUALITY

SKM December 29, 2016

By

Very Good Quality and Worth the Money!

Weight plate

Jasper November 17, 2016

By

Fast delivery

Wrong order but great service

GUANGHUI June 30, 2016

By

The wrong item was delivered to my place but it was exchanged within three working days. Great service by Homegym!!

Fits nicely

joe March 28, 2016

By

Nice and easy to handle.. Fits easily to the bar without any hassle.. Strong rubber smell that will stay for days though..

Great buy

Reuben March 03, 2016

By

It's a great buy.affordable and very prompt delivery!

Super Quality

Ben December 02, 2015

By

Better than expected. Worth buying.

easy to handle

Elden October 29, 2015

By

good design and easy to handle but my metal ring fell off in just 2days.



A MUST HAVE!

Izzat June 27, 2015

By

It is versatile, tri-grip allows changing of weights easily. can be use for shrugs to train up those trapezius!
Delivery was within 3 days and product came in excellent condition. Outstanding Service!

Super good

yt January 22, 2015

By

I love the quality and the versatility the plates provide. Definitely worth my money! :)

Good for handling

Adam January 16, 2015

By

The tri-grip provided convenience for handling and allows for other exercises.

Good Quality Weight Plates

Jack January 15, 2015

By

The weight plates are of great quality and the Tri - Grip provides easy handling and storage.

Awesome Weight Plate

Tom December 02, 2014

By

The rubberised weight plate reduces almost all impact when it touches the ground.

The tri-grip is excellent for changing of weights too.

Good

Kee November 12, 2014

By

They are black and have left a stain on the wall.
On the 3rd day, they still smell of burnt tyre.
But it is still nice to use a pair of tri-grip because they are bigger.


Quality product!

Devana October 05, 2013

By

I love my 10kg Rubberize Tri-grip weight plate!

Best Choice for Weight Plates!

Michael Spade August 28, 2013

By

Buying weight plates with Tri-grip is worth your money as they can diversify your training regime and can be very convenient too!

For example, if you wanna do Bent Over Dumbbell Row or One Arm Dumbbell Row, you can avoid the hassle of putting in weight plates to a single dumbbell each time! Just grab these Tri-Grip Weight Plates and start lifting straight away!

very prompt & good quality products

Gerald June 02, 2012

By

Trip weight is much better handling than the normal one, can grip on the ring to do crunches. Too bad it doesn't come in 5kg.
© 2019 HOMEGYM.MY. All Rights Reserved.