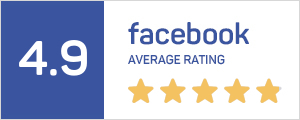 Details
---
Complement your aerobic cardio workout with the PT-159 Power Tower Fitness Station. It offers workout stations for your upper and lower body using your body weight to tone the major muscle groups. It has a reinforced tubular steel frame that extends the user weight limit up to 140kg to sculpt your abs and strengthen your chest, biceps, triceps, shoulders and many other muscle groups. Exercises that can be preferred can be performed: dips, pushups, pull-ups, chin-ups, vertical knee and leg raises.
2" thick forearm "angled" cushions for comfortable forearm, wrist and elbow support.
This station will work your quads and lower and upper core abdominals
Multiple grip capability will help you strengthen your back ,lats and biceps, through different hand positions
The Dip station will strengthen your triceps.
Handles can rotate to the back of the Fitness Station so chin ups can be performed
Utilizes foam dipped grips to help strengthen the pectoral muscles through deep pushups.
Durable powder coated tubular steel frame
Main frame is reinforced with support bar for additional user weight capacity
The main frame is angled so your back can rest on the cushion support to stabilize any body side to side movement
Step support on the main frame will help shorter users to reach chin up and pull up bars
Extended leg stabilizers with non-slip end caps
Product Specs
| | |
| --- | --- |
| Product Dimension | 114 x 86.6 x 211.4 cm |
| Product Weight | 50kg |
| Max Load | 140kg |
| Warranty | 1 year |
| Brand | Vigor |
Product Specs
| | |
| --- | --- |
| Product Dimension | 114 x 86.6 x 211.4 cm |
| Product Weight | 50kg |
| Max Load | 140kg |
| Warranty | 1 year |
| Brand | Vigor |
Questions on PT-159 Commercial Power Tower
From Mohamad Fazlan at Aug 16, 2021
Hi, may i know is this still available? Is it possible for shipping to Malaysia and how much for the delivery cost?
From Marcus at Jan 28, 2019
Hi, what is the distance between the two dip handles ?
Realtime Estimation of Average Delivery Waiting Time --- 5 working days*
*Estimation based on last 7 days statistic
For small items, they will be sent within 5 working days using external courier: Ta-Q-Bin
Big items will be scheduled to be delivered within 7 working days. We will send SMS to confirm the delivery timing 1-2 days before delivery.
Free delivery applies for Orders above $150, otherwise delivery fees will be charged accordingly.
How to earn points?
1) For order under $150, every 1 dollar spent will earn you 1 point.
2) For order above $150, every 1 dollar spent will earn you 1 point for payment by Card / Paypal, but 2 points for Cash / Cheque / Bank payment.
3) Every new customer who sign up with us will earn 30 points immediately.
4) 80 extra points for writing a product review.
*Note: Points are not availale for some products.
How long does it take for the points to be credited to my account?
After the order is completed, which is within 3 working days after delivery.
How to check my available points?
You can check them under your account page.
How to redeem my points?
Every 50 points can be used to redeem 1 dollar discount. To redeem the points, simply add an item to your cart, and from your cart, you will be able to choose how much points you want to redeem.
Does the points expire?
Yes, they will expire after 3 years.
Are there any other uses for the points?
From time to time, we will have special promotion in which you will be able to utilitise your points better. For example, you will be able to exchange some points for 20-50% off a promotion item, or exchange a free delivery coupon code. These updates will be posted in our facebook page, so do like it to receive future updates :)
I did not receive any points after my order is complete. What should I do?
Points will be logged for registered users, thus most likely guest checkout is used. If an account is created after the order is placed, we can manually credit the points to the account, simply contact us via contactus@homegym.sg and we will rectify it for you. In this case, amount of points credited will be same as order total amount.
Which products do not earn point / Why are my points void?
There are a few cases in which the points will be voided:
1) Combo / Bundle products or orders which are pre-discounted.
2) Showroom discounted order.
3) Order placed without an account with us.
4) If extra freebies are given.
5) Payment by Installment Plan
* point system are subjected to change without notice
Frequently bought together
Customers who bought this product also commonly purchased the following combination of items.
This Item: PT-159 Commercial Power Tower
1 customer reviews
Good gym companion

JT January 23, 2019

By

This is a good gym system
Available in Showroom
View this product in our showroom
© 2019 HOMEGYM.MY. All Rights Reserved.