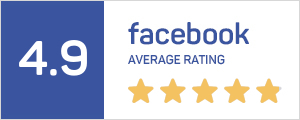 Very sturdy work bench for your bench presses. When benching, the seat remains sturdy, without unnecessary movement and vibration. Highly recommend this seat.
Light weight of bench makes it easy to transport and reposition for all kinds of excercises, good design as it is able to attatch multiple other equipment to it easily and quickly
What more do I need to say.
The make is good and it is sturdy and solid. This will enable you to have one good workout - the bench does not move around when you are working out - that being said, it is not too heavy and easy to manoeuvre, even for ladies.
One slight drawback - the legs stick out and get in the way (it is a widened U shape) - I requested to reverse it and it solves 3/4 of the problem. Reversing it does not solve the remaining 1/4 due to the fact that it will still stick out a little especially if you are using heavy dumbbells and need to use your legs to swing them up to start your presses.
Still think this is a solid bench regardless!!
Really well built and sturdy bench! Recommended purchase!
Sturdy, quiet, oozing with quality
It loses 1 star because the front leg has that angle you see on the photo where the feet point forward.

This gets in the way of your own feet on the floor when trying to support a pair of heavy dumbbells on your lap, getting ready to swing into position and start a set of dumbbell presses. I had to install mine backwards to get them out of the way.

Where I live I cannot just drop the dumbbells after completing a set (due to noise), so I swing forward again and put them on the floor in front of the bench. Again, those legs were getting in the way.
Bench enables you to set to different angles catering to your workout program! It even allows attachments like leg curl attachment and preacher curl attachment
This bench is solid and sturdy, perfectly suited for a good bench press workout.
Bench is good for workout, recommended to all.
Recently purchased this workbench which is sturdy for bench press. Would recommend this.
Write Your Own Review
Frequently bought together
Customers who bought this product also commonly purchased the following combination of items.
This Item: Premium Weight Bench
Available in Showroom
View this product in our showroom