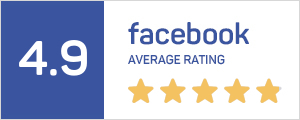 Details
Solid, compact and effective, it is strong enough for gym use, while designed to fit into any home.
The weight bench is a solid unit and provides free weight exercises to build a rock solid body! The commercial grade bench provides quick and easy seat and back pad adjustments during workouts! Combine with a power rack, smith machine or squat racks for the ultimate workout!
Product Specifications
Fully adjustable from decline to flat to incline positions -20-0-85 Degrees.

Quick and easy seat and back pad adjustment handles.

Backpad positiion lockable at flat 0 degree.

Dual rear transport wheels which allows you to easily move and roll the bench anywhere you like without having to pick up the bench completely.

Removable handle and leg pad attachment for intense decline exercises.

Oversize foam rolls with steel incaps.

Attachment option: Preacher curl and Leg curl
Product Specs
| | |
| --- | --- |
| Product Dimension | 164 x 61.5 x 93cm |
| Product Weight | 30kg |
| Max Load | 300kg |
| Assembly | Self assembly |
| Warranty | Mainframe: Lifetime, Other parts: 1 year |
| Brand | Vigor |
| Packaging | 128 x 50.5 x 25.5cm (32kg) |
Product Specs
| | |
| --- | --- |
| Product Dimension | 164 x 61.5 x 93cm |
| Product Weight | 30kg |
| Max Load | 300kg |
| Assembly | Self assembly |
| Warranty | Mainframe: Lifetime, Other parts: 1 year |
| Brand | Vigor |
| Packaging | 128 x 50.5 x 25.5cm (32kg) |
Questions on Premium Weight Bench
From Bala at Jun 6, 2021
Hi there, 1 question is the base of the cushion wood or plastic?
From Tan Gee Ming at Apr 28, 2015
May i ask if the product were to be delivered to me, does the product come in parts and i have to assemble them myself?
If you choose self assembly, it will comes in parts inside a box and you have to assemble yourself.

If you choose assembled, it will either be delivered fully assembled, or we will bring the box to your house to assemble, depending on the available space in the van on the day of delivery.
Realtime Estimation of Average Delivery Waiting Time --- 5 working days*
*Estimation based on last 7 days statistic
For small items, they will be sent within 5 working days using external courier: Ta-Q-Bin
Big items will be scheduled to be delivered within 7 working days. We will send SMS to confirm the delivery timing 1-2 days before delivery.
Free delivery applies for Orders above $150, otherwise delivery fees will be charged accordingly.
How to earn points?
1) For order under $150, every 1 dollar spent will earn you 1 point.
2) For order above $150, every 1 dollar spent will earn you 1 point for payment by Card / Paypal, but 2 points for Cash / Cheque / Bank payment.
3) Every new customer who sign up with us will earn 30 points immediately.
4) 80 extra points for writing a product review.
*Note: Points are not availale for some products.
How long does it take for the points to be credited to my account?
After the order is completed, which is within 3 working days after delivery.
How to check my available points?
You can check them under your account page.
How to redeem my points?
Every 50 points can be used to redeem 1 dollar discount. To redeem the points, simply add an item to your cart, and from your cart, you will be able to choose how much points you want to redeem.
Does the points expire?
Yes, they will expire after 3 years.
Are there any other uses for the points?
From time to time, we will have special promotion in which you will be able to utilitise your points better. For example, you will be able to exchange some points for 20-50% off a promotion item, or exchange a free delivery coupon code. These updates will be posted in our facebook page, so do like it to receive future updates :)
I did not receive any points after my order is complete. What should I do?
Points will be logged for registered users, thus most likely guest checkout is used. If an account is created after the order is placed, we can manually credit the points to the account, simply contact us via contactus@homegym.sg and we will rectify it for you. In this case, amount of points credited will be same as order total amount.
Which products do not earn point / Why are my points void?
There are a few cases in which the points will be voided:
1) Combo / Bundle products or orders which are pre-discounted.
2) Showroom discounted order.
3) Order placed without an account with us.
4) If extra freebies are given.
5) Payment by Installment Plan
* point system are subjected to change without notice
Frequently bought together
Customers who bought this product also commonly purchased the following combination of items.
This Item: Premium Weight Bench
You might also like...

54 customer reviews
Very sturdy work bench

Stan January 08, 2019

By

Very sturdy work bench for your bench presses. When benching, the seat remains sturdy, without unnecessary movement and vibration. Highly recommend this seat.

Sturdy and lightweight

Ronnie December 24, 2018

By

Light weight of bench makes it easy to transport and reposition for all kinds of excercises, good design as it is able to attatch multiple other equipment to it easily and quickly

Good, solid, sturdy bench.

Gen August 18, 2018

By

What more do I need to say.
The make is good and it is sturdy and solid. This will enable you to have one good workout - the bench does not move around when you are working out - that being said, it is not too heavy and easy to manoeuvre, even for ladies.
One slight drawback - the legs stick out and get in the way (it is a widened U shape) - I requested to reverse it and it solves 3/4 of the problem. Reversing it does not solve the remaining 1/4 due to the fact that it will still stick out a little especially if you are using heavy dumbbells and need to use your legs to swing them up to start your presses.
Still think this is a solid bench regardless!!

Amazing!

Gan June 24, 2018

By

Really well built and sturdy bench! Recommended purchase!

Bench

Rajindar November 27, 2017

By

Sturdy, quiet, oozing with quality

Good quality bench. Leg arrangement could be better.

Murilo August 24, 2017

By

It loses 1 star because the front leg has that angle you see on the photo where the feet point forward.

This gets in the way of your own feet on the floor when trying to support a pair of heavy dumbbells on your lap, getting ready to swing into position and start a set of dumbbell presses. I had to install mine backwards to get them out of the way.

Where I live I cannot just drop the dumbbells after completing a set (due to noise), so I swing forward again and put them on the floor in front of the bench. Again, those legs were getting in the way.

Good and efficient bench

ZH August 24, 2017

By

Bench enables you to set to different angles catering to your workout program! It even allows attachments like leg curl attachment and preacher curl attachment

Good workout bench

Yi August 09, 2017

By

This bench is solid and sturdy, perfectly suited for a good bench press workout.

Good product

Stanley August 01, 2017

By

Bench is good for workout, recommended to all.

Quality workbench

Daniel May 06, 2017

By

Recently purchased this workbench which is sturdy for bench press. Would recommend this.

Solid bench

A January 19, 2017

By

Bench is solid and sturdy. It is almost as though the bench sticks to the ground. Comfortable padding as well.

EXCELLENT PRODUCT, STURDY DESIGN, MAXIMUM GAINS

MAR December 09, 2016

By

THE DESIGN OF THE WORK BENCH IS EXCELLENT, STURDY DESIGN TO GET YOUR MUSCLES PUMPED UP. HIGHLY RECOMMENDED FOR HOME USAGE. VALUE FOR MONEY.

Good Quality

John December 04, 2016

By

Good quality with nice cushioning.
Felt sturdy.

Decent Exercise Bench

Marc August 20, 2016

By

So far this bench is what I am expecting, strong and durable. I would recommend this to others as well because it has a reasonable price.

GOOD BENCH

Jermyn July 04, 2016

By

Good Strong sturdy bench. You can quickly change the configuration of the bench, like the incline of the seat and back. Does not shake when you are doing presses.


Sturdy and comfy

Mick July 03, 2016

By

Took 4 days for delivery, can be improved. took few hours to assemble the bench and the add on attachments (leg extension & preacher curl) and the instruction manual is quite clear with the steps and diagrams. Pretty heavy bench so it's great with the wheels provided, very sturdy and comfy. But do need some bolt tighteners of diff sizes in order to assemble on ur own. Can assemble all by urself and a great sense of accomplishment when u r done.

Great product and service!

CG June 24, 2016

By

Bench received looks exactly as shown in the website and feels very sturdy. Delivery service is also very good and reliable. Will definitely buy from Homegym again.

Satisfied!

Seth June 14, 2016

By

Package comes in just one box.. Really Easy to Assemble.. Manage to Set it up in just 30 mins.. together with my Extension!
This bench is long and heavy but its well built and designed. Comfortable. Only thing that annoyed me was the handle to lift the bench at the bottom.. isn't snug.. kinda loose.. will figure out a DIY solution to fix that..

solid stuff

Saravanan June 06, 2016

By

This is a solid bench for heavy weight users. Although it is heavy i am sure it's going to last me for years. Really excited to start my exercise regime again with homegym products. !

Good quality

Bo May 21, 2016

By

Good quality !

Sturdy

MG May 13, 2016

By

Sturdy and good bench

Great product!

CM May 12, 2016

By

Product was delivered very quickly, and the manual provided made putting it together much easier. Note that you'll need a bolt tightener to properly tighten the bolts and screws though. After assembly, the product looks quite sturdy and as good as anything you'd find in a commercial gym. Looking forward to putting the bench to good use!

Good quality and price!

Keith May 06, 2016

By

Quality is as good as outside gym! Roller at the back is easy to move the bench around!

Fantastic Bench

Powerblock March 17, 2016

By

Delivery very fast, really easy to adjust and many angles, stable and nice bench, well recommended.

Stable & Sturdy

EK March 10, 2016

By

+ bench is sturdy and stable . easy to change the angle . comes with leg attachment which can be adjusted . wheels to allow ease of movement .

- bench slightly higher . the gap between the backrest and buttrest may be too far apart for some .

Value for money

Stepper March 01, 2016

By

Excellent and stable.

Great value, quality

David March 01, 2016

By

Looks just like the photos online. Very sturdy. The wheels at the base make it super easy to move around.

The -20 degree decline is a great feature for decline press!

Excellent piece of equipment

Kylo Ren February 27, 2016

By

Prompt delivery and great bench. Very stable and solid, definitely one of the best in the market.

Strong, reliable and great mobility

Cel February 23, 2016

By

Delivery was prompt and customer service is excellent. The bench is easy to assemble, strong, sturdy and very functional.

Solid bench

J December 11, 2015

By

Bench is great, with a durable and sturdy build. Setting it up was easy too.

Great value for money, 5/5.

Strong, Sturdy and Reliable

DPK December 02, 2015

By

It is similar to the ones used in public gyms and I am very satisfied with the purchase. It is very stable and the wheels really made it easy for mobility. Overall, a definite good buy.

Great bench

Mikkel October 27, 2015

By

This is a really sturdy and stable bench with a good cushion. Not too soft or too hard and with all the required setting, including a good decline.

Easy to set up and move around. Solid and functional.

Ong September 28, 2015

By

Delivery was quick. Item quality is good.

Easy to adjust, easy to move around.

Chua September 25, 2015

By

The bench feels really stable and it is very easy to adjust. The wheels on the back gives it a lot of mobility. Although it is a very simple feature, it is very important. Other benches that I've come across that do not have wheels are such a chore to move around that I could consider it a back day when I end up having to carry them out of the way.

Worth the investment, solid and reliable

Sev September 22, 2015

By

I purchased this chair almost 2 years ago. Having used it for quite a period of time, i would say that this bench is a good buy. 2 years on, the seat covering is still intact. All the joints are still excellent.

This bench satisfies the need for a reliable support for doing weight exercises. It is also a real plus with incline and decline.

For those who are curious if this chair is worth the investment, coming from someone who has been using it for 2 years, i would say definitely worth it.

Strong, Solid; Gets the Job Done

Ben August 01, 2015

By

The bench arrived at 7plus yesterday evening and i set it up later that night. Tools needed were a bunch of different sized spanners and a plier for gripping.

After unboxing, everything came wrapped nicely and the nuts, bolts, screws and washers all came neatly packed and well labelled for easy reference from the instruction manual. A pair of allen keys were included too.

I took my time with it (3hrs) but it was easy to assemble with clear instructions. I just enjoyed the process.

After assembly, I lifted the entire bench and was surprised at how heavy and solid it felt. It seemed sturdier and heavier than its 30kg weight specification. The way the base supports are constructed ensures the bench remains stable whether on a gym rubber flooring or on ceramic tiles. Definitely able to withstand a 300kg max load.

Used it just a while ago to do some exercises and no problems at all. The seat rests are firm and feel of very good quality. For home applications, you can't go wrong with this one. I'm overall satisfied with the product and will definitely recommend it.

Reliable

Weng Yang July 17, 2015

By

Chair is sturdy and reliable. Easily assembled with some basic tools

Solid weight bench

Hans July 04, 2015

By

Delivery is extremely fast. Sent the next day after I ordered. Quality is very good like you would find in any gym. Stable and easy to adjust incline/decline.

Good, durable and sturdy

Vince May 17, 2015

By

I have bough a few benches previously and they tend to be unstable when lying down havung the rocky feeling. but im impressed with this weight benh. Very sturdy and steady. Love it so much.

Solid and worth the money

Aden May 03, 2015

By

Got the bench today with my rack and i would say this equipment worth every dollar you paid. It really is very comfortable and stable and lastly the quality of this bench is just out of question.

Great bench!

Gymmer April 07, 2015

By

Very sturdy bench. Sits firmly to the ground with great stability. Highly recommended.

Value for money!

clevec December 25, 2014

By

This is a value for money product. Study and well made.

Value for money

Jonathan December 23, 2014

By

This is the best bench I could find for this price range. Bench is stable and comfortable. The rollers are handy too.

Excellent

JL December 18, 2014

By

Excellent bench. Easy to set up and it's very comfortable and stable.

solid as a rock

vigor December 13, 2014

By

This product is made in china but very solid.

Solid bench

Kai December 10, 2014

By

Sturdy and strong bench. Easy to move around with the handle and wheels. Adjustment of bench is also easy.

Excellent Bench!

Daniel December 06, 2014

By

Bench is very solid . Many different adjustable position that can allow me to train many different parts of my body. Is definitely a must buy. No regrets!

Newly tested

Ken December 03, 2014

By

Fairly easy to assemble, just takes a while. Like others said the build quality is excellent. I bought it to maximize the weight used especially on exercises like seated military press, and the leg guard is useful in securing you from slipping forward on the seat. Will need more time to see how well it actually is, hope this will be the best bench I would ever own.

Good option for incline, flat and decline benchpress

Hidro November 29, 2014

By

The 7 adjustment and stable support makes it a good choice for the incline, flat and decline benchpress.
The assembly is also not difficult.

Received delivery today

Luke April 05, 2014

By

I ordered online on Sunday and received my delivery on Saturday morning (less than a week). Delivery was punctual.
I opted for self-assembly, and it was quite easy to put the parts together using the instruction booklet provided. I took about an hour to assemble it. Do note that some parts are a little heavy (they are metal after all), and you need a spanner to tighten all the hex-headed screws.
Have not actually used it yet, but I think it will do just fine :)

Solid

Eug January 19, 2014

By

Ordered on tuesday, received on friday in great condition. Easy to assemble as per instruction. Solid and stable bench that you can rely on without worries. Definitely well worth the price.

Stable and Comfortable

J November 17, 2013

By

This bench is an excellent upgrade from my previous bench which was unstable and shaky. It is very stable and the cushion is thick and comfortable. You can even add extra preacher or leg attachment on it ! This bench is really cheap for what it's worth !!

Excellent

TK August 17, 2013

By

I was hesitant at first due to having bad experience with my previous bench, but when the product finally came i realized i made the right choice. Super stable, comfortable seat and easy to move around despite weighing 30kg. Like what the other say Worth Every Single Cent Of My Money.

great bench

Daryl February 19, 2013

By

its all in one, really solid, and the materials for the bench are top-notched.
although i'm a tad bit leaning towards the short side. but the placing my feet on the front legs of the bench works.

its worth every cent paid
Available in Showroom
View this product in our showroom
© 2019 HOMEGYM.MY. All Rights Reserved.