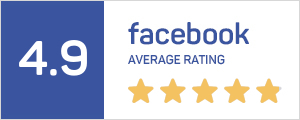 Great prices, great quality, with the colour weight identification & logo, make it more presentable & pro looks.
Recently bought additional 8 plates of Vigor 5kg Olympic weight and found them much better quality to the previous olympic weight plates. If you're a serious weight lifter, you are going to love these plates.
I have a set of Olympic bumper plates. I bought a few 2.5kg plates from this product range and they are great. I can now increase weight on my lift gradually.
I bought 20KG ones here, and the other sizes as well in the set. The metal ring inside is great. Uhh it is also indeed heavy. It's literally just a heavy object. What's there to not like?
These are good weights, affordable and built well.
After purchasing the barbell set, I reached the point of needing to add more weights. I considered second hand and cheaper alternatives online. Eventually, I decided to buy the same weight plate brand. It not only matches the rest of my plates but also gives me piece of mind that the weight is consistent. Moreover, my home gym set is just so lovely to look at with everything blending together. Vigor and Force USA are such great reasonable priced brands. I believe we get better prices here in Singapore compared to purchasing straight from the US. Thanks a lot to Homegym!
Got my 1.25kg to 20kg a pair each, these olympic weight plates are real good quality items. More than satisfied with the plate rubber coating and tri-grips. Even 1.25kgs come in tri-grip handles which is a major plus for me (unlike other brands which don't have such). Way more handy when changing plate sets.

Will definitely purchase another set soon to complete my home gym set-up.
I purchased the whole set from 1.25 to 25kg. They are much easier to carry around when you load and unload plates because of the handles to grip. The rubber itself is good quality and I'm happy with the purchase. They come slightly greased so just wipe off it off and you are good to go.
This is well coated you will love the look and feel of these plates.
Purchased 6 20KG plates and they felt great, especially the tri-grips.

A tip would be having a rag to wipe off the excess grease after your purchase.
Write Your Own Review