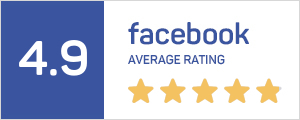 Details
Core features:
86 inch long barbell
Weight: 20kg
Max Load: 1000 lbs
Weight tolerance: +2%/-2%
Dual Knurling Marks
Comes with 2 spring collars
Product Specs
| | |
| --- | --- |
| Brand | Vigor |
| Warranty | 1 Year |
| Packaging | Carton Tube: 10 x 10 x 225cm (21kg) |
Product Specs
| | |
| --- | --- |
| Brand | Vigor |
| Warranty | 1 Year |
| Packaging | Carton Tube: 10 x 10 x 225cm (21kg) |
Questions on 2.2M Olympic Bar
From Josh at Sep 23, 2018
Hi may i know the yield strength of the steel in PSI or KSI?
From Gab at Nov 17, 2017
Can the bar ends spin? Is it a bushing mechanism?
Yes they can spin. There is bushing at each collar.
From Eugene at Jan 20, 2016
Hi, any coating on the bar to reduce rust?
It is chrome finishing.
From Shannon at Jun 8, 2015
May I know what is the barbell inner sleeves diameter?
It is 32mm.
Realtime Estimation of Average Delivery Waiting Time --- 5 working days*
*Estimation based on last 7 days statistic
For small items, they will be sent within 5 working days using external courier: Ta-Q-Bin
Big items will be scheduled to be delivered within 7 working days. We will send SMS to confirm the delivery timing 1-2 days before delivery.
Free delivery applies for Orders above $150, otherwise delivery fees will be charged accordingly.
How to earn points?
1) For order under $150, every 1 dollar spent will earn you 1 point.
2) For order above $150, every 1 dollar spent will earn you 1 point for payment by Card / Paypal, but 2 points for Cash / Cheque / Bank payment.
3) Every new customer who sign up with us will earn 30 points immediately.
4) 80 extra points for writing a product review.
*Note: Points are not availale for some products.
How long does it take for the points to be credited to my account?
After the order is completed, which is within 3 working days after delivery.
How to check my available points?
You can check them under your account page.
How to redeem my points?
Every 50 points can be used to redeem 1 dollar discount. To redeem the points, simply add an item to your cart, and from your cart, you will be able to choose how much points you want to redeem.
Does the points expire?
Yes, they will expire after 3 years.
Are there any other uses for the points?
From time to time, we will have special promotion in which you will be able to utilitise your points better. For example, you will be able to exchange some points for 20-50% off a promotion item, or exchange a free delivery coupon code. These updates will be posted in our facebook page, so do like it to receive future updates :)
I did not receive any points after my order is complete. What should I do?
Points will be logged for registered users, thus most likely guest checkout is used. If an account is created after the order is placed, we can manually credit the points to the account, simply contact us via contactus@homegym.sg and we will rectify it for you. In this case, amount of points credited will be same as order total amount.
Which products do not earn point / Why are my points void?
There are a few cases in which the points will be voided:
1) Combo / Bundle products or orders which are pre-discounted.
2) Showroom discounted order.
3) Order placed without an account with us.
4) If extra freebies are given.
5) Payment by Installment Plan
* point system are subjected to change without notice
Frequently bought together
Customers who bought this product also commonly purchased the following combination of items.
This Item: 2.2M Olympic Bar
17 customer reviews
High quality

Stronk April 16, 2019

By

Solid bar with a beautiful chrome finish.

Good bar

TL December 23, 2017

By

Good sturdy bar, fits my purposes

Good and sturdy bar

ZH August 24, 2017

By

Excellent for lifting such as bench press, dead lifts and barbell row. Awesome BAR

Impressive quality

Ethan Yap April 02, 2017

By

The rough grips cover a larger area of the bar than what most gyms use. This allows for greater choice in your grip. There are also two plastic or rubber caps on the end that do not interfere with plates, but prevent rust. It is very impressive that this bar is actually a higher quality than what you find in commercial gyms, from community centres to EnergyOne at SAFRA. I bought it as part of the Olympic weight set and I encourage you to do the same. It really is a great deal

Too long

Jason September 24, 2016

By

The bar is too long for my liking especially due to the place constrain I have in my gym area and using can be quite cumbersome. Unless you are an Olympic weightlifter that's needs to pile on many plates, go for the next shorter one.

Decent Price, Decent Quality

Rul July 27, 2016

By

Adding this on as a purchase to the olympic weights made the price very competitive. With Homegym's speedy delivery & solid customer service, this is a no-brainer deal. My only grouse is that the end caps tend to come loose especially if you use the provided barbell collars (when removing the collars).

Good quality bar

Melvin June 18, 2016

By

Proper olympic weight and bar is extremely solid. Excellent for lifting.

olympic bar

dennis May 09, 2016

By

Great, solid bar.
Was unused to the weight distribution at the beginning,
but got the hang of it after 1 day.

Feels strong & durable

Eddy May 07, 2016

By

Bought this barbell as an addition to the Olympic Weight Plates.

Barbell feels like those used in e commercial gyms outside. Strong and durable.

Gotta wipe down a few times to remove the oil on e barbell.

Good Quality

Dreamz April 11, 2016

By

+ the quality of the bar is good
+ delivery is prompt
+ service and delivery is excellent
- the caps of the bar tend to came out

Very good

Nicholas April 05, 2016

By

Great piece of equipment. Very smooth rolling on the ends, good for oly lifts.

Strong Sturdy Durable

EK March 16, 2016

By

Ordered this bar along with the Olympic weight set

+ strong and durable . the oil could easily be wiped off with rags . grip was good .

- small issue is that the cap at the ends of the bar is a little loose

EXCELLENT PRODUCT- A CLASS OF ITS OWN

GORLDEN March 15, 2016

By

FANTASTIC PROFESSIONAL FINISHING, DURABLE, AND STURDY BARBELL.
FREE SPRING COLLAR TIGHT AND DIFFICULT TO INSERT, WOULD HAVE PREFERRED OPTION TO BUY OLYMPIC COLLARS TOGETHER WITH THE BARBELL.

Best Value Bar in the SG Market

This is Han Ong February 24, 2016

By

Being very particular with Olympic bars, I've shopped a few places before settling on this version at their showroom.

Sufficient for home-use (I don't do Olympic snatching or cleaning movements), the bar stands out among the rest in the same price range.

Good finishing and sturdy for a start; as with all barbells, only the test of time will do it justice.

You wouldn't go wrong with this option if you do not perform the high-impact Olympic movements.

Great overall purchase.

Kenny. S September 04, 2015

By

Just like the one anyone use in the gym, the barbell is of great quality with the included spring collars.

Been using this bar for almost any lifts, deadlift, overhead press, jefferson squats, bicep curl, etc.

great product!

Daryn July 03, 2015

By

Have been using the bar for about 2 weeks now. great product so far! Very durable, top grade bar.

Also, I requested for an exchange of spring collars as the ones that came were a bit loose. The response was immediate and friendly! great service

Great product!

Sideburns March 23, 2015

By

This barbell exceeded expectations. For a bar under 300bux, it has good knurling and is very durable.
© 2019 HOMEGYM.MY. All Rights Reserved.