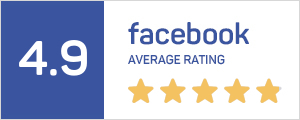 Like the black with white dots design, really was tough & heavy, step on it feel like wooden floor tiles with some cushioning effects, rubber smells was light.
The mat is of very good quality. It goes very well with my T10.
Like the white dots design. Very good quality, definitely protect the floor tile and reduce most of the noise from putting down the weights.
Great cushioning effect. I even dropped a dumbbell on it intentionally and it absorbed the impact without any bump on the floor below.
I like the black with white dots design. The quality is very good. Total I bought 9 pcs to make a 9sqm gym area for my power rack.
Slight feint smell occasionally. Very good solid mat especially needed to cover an area of 10 ft by 10ft.

Wife love the mat as it look nice in the room. (very important)
Very happy with the floor tiles, good quality, minimal smell and easy to install (all you need is a stanley knife to size the tiles to your room).

Feeling super motivated to train now!
The tiles protect the floor and condition was good.
This matt has helped me with my home gym! it is truly useful and a masterpiece!
Got these instead of the interlocking type due to the bigger size and area I need to cover. More expensive than the regular exercise floor mats but they seems heavy duty. Absorbs impact very well. Doesn't seem to depress even when I'm doing plank rows on it. if you do jumping in your routine, it should provide some noise and impact isolation for your neighbor downstairs. Virtually no unpleasant or chemical smells. Have not dropped anything on it but no rubber has come out after each workout so far. Only thing is that the tiles do slide as they don't interlock but not a whole lot. On the flip side, they'll be easier to reposition if you don't intend for it to be occupying a fixed area - they are heavy though. I think they are a must if you are doing weights at home to protect your floor. Color and design sufficiently neutral to suit most homes.
Write Your Own Review
Frequently bought together
Customers who bought this product also commonly purchased the following combination of items.
This Item: Neoflex™ Premium Gym Tiles
Available in Showroom
View this product in our showroom