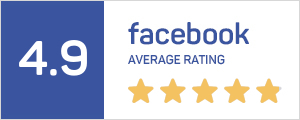 Details
These 15 mm x 1m x 1m rubber tiles are easily installed and are a cost effective choice for a very tough, sound deadening, anti-vibration and comfortable tile surface is preferred. For an indoor setting, you can loose lay them or bond them down using the 4 x Stikibak tabs provided on the back. These tiles are used for the official competition floor of some of Europe's largest CrossFit events like The German Throwdown.
Specs:
| | | |
| --- | --- | --- |
| Property | Standard | Result |
| Thickness | | 15 mm |
| Dimensions | | 1010 mm x 1010 mm |
| Weight | | 15.0 kgs |
| Shore Hardness A | | 60º |
| Resilience | ASTM D 2240 | 40% |
| Tear Strength Top Layer | ASTM D 624 | 1.55 MPa (± 225 psi) |
| Tear Strength Base layer | ASTM D 624 | 0.70 MPa (± 101 psi) |
| Taber Abrasion | ASTM C 504 | 0.66 gr |
| Remaining Indentation | DIN 53960 | 0.05 mm |
| Flammability | EN 13501-1 | Class Cfl-s1 |
| | ASTM E648 | Class I [4.4 kW/m2] |
| Coefficient of Friction | ASTM D 2047-97 | Dry: 1.03 Wet: 0.97 |
Product Specs
Questions on Neoflex™ Premium Gym Tiles
From Nik at Mar 13, 2016
These mats/ tiles good for heavy deadlifts? If not what can you recommend me? Other than a platform.
For deadlift you can combine these 2 mats:
http://homegym.sg/versafit-rubber-flooring-tile-1m-x-1m-x-15mm.html
http://homegym.sg/20mm-commercial-eva-flooring-reversible.html

Rubber mat as base, and eva mat as shock absorption layout.
Realtime Estimation of Average Delivery Waiting Time --- 5 working days*
*Estimation based on last 7 days statistic
For small items, they will be sent within 5 working days using external courier: Ta-Q-Bin
Big items will be scheduled to be delivered within 7 working days. We will send SMS to confirm the delivery timing 1-2 days before delivery.
Free delivery applies for Orders above $150, otherwise delivery fees will be charged accordingly.
How to earn points?
1) For order under $150, every 1 dollar spent will earn you 1 point.
2) For order above $150, every 1 dollar spent will earn you 1 point for payment by Card / Paypal, but 2 points for Cash / Cheque / Bank payment.
3) Every new customer who sign up with us will earn 30 points immediately.
4) 80 extra points for writing a product review.
*Note: Points are not availale for some products.
How long does it take for the points to be credited to my account?
After the order is completed, which is within 3 working days after delivery.
How to check my available points?
You can check them under your account page.
How to redeem my points?
Every 50 points can be used to redeem 1 dollar discount. To redeem the points, simply add an item to your cart, and from your cart, you will be able to choose how much points you want to redeem.
Does the points expire?
Yes, they will expire after 3 years.
Are there any other uses for the points?
From time to time, we will have special promotion in which you will be able to utilitise your points better. For example, you will be able to exchange some points for 20-50% off a promotion item, or exchange a free delivery coupon code. These updates will be posted in our facebook page, so do like it to receive future updates :)
I did not receive any points after my order is complete. What should I do?
Points will be logged for registered users, thus most likely guest checkout is used. If an account is created after the order is placed, we can manually credit the points to the account, simply contact us via contactus@homegym.sg and we will rectify it for you. In this case, amount of points credited will be same as order total amount.
Which products do not earn point / Why are my points void?
There are a few cases in which the points will be voided:
1) Combo / Bundle products or orders which are pre-discounted.
2) Showroom discounted order.
3) Order placed without an account with us.
4) If extra freebies are given.
5) Payment by Installment Plan
* point system are subjected to change without notice
Frequently bought together
Customers who bought this product also commonly purchased the following combination of items.
This Item: Neoflex™ Premium Gym Tiles
14 customer reviews
Commercial grade quality

Vincent January 07, 2019

By

Like the black with white dots design, really was tough & heavy, step on it feel like wooden floor tiles with some cushioning effects, rubber smells was light.

Durable and looks great with my Nordictrack T10

Kevin December 22, 2018

By

The mat is of very good quality. It goes very well with my T10.

Great product

Bryan December 08, 2018

By

Like the white dots design. Very good quality, definitely protect the floor tile and reduce most of the noise from putting down the weights.

Commercial Gym Quality.

John December 01, 2018

By

Great cushioning effect. I even dropped a dumbbell on it intentionally and it absorbed the impact without any bump on the floor below.

Very good quality

Andy July 10, 2018

By

I like the black with white dots design. The quality is very good. Total I bought 9 pcs to make a 9sqm gym area for my power rack.

Good mats

william June 19, 2018

By

Slight feint smell occasionally. Very good solid mat especially needed to cover an area of 10 ft by 10ft.

Wife love the mat as it look nice in the room. (very important)

Quality Floor TIles

Hammer February 12, 2018

By

Very happy with the floor tiles, good quality, minimal smell and easy to install (all you need is a stanley knife to size the tiles to your room).

Feeling super motivated to train now!

Hard and protect the floor

Ivan January 13, 2018

By

The tiles protect the floor and condition was good.

MASTERPIECE

BEN January 11, 2018

By

This matt has helped me with my home gym! it is truly useful and a masterpiece!

You should get them!

SP December 20, 2017

By

Got these instead of the interlocking type due to the bigger size and area I need to cover. More expensive than the regular exercise floor mats but they seems heavy duty. Absorbs impact very well. Doesn't seem to depress even when I'm doing plank rows on it. if you do jumping in your routine, it should provide some noise and impact isolation for your neighbor downstairs. Virtually no unpleasant or chemical smells. Have not dropped anything on it but no rubber has come out after each workout so far. Only thing is that the tiles do slide as they don't interlock but not a whole lot. On the flip side, they'll be easier to reposition if you don't intend for it to be occupying a fixed area - they are heavy though. I think they are a must if you are doing weights at home to protect your floor. Color and design sufficiently neutral to suit most homes.

Nice heavy mat

letchu22 April 29, 2017

By

Mat's nice and heavy. Noise levels has reduced significantly. Feels steady to stand on too.

High quality mat for a home gym

Samuel April 15, 2017

By

It serves its purpose extremely well for my home setup, and I can foresee how it'll work equally well in a commercial environment. Absorbs impact well and very little to no black rubber bits that come off.

Must have for heavy weights!

Ian October 11, 2016

By

Heavy mat! Very tough. Perfect for protecting your floors. MUST HAVE FOR HEAVY WEIGHTS!

The Best Gym Mat!!!

Daniel December 24, 2015

By

Tough and durable gym mat. Excellent for home gym to protect flooring. Great impact absorbing and can withstand heavy gym equipment. Highly Recommend!
Available in Showroom
View this product in our showroom
© 2019 HOMEGYM.MY. All Rights Reserved.