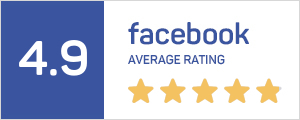 Details
---
THE ULTIMATE IN GYM EQUIPMENT!
The Monster Fitness G6 has everything you need in gym equipment. The G6 is one of a kind and the future of elite gym training. Never before has there been another piece of gym equipment which can be used in as many ways as the Monster Fitness G6 within the one piece of floor space.
When you own the Monster Fitness G6 you will have all of the following pieces of gym equipment in one versatile unit using such a small amount of space:
COMMERCIAL FUNCTIONAL TRAINER

CHIN UP BAR

ATTACHMENT STORAGE HOLDERS

WEIGHT PLATE STORAGE HOLDERS

BAR STORAGE HOLDERS
The Monster Fitness G6 also has band pegs holes to give you all the extra assistance or resistance to take your training to the next level.
The Functional Trainer component includes 2 x 100kg weight stacks with Commercial Grade aircraft cable, quick and easy pop pin positioning adjustment and compatible with a huge range of attachments for almost any exercise you require.

The Power Rack component includes commercial grade J-Hooks and Safeties which can be adjusted to any height position you need.

The Smith Machine component is angled for natural body movement to provide a STRONG and SAFE workout. Re-rack your Smith bar with ease into any height position you need.

The Band Pegs positions are available all along the bottom even in the most front of the unit so you can use bands with your Bench Press, Squats, Lunges, Deadlifts, Shoulder Press, Rows, Chin Ups, Press Ups, Rotator cuff exercises, Bicep curls, Tricep extensions AND MORE!...

No need to have a messy exercise area or purchase storage holders for your extra equipment. Store your Weight Plates, Bars and Attachments on the Monster Fitness G6.
Other features include:
25mm self-aligning linear bearing
60 rockwell hardened shafts
Laser etched number indicators for adjustments
Commercial aircraft strength cables (1,000kg!!)
Stainless Steel grade 304 smith machine safety pins
Hardened chrome finish on major sliding parts
Commercial grade nylon weight holders should look the same even after years of wear unlike chromed holders that flake due to constant wear and tear of loading weights
8mm super strong, Stainless Steel carabiners for attachments to cables
Solid 30mm knurled smith machine bar with sealed bearings x 2 (each end for smooth movement)
2 x 100kg weight stacks with indicators. Each = 5kg.
Full commercial grade pulleys. 11.5cm with sealed bearings for a smooth and quiet motion
Nylon protection on J-Hooks and Safeties
Whether you are a body builder, sporting athlete, personal trainer or just working out at home, the Monster Fitness G6 is the COMPLETE training solution.
Bench and weights sold separately.
Product Specs
| | |
| --- | --- |
| Product Dimension | L= 1603 (mm) W= 2174 (mm) H= 2293 (mm) |
| Warranty | Mainframe: Lifetime, Other parts: 1 year |
| Brand | Monster Fitness |
Product Specs
| | |
| --- | --- |
| Product Dimension | L= 1603 (mm) W= 2174 (mm) H= 2293 (mm) |
| Warranty | Mainframe: Lifetime, Other parts: 1 year |
| Brand | Monster Fitness |
Questions on MONSTER G6 Hybrid Functional Training System
Realtime Estimation of Average Delivery Waiting Time --- 5 working days*
*Estimation based on last 7 days statistic
For small items, they will be sent within 5 working days using external courier: Ta-Q-Bin
Big items will be scheduled to be delivered within 7 working days. We will send SMS to confirm the delivery timing 1-2 days before delivery.
Free delivery applies for Orders above $150, otherwise delivery fees will be charged accordingly.
How to earn points?
1) For order under $150, every 1 dollar spent will earn you 1 point.
2) For order above $150, every 1 dollar spent will earn you 1 point for payment by Card / Paypal, but 2 points for Cash / Cheque / Bank payment.
3) Every new customer who sign up with us will earn 30 points immediately.
4) 80 extra points for writing a product review.
*Note: Points are not availale for some products.
How long does it take for the points to be credited to my account?
After the order is completed, which is within 3 working days after delivery.
How to check my available points?
You can check them under your account page.
How to redeem my points?
Every 50 points can be used to redeem 1 dollar discount. To redeem the points, simply add an item to your cart, and from your cart, you will be able to choose how much points you want to redeem.
Does the points expire?
Yes, they will expire after 3 years.
Are there any other uses for the points?
From time to time, we will have special promotion in which you will be able to utilitise your points better. For example, you will be able to exchange some points for 20-50% off a promotion item, or exchange a free delivery coupon code. These updates will be posted in our facebook page, so do like it to receive future updates :)
I did not receive any points after my order is complete. What should I do?
Points will be logged for registered users, thus most likely guest checkout is used. If an account is created after the order is placed, we can manually credit the points to the account, simply contact us via contactus@homegym.sg and we will rectify it for you. In this case, amount of points credited will be same as order total amount.
Which products do not earn point / Why are my points void?
There are a few cases in which the points will be voided:
1) Combo / Bundle products or orders which are pre-discounted.
2) Showroom discounted order.
3) Order placed without an account with us.
4) If extra freebies are given.
5) Payment by Installment Plan
* point system are subjected to change without notice
Be the first to review this product
© 2019 HOMEGYM.MY. All Rights Reserved.