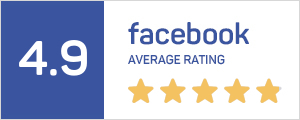 The cable tower attachment works great with the super bench and weight set. Solid build and quiet pulleys...
Best multifunction utility bench, I purchased a combo of chin up bar, dip bar & situp crunch attachment. Every thing is so well made, so glad I went with iron master.
Totally impressed, highly recommended.
Well designed bench, easy to assemble,
easy to use, many variations with the optional attachments. Good sturdy bench.
Awesome bench I would say.. Very firm and compact bench.. Bought with the dip attachement.. Did dips with no wobbling and stuff.. Comfort of bench is just nice not hard and not too soft.. Recommended to buy it with the rollers for easy movement...
Top notch bench!
The quality design sturdiness and functionality. Best bench I ever purchased. Especially the Chin up bar attachment is far more stable than I thought.
Super cool bench indeed!
Very well built bench and very versatile with add on accessories.
The chin up attachment is probably the most brilliant feature of this product. It can also be used with a leg attachment for sit ups. Recommended to buy the wheel attachment, it will save u a lot of trouble if you are going to move it around.
Very highly recommended pc of equipment,
I bought this for my home gym.
Self assembly and set up was straight forward.
The construction and quality of materials is high quality.
When I use the bench, it feels very stable and comfortable.
The best part is the large option of add on equipment to make the range of workouts you can do even more versatile.
I highly recommend it.

Although the price of the bench is on a higher side as compared to it competitors, it a well engineered bench with quick and easy adjustments and plenty of accessories that you can add on for your workout. Value for your money spent.
The bench is sturdy and comfortable. Easy to install and you need 2 wrenches that's all.

I did not realize there is a add on wheel kit so it is like a final workout trying to carry the bench to a corner after i complete my exercises.

Looking forward to purchase the pull up attachment after i move to my new place and then slowly add more accessories when i need them along the way.


Was easy to set up. Took less than 20 minutes. Have a wrench in hand. Really steady and looks good.
Write Your Own Review
Frequently bought together
Customers who bought this product also commonly purchased the following combination of items.
This Item: Ironmaster Super Bench