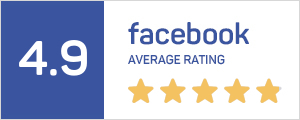 Details
---
Why is this machine the best for your home gym:
Most compact with most features, which include smith, lat pulldown, low row, cables exercise, weight storage
Even for users who prefer free weights, there is add on option for bar and safety catches which makes the machine similar to a half rack
In addition to second point, the smith machine part can be used for exercises such as calf raise.
The Ironmaster IM2000 self-spotting system is our latest generation design with over 25 years of proven performance. The Ironmaster lifting bar is non-binding and friction free no matter how much weight you want to use. The exclusive plastic on plastic sliding system is quiet and only requires clean to the touch silicone spray lubricant. The action is truly amazing! This machine is the ultimate personal training center that is compact, offers an unlimited variety of exercise to work every muscle group and does it all in complete safety. Thousands of our customers will testify - Ironmaster is the best you can get.
Features
Patented Self-Spotting Lifting Bar System Has Lockout holes 1.7" apart so you never get stuck when working out alone. You can push yourself to the limit for maximum muscle building.
Super heavy duty Structural steel frame for the ultimate in strength and stability. 1,000 lb load capacity!
Secondary safety stops And heavy duty springs provide a backup when the lifting bar is not under hand control.
Better than any smith machine With no binding due to our patented slide rail and bushing system. Ergonomic lifting bar locks out forwards instead of backwards for a much faster and more natural movement. The light weight lifting bar needs no complex counterweight system.
Incredible space saving design Full size, for the serious weight lifter. Takes up much less room than a cage, Smith, or leverage machine.

Base model includes the following standard equipment: Main frame, lifting bar with Olympic adapters, standard plate holders, lat pull bar, upper and lower pulley/cable system. Super Bench and attachments sold separately or in packages. Dimensions are 48" wide x 48" deep, x 84.5" high. We recommend about 7 feet wide x 5-6 feet deep for use and minimum of 87" ceiling height. The lifting bar is 73" Wide and weighs 36 lbs with the included Olympic Sleeve Adapters and 32 lbs without them. This unit is very space efficient! Weight Capacity for the lifting bar is 1000 lbs and the cable system is rated for 350 lbs.
NOTE: FOR BETTER PERFORMANCE AND QUALITY, THE SLIDE RAILS ARE NOW FINISHED IN GLOSS BLACK INSTEAD OF CHROME/CLEAR.
Product Specs
| | |
| --- | --- |
| Product Dimension | 74"W x 48"D x 84.5"H |
| Max Load | 1000 lb load capacity (cable system 350 lbs) |
| Warranty | Mainframe: Lifetime, Other parts: 1 Year |
| Brand | Ironmaster |
Product Specs
| | |
| --- | --- |
| Product Dimension | 74"W x 48"D x 84.5"H |
| Max Load | 1000 lb load capacity (cable system 350 lbs) |
| Warranty | Mainframe: Lifetime, Other parts: 1 Year |
| Brand | Ironmaster |
Questions on Ironmaster IM2000 Self Spotting System
From Fraser at May 22, 2015
Hi,
I understand that weight plates aren't included in the basic package for the IM2000 Do you offer packages which include weight sets and bench?
Thanks
Fraser
Yes you can let us know the items you are interested in getting and we will quote accordingly.
Realtime Estimation of Average Delivery Waiting Time --- 5 working days*
*Estimation based on last 7 days statistic
For small items, they will be sent within 5 working days using external courier: Ta-Q-Bin
Big items will be scheduled to be delivered within 7 working days. We will send SMS to confirm the delivery timing 1-2 days before delivery.
Free delivery applies for Orders above $150, otherwise delivery fees will be charged accordingly.
How to earn points?
1) For order under $150, every 1 dollar spent will earn you 1 point.
2) For order above $150, every 1 dollar spent will earn you 1 point for payment by Card / Paypal, but 2 points for Cash / Cheque / Bank payment.
3) Every new customer who sign up with us will earn 30 points immediately.
4) 80 extra points for writing a product review.
*Note: Points are not availale for some products.
How long does it take for the points to be credited to my account?
After the order is completed, which is within 3 working days after delivery.
How to check my available points?
You can check them under your account page.
How to redeem my points?
Every 50 points can be used to redeem 1 dollar discount. To redeem the points, simply add an item to your cart, and from your cart, you will be able to choose how much points you want to redeem.
Does the points expire?
Yes, they will expire after 3 years.
Are there any other uses for the points?
From time to time, we will have special promotion in which you will be able to utilitise your points better. For example, you will be able to exchange some points for 20-50% off a promotion item, or exchange a free delivery coupon code. These updates will be posted in our facebook page, so do like it to receive future updates :)
I did not receive any points after my order is complete. What should I do?
Points will be logged for registered users, thus most likely guest checkout is used. If an account is created after the order is placed, we can manually credit the points to the account, simply contact us via contactus@homegym.sg and we will rectify it for you. In this case, amount of points credited will be same as order total amount.
Which products do not earn point / Why are my points void?
There are a few cases in which the points will be voided:
1) Combo / Bundle products or orders which are pre-discounted.
2) Showroom discounted order.
3) Order placed without an account with us.
4) If extra freebies are given.
5) Payment by Installment Plan
* point system are subjected to change without notice
Frequently bought together
Customers who bought this product also commonly purchased the following combination of items.
This Item: Ironmaster IM2000 Self Spotting System
1 customer reviews
My Ironmaster im2000 review

Kelvin April 02, 2017

By

I searched around for the internet for a home gym, preferably one with a smith rack with the locking system, so I can do exercises without having to worry about when taking plates off on one side, the other side will tilt like other types of racks, this ironmaster im2000 caught my eye, it arrived about a month of waiting and I am very satisfied.
© 2019 HOMEGYM.MY. All Rights Reserved.