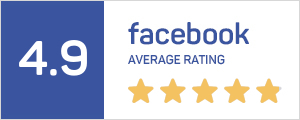 Details
---
The Infinity Rack Series is a highly configurable system whereby you can start with a basic rack and have the ability to add on a growing list of attachments to form a more personal rack to suit your needs. Some of its great features are its small footprint, high load capacity, small hole spacing, weights/bar storage, chin up/dips bar, and this list will not stop growing.
Rack comes with additional mounting holes for different ways of assembly which can be customize by the user.
01 HEAVY DUTY FRAME
Using 75 x 75cm thick upright, with 11 gauge steel, this rack is heavier and stronger than most other racks in the market. Powder coating provides a premium finishing touch.
02 45MM SPACING BETWEEN ADJUSTMENT HOLES
Small hole spacing ensures better positioning of barbell starting height and safety height. This result in a good range of motion for exercises.
03 HOLE NUMBERING
Different exercises require different height for the barbell. Numbered holes provide a convenient way of identifying the position for various exercises.
04 RUBBER FEET
Rubber paddings are added to the base of the rack to provide additional friction, as well as protection to the floor.
05 NYLON PADDINGS
Nylon protectors are added to the top of J hooks and safety bars to protect from damage against barbell knurling. This also acts as a barrier to avoid direct metal to metal contact.
06 INNER RUBBER SPACER FOR J HOOKS AND SAFETY BARS
This feature, which is missing in many other racks in the market, provide a tighter fit for the J hooks and safety bars while ensuring that they do not damage the main frame when doing adjustment.
07 SAFETY PIN FOR J HOOKS AND SAFETY BARS
Although by default the J hooks and safety bars have incorporated gravity lock design, this optional secondary add-on ensures 100% that the adjustment parts will not drop out or be tilted during a heavy workout.
08 SMALL FOOTPRINT
With a 122 x 123cm base footprint, this is one of the smallest in the market that provides the same stability, strength and features that are comparable to that of many bigger models.
09 STORAGE FOR BARBELL AND WEIGHT PLATES
Keep the area neat and tidy with these storage options, which can be installed in different parts of the rack depending on user preference.
10 ADJUSTABLE HEIGHT FOR CHIN UP BAR
The chin up bar can be fixed at 3 different height that best suit the user - 201cm, 210cm, 219cm
Features:
75 x 75mm uprights
Gauge 11 Steel Frame
Chin up bar adjustable at 198cm or 216cm from ground
Bar holder
4 pairs of weight holders
Hole spacing: 45mm
Max load: 400kg
Safety bar length: 510mm
Nylon protectors on the j-hooks to secure and protect your barbell
Hole numbering
Rubber feet to provide friction and protect flooring
Accept a growing list of attachments including: Dip horn
* Weights and barbell not included.
Product Specs
Product Dimension
165.3 x 132.6 x 227cm (width x depth x height)
Product Weight
130kg
Max Load
400kg
Warranty
Mainframe: Lifetime, Other parts: 1 year
Packaging
SML-A: 153 x 28.5 x 15cm (35.3kg)
SML-B: 191 x 28.5 x 10.5cm (29.5kg)
SML-C: 231.5 x 42x 10.5cm (41.6kg)
SML-D: 53 x 30 x 12cm (11.6kg)
SML-F: 32 x 28 x 26.5cm (9kg)
SML-H: 74 x 36 x 17cm (13.6kg)
Brand
Vigor
Product Specs
Product Dimension
165.3 x 132.6 x 227cm (width x depth x height)
Product Weight
130kg
Max Load
400kg
Warranty
Mainframe: Lifetime, Other parts: 1 year
Packaging
SML-A: 153 x 28.5 x 15cm (35.3kg)
SML-B: 191 x 28.5 x 10.5cm (29.5kg)
SML-C: 231.5 x 42x 10.5cm (41.6kg)
SML-D: 53 x 30 x 12cm (11.6kg)
SML-F: 32 x 28 x 26.5cm (9kg)
SML-H: 74 x 36 x 17cm (13.6kg)
Brand
Vigor
Questions on Infinity Series - Half Rack
Realtime Estimation of Average Delivery Waiting Time --- 5 working days*
*Estimation based on last 7 days statistic
For small items, they will be sent within 5 working days using external courier: Ta-Q-Bin
Big items will be scheduled to be delivered within 7 working days. We will send SMS to confirm the delivery timing 1-2 days before delivery.
Free delivery applies for Orders above $150, otherwise delivery fees will be charged accordingly.
How to earn points?
1) For order under $150, every 1 dollar spent will earn you 1 point.
2) For order above $150, every 1 dollar spent will earn you 1 point for payment by Card / Paypal, but 2 points for Cash / Cheque / Bank payment.
3) Every new customer who sign up with us will earn 30 points immediately.
4) 80 extra points for writing a product review.
*Note: Points are not availale for some products.
How long does it take for the points to be credited to my account?
After the order is completed, which is within 3 working days after delivery.
How to check my available points?
You can check them under your account page.
How to redeem my points?
Every 50 points can be used to redeem 1 dollar discount. To redeem the points, simply add an item to your cart, and from your cart, you will be able to choose how much points you want to redeem.
Does the points expire?
Yes, they will expire after 3 years.
Are there any other uses for the points?
From time to time, we will have special promotion in which you will be able to utilitise your points better. For example, you will be able to exchange some points for 20-50% off a promotion item, or exchange a free delivery coupon code. These updates will be posted in our facebook page, so do like it to receive future updates :)
I did not receive any points after my order is complete. What should I do?
Points will be logged for registered users, thus most likely guest checkout is used. If an account is created after the order is placed, we can manually credit the points to the account, simply contact us via contactus@homegym.sg and we will rectify it for you. In this case, amount of points credited will be same as order total amount.
Which products do not earn point / Why are my points void?
There are a few cases in which the points will be voided:
1) Combo / Bundle products or orders which are pre-discounted.
2) Showroom discounted order.
3) Order placed without an account with us.
4) If extra freebies are given.
5) Payment by Installment Plan
* point system are subjected to change without notice
Frequently bought together
Customers who bought this product also commonly purchased the following combination of items.
This Item: Infinity Series - Half Rack
3 customer reviews
Heavy Duty High Quality

Hammer February 12, 2018

By

I'm very happy with this product, I now have no excuses not to train at home!

The product is heavy duty and very stable which inspires confidence, and is versatile enough to be used for shoulders, chest and legs and back. My routine now revolves around this frame, I don't need anything else.

I'd definitely recommend buying this product if you can't find the time to visit a gym after work but enjoying lifting free weights.

I also paid for the assembly, the service was great and the guy installing the frame were very accomodating to changes I suggested (the set up e.g. chin height bar is configurable, there were no issues when i asked for the bar to be removed).

Great product, perfect even, but terrible instructions

Ethan Yap May 05, 2017

By

It fits my needs exactly and is very affordable compared to similar products, even if the sale ends. It's very sturdy, all welds are clean, paint is completely intact, and the whole thing has a premium feel about it. I'm 1.9m tall and I can't do OHP in a full power rack, and this solves that problem. This is something you may want to consider if you're very tall. I don't think t he pull up bar is too thick at all. It's the same thickness as an Olympic bar, if not very slightly thinner.

However, the instructions are absolutely terrible. Follow the video. It is not in order ABCDFH. In fact, they break A up and spread its steps throughout the process. Notice they didn't use the small rectangular plates in SML-A. These are actually for a different product. Also, they are not doing it in the order ABCDFH. C is done before B so that the pull up bar (not in frame) hold the left and right sides together because that cross bar at the bottom is not attached yet. Those little diagonal supports are in Carton D, if I'm not wrong.

As with any assembly, do not overtighten. It can bend the metal. But be especially careful of the bolt at the very top of the shorter vertical posts. Weld are the weak points in any structure and this bolt is very close to one. Overtightening is usually a minor issue, but here it could cause a break.

The four vertical posts are NOT symmetrical. Look at the sides. One side has small holes and the other has large holes. Large holes face outwards, always. I installed my large holes on the taller posts facing inwards in case I wanted to add steps for my shorter friends to do pull ups. The plate holders are 1" with adapters to hold 2" Olympic plates. They are not held on by air pressure or glue. There is a tiny screw on the adapter, not shown in any instructions. Tighten this with a small hex key, smaller than the Allen keys provided, until the adapter stays on securely. Eight holders are provided, as in the picture, though the video shows 10 in use.

Many parts are partially preassembled. For example, the rubber feet are already attached, as are the nylon pads. These are shown in the exploded views. Do not panic that they're not in the box, they're just part of another part.

If you have any problem, this site seems to have legendary customer service, in my limited experience.

Good product

nickname November 21, 2016

By

The rack is great, only drawback is that the pull-up bar is too thick
© 2019 HOMEGYM.MY. All Rights Reserved.