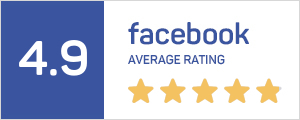 Frequently bought together
Customers who bought this product also commonly purchased the following combination of items.
This Item: Horizon Fitness Mat
9 customer reviews
Great Mat

Soph April 15, 2019

By

Mat is exactly as described. Good width and size. Fits perfectly under my treadmill without being too big or too small, so blends into the room well.

Very good.

Loh December 22, 2018

By

Very good service and product.

Good one

Thant March 21, 2018

By

Large mat, cover well for my machine.
Like it

Good quality

Charles Wong August 16, 2017

By

The mat is good and really help to absorb the noise. I had a treadmill on it and it really help to cushion off some noise and and vibration from the treadmill!

Good mat

Kyle Lim March 01, 2017

By

Helps to prevent scratches to protect the flooring from treadmill usage.

Good product

Chef September 23, 2016

By

Very good in absorbing shock. I accidentally dropped a weight plate in the middle of night and I am glad it dropped on the mat. No obvious sound was noticed.

Good quality mat

Teo September 13, 2016

By

It helps to reduce the noise and protect the flooring.

Good quality mat

W July 27, 2016

By

I was surprised that the mat is so light. The material is good. I place my 28 kg bike trainer on it to eliminate vibration noise. Delivery arrived within a. Week.

Practical Product

Maverick97 April 03, 2015

By

I'm glad I came across this product. A good and proper way to protect my floors while using my treadmill. Would recommend everyone to invest in this, if you are planning on buying any heavy gym equipment.
© 2019 HOMEGYM.MY. All Rights Reserved.