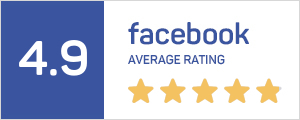 The staff at homegym was very helpful in explaining the various gym racks and stations, as well as informing me the required dimensions. That allowed me to come to the conclusion that this VersaRack XL is the best option for my needs.

I managed to assemble the rack myself in 4 hours, and the rack is of good quality. Do get the olympic barbell and weight set + a sturdy bench to go with it.
A MUST HAVE POWER RACK IF YOU WANT TO HAVE A GYM AT HOME!
Rack is stable as it can support heavy weights
First, it values for money and also space saving as it can be kept after your workout.
Weight trees are also attached to put on your weight, tested out with bench press and dead lift!
Overall its a awesome power rack and highly recommended for people who wishes to have a gym at home!
I bought one of these about 10 months ago and workout 6 days a week with it. I have it in my garage and I smash it with weights and it doesn't look like it'll ever let me down. have loaded 180kg for squats and this rack handles it with no issues. I wouldn't hesitate if your considering it. Having it fold away is an awesome bonus
Have been using this for around a month, sturdy rack. Ive not folded it at all but left it open. Really enjoy the pulley system it has which allows me to do even more exercises with the rack itself. I have not found a reason to go to the gym with the rack now. A peeve I have is that the surface J hooks keep getting rubbed against the knurling of the barbell which causes it to wear out. Will be getting something to paste over the areas of the J hooks which are exposed to the barbell. The barbell I am using here is the 1.8m Olympic barbell.
Had this since Wednesday and manage to try it out this morning. The one and only equipment you need if you have space constrain. Very functional and yet effective. Comes with lots of attachments for different exercises.
Have had my power rack 3 weeks now and super happy with it. Very well thought out design and attention has been paid to lots of little things, such as spacings, hinges, etc. I assembled it myself and was impressed by the quality of the nuts and bolts included, as they are good hardened pieces.

It feels quite solid when I'm doing pull ups and I've no concerns about the stability.

I also bought:
- premium weight bench (http://homegym.sg/premium-weight-bench.html)
- standard 180cm barbell
- ez bar
- 16 inch dbells
- plates: 4 x 1.25, 4 x 2.5, 8 x 5, 2 x 10, 2 x 15
- floor mats, 2m x 2m

This combination of plates seems to work very well across bbell, ezbar and dbells.

There's just such a wide variety of exercises that can be done with this rack and the extras I bought.

Most importantly, I don't feel like I'm compromising on routines or movements, because I seem to be able to get the full range of movement I need when performing exercises.

wrote this review after using it for 3 weeks, 3 to 4 times a week. this is an excellent value for money and space.

you can hang the wiehgt plate s at the side of the rack and the lat pull down allow you to use non olympic weight.

after 3 weeks , there are very minor scratches at the area where i put in the the landmine attachement.

they included 2 bottles of paint to touch up scratches

its a good thing i use homegym assembly service as they took nearly 2 hourlys to carefuly assemble the whole thing, if i were to do it my self i would have taken at least one whole day.
DELIVERY -
overall positive. polite. 3 packages weighing less than 50kg each.
they didn't just dump at my doorstep since i opted for self assembly.

ASSEMBLY ADVICE -
follow the 6 illustrated steps. 2 spanners or a ratchet combo + hammer (just in case of dings for the screw inserts)
do-able alone in just 3 hrs if focused. 2 hrs if you have an extra hand and patience to follow the manual.
do not over tighten with allen key when fastening the leg stack for weights or it will crack. (yes one of mine did)

RUST -
2 months old used 3 times a week. i have no A/C or fan so it does get humid.
no rust clearly seen on "bare metal" safety bar yet.
use dry rag wipe and then spray WD-40 and wipe again, it takes only a minute.
advisable to get silicone lube spray for the lat's chrome bar.

After thorough comparisons among power racks available in SG, I settled for this. It is indeed suitable for HDB flats. I stay in a 3NG and placed the rack in the living room, near the window, that is adjacent to the door. We do not have a couch, so it is fine to have the rack. Its being foldable provides more space near the doorway. The Versabench is the perfect match. I tried hanging it on the versarack and definitely, they are space savers.

My only concern is the rusting, specially on the safety bars. I thought they were stainless steel. Any suggestions how I can keep the rust off?
Write Your Own Review
Frequently bought together
Customers who bought this product also commonly purchased the following combination of items.
This Item: F-VR Force USA - VersaRack XL - Folding Power Rack
Available in Showroom
View this product in our showroom