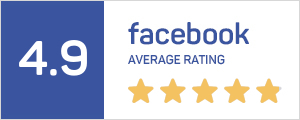 Details
---
A detailed review by Garage Gym Reviews:http://www.garagegymreviews.com/force-usa-myrack-in-depth-review/
THE WORLD'S FIRST FULLY CUSTOMIZABLE POWER RACK SYSTEM
You want Modular, Versatile, and Safe? Meet the Force USA MyRack Customizable Power Rack System!
THE MYRACK IS IDEAL FOR WHEN:
Your workout space is limited

You have lower ceiling height

You want a customizable rack

You want an all-in-one solution

You want the ultimate home gym
Why settle for an off-the-shelf power rack when you can have one that's custom built just for you?
The Force USA MyRack is the most versatile power rack ever designed and can either be used freestanding* or when bolted-in to the floor to perform squats, bench presses, overhead presses, deadlifts, and more.
Whether you train weightlifting, powerlifting, Crossfit®, Olympic lifting, calisthenics, gymnasticsor just want to build muscle or burn fat, the MyRack is 100% customizable so you can take your workout to the next level.
Start with the bulletproof MyRack base unit forged with precision welded, laser cut 12 gauge steel.
The MyRack features westside spacing with 54 different numbered adjustment points to perfectly position any size user for bench press, squats and more. The lower bench level heights have 1-inch spacing while the squat height levels have 2-inch spacing.
100'S OF DIFFERENT CONFIGURATIONS
Next customize your MyRack with 20 different optional attachments including chin-up bars, pull-up bars, dip handles, landmine rows, lat-pulldowns, J-hooks, safeties, cable crossovers, and even a monolift attachment to unlock 100's of different configurations!
Complete your power rack system with the versatile MyBench. Each MyBench features flat, incline and decline settings and comes complete with removable preacher curl attachment and separate leg developer.
The MyRack has been engineered and tested to meet our rigorous safety standards and weight ratings. So you're guaranteed the safest, highest quality power rack available.
And, we stand behind every MyRack Power Rack we sell with our ironclad lifetime structural warranty. When buying Force USA, you're buying the best power rack money can buy.
BASE RACK SPECIFICATIONS:
Laser cut steel construction

Height – 87″

Width – 47″

Depth – 55″

Interior Depth – 29"

Extra-sturdy Steel Construction

12 GA Steel Uprights

Westside spacing

54 adjustment points front and back

5/8" accessory holes

2.4" x 2.4" uprights

Freestanding and bolt-in options

Lifetime structural warranty

Product Weight – 176 lbs.

Arrives in 3 separate boxes
BASE RACK WEIGHT RATING:
REASON TO CHOOSE THIS RACK
01 NARROW HOLE SPACING
The holes are only 2.5cm apart for most positions. This means greater range of motion can be achieved without having to compromising on safety, which lead to better workout results.
02 STRONG AND STURDY
This rack has been tested to take a beating. No worries about wobbling movement with this ultra sturdy rack.
03 STORAGE HOLDER
Comes with 2 x barbell holder and the ability to add on weight storage post to keep your area neat and tidy.
04 FAT / MULTI GRIP CHIN UP BAR
Comes with additional fat grip chin up bar to increase intensity. Ability to change to multi grip option as well.
Product Details:
The Force USA MyRack is the first truly custom power rack of its kind. Starting with this base unit you can build your own custom rack from the ground upto suit the way you train. With over 25x different options to choose from and over 100x different rack variations you can create your own personlised rack to suit your specifications. Your options are endless with an assortment of chin-up bars, J-Hooks, Safeties and Cable attachments.
The MyRack is also the first Force USA power rack to offer a Monolift, lat pull down seat with knee holder and a globe grip chin-up bar for improving your grip strength! The MyRack also features safetys stronger than any weight you will be benching or squatting, so you can rest assured that you will be safe as you push out your 1RM.
The MyRack is the only custom power rack manufactured using state or the art fully automated laser cutting and robotic welding technology. Each production run is tested to meet our rigerous safety standards and weight ratings to deliver the safest and highest quality power rack to your training facility.
Force USA MyRack - Your Rack, Your Way, precision built from the ground up!
Comes default with:
Base
Chin Up Option 1
J-hook Option 1
Safety Option 2
Chin Up Option 1 Variations as follows:
Chin-ups
Pull-ups
Wide Grip Chin-ups
Neutral/Parrallet-Grip Chin-ups
Reverse-Grip Pull-up
Perfect for kipping
Fat grip pull up variations with 50mm bar
Chin Up Option 3 Variations as follows:
Chin-ups
Pull-ups
Wide Grip Chin-ups
Neutral/Parrallet-Grip Chin-ups
Reverse-Grip Pull-ups
Semi-Supinated Pull-ups
Rings/Bands/TRX can be fitted
Other Attachments
Lat Attachment:
The Force USA MyRack Lat Pulldown attachment is a perfect addition to your Power Rack, taking up very little space at the back of the unit and allowing for a multitude of exercises. The MyRack Lat Pulldown & Low Row attachement is unmatched in its class and will give you solid and intense Lat pulldown, Tricep pushdown, Low Row and overhead cable curl workouts for many years to come!
The Force USA MyRack Lat Pull Down attachment also offers a weight rating of 250kg, much more than any other lat attachment on the market today.
Dip attachment:
Unlike a majority of power rack dip stations on the market, the Force USA MyRack Dip Station can be fixed anywhere on the rack both on the front and back of the uprights or even on the side which are normally used for storage sleeves. This also means you can adjust the height of the station to suit everyone and with one fixing point it makes it simple and easy to attach and detach the station.
Weight Plates Holder:
A low-cost, space-efficient way to add more plate storage to your power rack. The Force USA MyRack Weight Plate Holders are sold in packs of 4 and because the storage sleeves fit anywhere on you rack you have the verstility to store both Rubber Olympic weight plates or Bumber Plates.
The 4 weight plates holders fit both Olympic and standard weight plates for those who already have some weight plates at home or in the gym.
Cable Cross Over:
The Force USA MyRack fully adjustable Cable Cross Over attachment is a must for those wanting to add another dimension to their power rack. Unlike other similar Cable Crossover attachments the MyRack offers floating pulleys, giving the user 28 different adjustment points to hit a variety of exercises! The single hand pop pin adjustments make it easy to move the pulley up and down the shaft.
The MyRack fully adjustable Cable Crossover attachment is that it is fully interchangeable on both sides of the rack. It gives the user the option to purchase either one attachment for a single side use or two attachments allowing for Cable Crossovers.
Features
Standard and Olympic weight plate adapters (32mm and 50mm plates)
28x Adjustment options
Seat option available to perform lat pulldowns (F-MR-SEAT)
Low-row folding footplate
Static Weight Rating: 450kg/1000lbs each side (plates must be loaded evenly)
Core Trainer:
The Force USA MyRack Core Trainer is a great addition to your power rack. It is suited for all types of rotational torso training, including a range of upper body training. This is definitely a favourite of many people who train for functional strength. All you have to do is insert the end of a barbell into the sleeve which is attached to a pivot, and you are ready to rock and roll.
Barbell size options included are 32mm and 50mm
Product Specs
| | |
| --- | --- |
| Product Dimension | 122 x 140 x 220cm (width x depth x height) |
| Product Weight | 98kg |
| Warranty | Mainframe: Lifetime, Other parts: 1 year |
| Brand | Force USA |
Product Specs
| | |
| --- | --- |
| Product Dimension | 122 x 140 x 220cm (width x depth x height) |
| Product Weight | 98kg |
| Warranty | Mainframe: Lifetime, Other parts: 1 year |
| Brand | Force USA |
Questions on Force USA MyRack Power Rack
From Adzhar at May 6, 2020
Hi there, can this product be shipped to melaka, Malaysia? What is the shipping cost? Many thanks.!
From Evilliam at Dec 30, 2019
I don't see any other customization options here other than those for chin ups.
Where can I buy additional attachments such as dip bar or landmine in the future?
From DG at Jul 12, 2018
Hi, is this in stock or out of stock? The product states that it is in stock but many of the options appear of out of stock (e.g. the dip handle, all of the chin-up options).
From XS at Apr 16, 2017
Hi, what are the assembled measurements for this power rack?
It is 132 x 140 x 220cm (width x depth x height)
Realtime Estimation of Average Delivery Waiting Time --- 5 working days*
*Estimation based on last 7 days statistic
For small items, they will be sent within 5 working days using external courier: Ta-Q-Bin
Big items will be scheduled to be delivered within 7 working days. We will send SMS to confirm the delivery timing 1-2 days before delivery.
Free delivery applies for Orders above $150, otherwise delivery fees will be charged accordingly.
How to earn points?
1) For order under $150, every 1 dollar spent will earn you 1 point.
2) For order above $150, every 1 dollar spent will earn you 1 point for payment by Card / Paypal, but 2 points for Cash / Cheque / Bank payment.
3) Every new customer who sign up with us will earn 30 points immediately.
4) 80 extra points for writing a product review.
*Note: Points are not availale for some products.
How long does it take for the points to be credited to my account?
After the order is completed, which is within 3 working days after delivery.
How to check my available points?
You can check them under your account page.
How to redeem my points?
Every 50 points can be used to redeem 1 dollar discount. To redeem the points, simply add an item to your cart, and from your cart, you will be able to choose how much points you want to redeem.
Does the points expire?
Yes, they will expire after 3 years.
Are there any other uses for the points?
From time to time, we will have special promotion in which you will be able to utilitise your points better. For example, you will be able to exchange some points for 20-50% off a promotion item, or exchange a free delivery coupon code. These updates will be posted in our facebook page, so do like it to receive future updates :)
I did not receive any points after my order is complete. What should I do?
Points will be logged for registered users, thus most likely guest checkout is used. If an account is created after the order is placed, we can manually credit the points to the account, simply contact us via contactus@homegym.sg and we will rectify it for you. In this case, amount of points credited will be same as order total amount.
Which products do not earn point / Why are my points void?
There are a few cases in which the points will be voided:
1) Combo / Bundle products or orders which are pre-discounted.
2) Showroom discounted order.
3) Order placed without an account with us.
4) If extra freebies are given.
5) Payment by Installment Plan
* point system are subjected to change without notice
Frequently bought together
Customers who bought this product also commonly purchased the following combination of items.
This Item: Force USA MyRack Power Rack
1 customer reviews
Perfect full rack for a home setup

Samuel April 15, 2017

By

Keith was patient in explaining the various features of this product, and although they didn't have it on display in the showroom, I decided to make the purchase just based on images and the features. Item came well packed in various boxes, and the instruction booklets were pretty easy to figure out (opted to assemble it myself).

J hooks could have been better if it had slight padding (like those of the safety option 2) to dampen the sound, but not a huge issue. Safety option 2 is great as it is easy to remove and adjust. Went for an upgrade to the chin up option 2, and no regrets as the number of grips, including the two globe ones, are huge (highly recommended for a mere $80). Weight plates holder fit nicely into the rack and holds a good number of plates for a start.

Can foresee myself getting the dip handle in the future too. This rack could probably last for many many years to come.
© 2019 HOMEGYM.MY. All Rights Reserved.