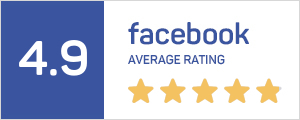 Details
Microloading is an extremely effective technique to break through your plateau and make continual progress and gains. The leap between traditional weight sizes can be a big load for your muscles and nervous system to handle as a percentage difference. This industry standard in weight increments is not relevant to you, your workout or how we train but is purely for affordability which can cause many people to continue using the same maximum weight for which their body has become accustomed and not progress. Adding a small enough weight can mean completing the same amount reps you would normally complete but with the extra weight loaded. This could mean in some exercises you could progress by 1kg every week!
Force USA Micro Weight Plate Sets include pairs of 0.25kg, 0.5kg, 0.75kg and 1kg plates in a convenient carry bag. Adding just the 0.25kg plates to your bar can mean massive gains in the long run. Force USA Micro Weight Plates are not from a cast mould, but instead machined from a solid bright steel bar with an accuracy of 0.02 of a gram and all plates display the weight size.
Get past your plateau
Get bigger faster
Get stronger faster
Get constant gains
Product Specs
| | |
| --- | --- |
| Warranty | 1 Year |
| Brand | Force USA |
Product Specs
| | |
| --- | --- |
| Warranty | 1 Year |
| Brand | Force USA |
Questions on Force USA Micro Weight Plate Set
From Ricky at Nov 2, 2016
Are these weights magnetic by any chance?
Would they fit on the ironmaster dumbbells?
Hi.

They are not magentic. They does not fit on the ironmaster dumbbell as they are meant to be used for olympic barbell.
From Amelia at Apr 9, 2015
Hi, can these weight plates fit on Olympic bars?
Yes it will fit olympic bars.
Realtime Estimation of Average Delivery Waiting Time --- 5 working days*
*Estimation based on last 7 days statistic
For small items, they will be sent within 5 working days using external courier: Ta-Q-Bin
Big items will be scheduled to be delivered within 7 working days. We will send SMS to confirm the delivery timing 1-2 days before delivery.
Free delivery applies for Orders above $150, otherwise delivery fees will be charged accordingly.
How to earn points?
1) For order under $150, every 1 dollar spent will earn you 1 point.
2) For order above $150, every 1 dollar spent will earn you 1 point for payment by Card / Paypal, but 2 points for Cash / Cheque / Bank payment.
3) Every new customer who sign up with us will earn 30 points immediately.
4) 80 extra points for writing a product review.
*Note: Points are not availale for some products.
How long does it take for the points to be credited to my account?
After the order is completed, which is within 3 working days after delivery.
How to check my available points?
You can check them under your account page.
How to redeem my points?
Every 50 points can be used to redeem 1 dollar discount. To redeem the points, simply add an item to your cart, and from your cart, you will be able to choose how much points you want to redeem.
Does the points expire?
Yes, they will expire after 3 years.
Are there any other uses for the points?
From time to time, we will have special promotion in which you will be able to utilitise your points better. For example, you will be able to exchange some points for 20-50% off a promotion item, or exchange a free delivery coupon code. These updates will be posted in our facebook page, so do like it to receive future updates :)
I did not receive any points after my order is complete. What should I do?
Points will be logged for registered users, thus most likely guest checkout is used. If an account is created after the order is placed, we can manually credit the points to the account, simply contact us via contactus@homegym.sg and we will rectify it for you. In this case, amount of points credited will be same as order total amount.
Which products do not earn point / Why are my points void?
There are a few cases in which the points will be voided:
1) Combo / Bundle products or orders which are pre-discounted.
2) Showroom discounted order.
3) Order placed without an account with us.
4) If extra freebies are given.
5) Payment by Installment Plan
* point system are subjected to change without notice
Frequently bought together
Customers who bought this product also commonly purchased the following combination of items.
This Item: Force USA Micro Weight Plate Set
3 customer reviews
Great Product

Tiongbahruboy May 19, 2016

By

Plates are beautifully machined.
Looking forward to overcome my training plateau and more gains!

Get out of the rut

Ric March 15, 2016

By

After 8 weeks on the stronglifts 5x5, I seem to have reached a rut on my overhead press. Mehdi's website told me that micro plates are the way to go. I believe these will definitely allow me to increase my poundage without overloading my shoulders too much. I also like the stainless steel color of the plates compared to the colored fractional plates.

Excellent product.

clevec December 25, 2014

By

Flawlessly manufactured. Helps you to progress to heavier load.
© 2019 HOMEGYM.MY. All Rights Reserved.