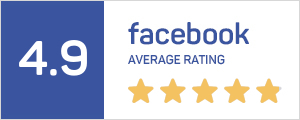 Details
---
Solid, compact and effective, the Force USA Glute Ham Raise is strong enough for gym use, while designed to fit into any home. Featuring SteelForce™ Structural Integrity and heavy-duty, DuraCore™ high density foam padding wrapped in sewn rip-stopVorTex™ Upholstery, the Force USA F-GHR is built to take a pounding. And, with a ""Class A"" rating, the Force USA F-GHR comes with a Lifetime Structural Warranty. The Force USA F-GHR is unmatched in its class and will give you solid and intense workouts for many years to come!
The Force USA Glute Ham Raise will help you build your glutes with a huge range of intense exercises! Push yourself to failure knowing that you are exercising on one of the safest and most effective Glute Ham Raise available!
When you have mastered the Force USA Glute Ham Raise and are redy to take your training to the next level then simply add some of our Force USA Resistance Bands to the front hooks for the ultimate workout!
Features:
Dual Guide Rail for ultra smooth adjustment and stability
Fully adjustable oversized dual pads with slight angle.
Rolled over closed cell foam to give you extra comfort on your knee's while performing your routine.
Easy pull pin to adjust heigh and distance in seconds.
Made to suit all user heights from 5ft to 7ft.
Adjustable pads for correct alignment during your exercise.
Can use resistance bands with built in band hooks on the front of the F-GHR.
Checker plate backing and step risers for easy entry into the machine to perform your exercise.
Handles give extra support when fatigued and you need help to get back upright.
Solid construction provides a safe workout with maximum user weight capacity of 350kg's
Quality bushings provide an ultra smooth movement!
Gives you one of the best exercises to build the strongest rock solid glutes!
Perform your workouts knowing you are safe, with quality DuraCore™ padding you will not bottom out and can build your muscles to the max!
Heavy duty steel construction.
Quality bracing for correct body alignment throughout your workout.
Get a great workout with one of the strongest and most versatile Glute Ham Raises available.
Great for rehabilitation or any other workouts.
Quick and easy adjustments.
SteelForce™ Structural Integrity

–

Built to last high quality heavy-gauge steel that supports even the toughest of workouts.
DuraCore™ High Density Foam Padding

–

Strong and durable high density gym quality foam padding.
VorTex™ Upholstery

–

Commercial grade upholstery which has a rip-stop feature.
EcoCoat™

–

Environmentally friendly powder coating.
Sewn Seats – Not only do they feature VorTex™ Upholstery, they look nicer too. Sewn seats are more comfortable and will last longer than vinyl seats that are just stretched or stapled on.
Class A, Lifetime Structural Replacement Warranty along with 2 years parts warranty on all cables and pulleys.
Product Specs
| | |
| --- | --- |
| Product Dimension | 179 x 108 x 105cm |
| Max Load | 600kg |
| Warranty | 1 year |
Product Specs
| | |
| --- | --- |
| Product Dimension | 179 x 108 x 105cm |
| Max Load | 600kg |
| Warranty | 1 year |
Questions on Force USA Commercial GHD/GHR Glute Ham Raise Developer
Realtime Estimation of Average Delivery Waiting Time --- 5 working days*
*Estimation based on last 7 days statistic
For small items, they will be sent within 5 working days using external courier: Ta-Q-Bin
Big items will be scheduled to be delivered within 7 working days. We will send SMS to confirm the delivery timing 1-2 days before delivery.
Free delivery applies for Orders above $150, otherwise delivery fees will be charged accordingly.
How to earn points?
1) For order under $150, every 1 dollar spent will earn you 1 point.
2) For order above $150, every 1 dollar spent will earn you 1 point for payment by Card / Paypal, but 2 points for Cash / Cheque / Bank payment.
3) Every new customer who sign up with us will earn 30 points immediately.
4) 80 extra points for writing a product review.
*Note: Points are not availale for some products.
How long does it take for the points to be credited to my account?
After the order is completed, which is within 3 working days after delivery.
How to check my available points?
You can check them under your account page.
How to redeem my points?
Every 50 points can be used to redeem 1 dollar discount. To redeem the points, simply add an item to your cart, and from your cart, you will be able to choose how much points you want to redeem.
Does the points expire?
Yes, they will expire after 3 years.
Are there any other uses for the points?
From time to time, we will have special promotion in which you will be able to utilitise your points better. For example, you will be able to exchange some points for 20-50% off a promotion item, or exchange a free delivery coupon code. These updates will be posted in our facebook page, so do like it to receive future updates :)
I did not receive any points after my order is complete. What should I do?
Points will be logged for registered users, thus most likely guest checkout is used. If an account is created after the order is placed, we can manually credit the points to the account, simply contact us via contactus@homegym.sg and we will rectify it for you. In this case, amount of points credited will be same as order total amount.
Which products do not earn point / Why are my points void?
There are a few cases in which the points will be voided:
1) Combo / Bundle products or orders which are pre-discounted.
2) Showroom discounted order.
3) Order placed without an account with us.
4) If extra freebies are given.
5) Payment by Installment Plan
* point system are subjected to change without notice
Be the first to review this product
© 2019 HOMEGYM.MY. All Rights Reserved.