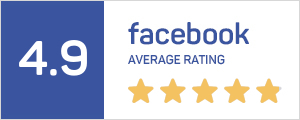 Details
---
For a distinguished free training with maximum quality
The free trainer FT2 from Finnlo Maximum combines conventional strength training with complex free cable pull systems to fulfill the highest demands on a superior workout at home, wellness facilities or sport clubs. You now can experience a huge variety of different exercises in just one piece of equipment: fast adjustments of various different 3D training settings allow you to stimulate all of the muscles in your body without breaks. Highest quality and elaborate exercise possibilities at home, at hotels or at sport and wellness facilities.
"Functional training" is the key to high muscle stimulation and fast results. The dual independent weight stacks allow you to work each side of the body independently for a more balanced workout. "One-handed" adjustment settings allow a fast weight switchover during workouts. Perfect for super-sets.
Following training targets can be reached with the FINNLO MAXIMUM free trainer FT2:
Men: Broad, V-Shaped torso
Men: Strong, defined shoulders
Men: muscular upper body
General: Well-trained and defined legs
General: Six-pack and flat abs
Women: Strong back
Women: Toning of the Shoulders
Women: Toning/Definition of the Arms
Women: Tightening and toning of gluteus maximus and legs
The additional free accessories include the following great equipment: triceps rope, pair of D handles, straight bar, EZ curl bar, ankle cuff, two water bottles, multi-functional belt, swing handle, 2x 2.25 kg add-on weights and a handy exercise booklet.
Dual pulley system adjusts to 32 positions for unlimited functional training capability like bench press, knee bends, pull-ups… Precision steel ball bearing system provides a smooth, maintenance free action. Pull-up bar is adjustable in height to accommodate low ceiling heights. Optional leg extension/leg curl attachment conveniently hooks up to weight stacks for a smooth commercial feel. Innovative weight multiplier feature doubles maximum resistance to accommodate heavy lifters.
Product details:
Unique design integrates Olympic bar and weight stacks, eliminating the need for Olympic weight plates
Precision steel ball bearing system
Heavy-duty rectangular and round tubular steel frame
Electrostatic powder coated finish
Fiberglass reinforced nylon pulleys
Optional FID bench with leg developer/curl
Dimensions: 140 x 178 x 212 cm (L x W x H)
Needed space: 220 x 250 x 212 cm
Max. body weight: 120 kg
Max resistance 136 kg
Product Specs
| | |
| --- | --- |
| Product Dimension | 140 x 178 x 212 cm |
| Product Weight | 361kg |
| Warranty | 1 year |
Product Specs
| | |
| --- | --- |
| Product Dimension | 140 x 178 x 212 cm |
| Product Weight | 361kg |
| Warranty | 1 year |
Questions on FINNLO MAXIMUM multi-gym FT2
Realtime Estimation of Average Delivery Waiting Time --- 5 working days*
*Estimation based on last 7 days statistic
For small items, they will be sent within 5 working days using external courier: Ta-Q-Bin
Big items will be scheduled to be delivered within 7 working days. We will send SMS to confirm the delivery timing 1-2 days before delivery.
Free delivery applies for Orders above $150, otherwise delivery fees will be charged accordingly.
How to earn points?
1) For order under $150, every 1 dollar spent will earn you 1 point.
2) For order above $150, every 1 dollar spent will earn you 1 point for payment by Card / Paypal, but 2 points for Cash / Cheque / Bank payment.
3) Every new customer who sign up with us will earn 30 points immediately.
4) 80 extra points for writing a product review.
*Note: Points are not availale for some products.
How long does it take for the points to be credited to my account?
After the order is completed, which is within 3 working days after delivery.
How to check my available points?
You can check them under your account page.
How to redeem my points?
Every 50 points can be used to redeem 1 dollar discount. To redeem the points, simply add an item to your cart, and from your cart, you will be able to choose how much points you want to redeem.
Does the points expire?
Yes, they will expire after 3 years.
Are there any other uses for the points?
From time to time, we will have special promotion in which you will be able to utilitise your points better. For example, you will be able to exchange some points for 20-50% off a promotion item, or exchange a free delivery coupon code. These updates will be posted in our facebook page, so do like it to receive future updates :)
I did not receive any points after my order is complete. What should I do?
Points will be logged for registered users, thus most likely guest checkout is used. If an account is created after the order is placed, we can manually credit the points to the account, simply contact us via contactus@homegym.sg and we will rectify it for you. In this case, amount of points credited will be same as order total amount.
Which products do not earn point / Why are my points void?
There are a few cases in which the points will be voided:
1) Combo / Bundle products or orders which are pre-discounted.
2) Showroom discounted order.
3) Order placed without an account with us.
4) If extra freebies are given.
5) Payment by Installment Plan
* point system are subjected to change without notice
Be the first to review this product
© 2019 HOMEGYM.MY. All Rights Reserved.