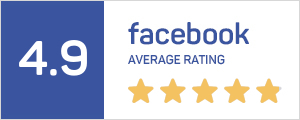 Details
The F-VB VersaBench XL Folding FID Bench from Force USA is a heavy duty Utility FID bench constructed to be Semi-Commercial Grade and also able to be compactly stowed when used with the F-VR VersaRack XL Folding Power Rack.
The backrest has six different angled positions for Flat, Incline and Decline positions providing a strong and stable platform to perform all your favourite dumbbell, barbell and body exercises. DuraCore high density commercial grade foam padding with premium moisture resistant commercial grade vinyl upholstery gives you commercial gym quality in your own home.
Whether you are using the bench alone or in association with a Squat Rack, Functional Trainer, Smith Machine, Power Rack the F-VB VersaBench XL Folding FID Bench can handle your training needs and neatly stow away when not in use.
Product Specifications:
Weight Rating = 250kg

LIFETIME STRUCTURAL WARRANTY

Heavy Duty Construction

Can Be Folded Down For Stowage

Use Alone Or With

F-VR VersaRack XL

SteelForce Structural Integrity

Vortex Commercial Upholstery

DuraCore High Density Foam Padding

EcoCoat Environmentally Friendly Powder Coating

WORLDWIDE PATENT PENDING
Product Specs
| | |
| --- | --- |
| Product Weight | 27kg |
| Max Load | 250kg |
| Assembly | Self assembly |
| Warranty | Mainframe: Lifetime, Other parts: 1 year |
| Brand | Force USA |
| Packaging | 129 x 19 x 49cm, 32kg |
Product Specs
| | |
| --- | --- |
| Product Weight | 27kg |
| Max Load | 250kg |
| Assembly | Self assembly |
| Warranty | Mainframe: Lifetime, Other parts: 1 year |
| Brand | Force USA |
| Packaging | 129 x 19 x 49cm, 32kg |
Questions on F-VB Force USA - VersaBench XL - Folding FID Bench
From AJ at Aug 24, 2018
I'd like to ask the actual dimension
It's LxWxH
1. when it is fully opened(flat not incline)
2. When it is folded.
Cos realised it's length could expand after folded.
Also, Afraid the bottom of my bed couldn't fit its height (after folded), then would be a problem to even slot it in.

From Kkhus at Jun 22, 2016
Is there a leg extension that can be installed to the bench?
VersaBench does not have attachment add on option. Premium Weight Bench is a similar bench which can add on preacher curl and leg extension/curl attachment.
From Insahn at Feb 14, 2016
What is the product dimension after setup?
From Julian at Oct 29, 2015
What is the length of the sitting/lying cushioned short/long part? I'm trying to see if my head rests on the cushion if I'm seated and with my knees bent over the short cushion. Thanks.
From Reuben at Oct 11, 2015
Does it have wheels so I can easily move it around? Even though I don't have the rack, can I lay it vertically against the window? SHould be no problem right?
Yes there is wheel for this bench. You can refer to the following blog post on the various storage position: http://homegym.sg/blog/cat/equipment-guide/post/choosing-workout-bench
From ABID at May 23, 2015
Hi,
is the bench suitable for person who is around 1.8m doing incline ? will my head able to rest properly? The bench is foldable? can ne fold easily to hide under bed?
It is better if you are able to drop by our showroom to try out as it will be hard for us to judge (some people have longer leg or body etc)

Yes it can be folded to store under the bed.
Realtime Estimation of Average Delivery Waiting Time --- 5 working days*
*Estimation based on last 7 days statistic
For small items, they will be sent within 5 working days using external courier: Ta-Q-Bin
Big items will be scheduled to be delivered within 7 working days. We will send SMS to confirm the delivery timing 1-2 days before delivery.
Free delivery applies for Orders above $150, otherwise delivery fees will be charged accordingly.
How to earn points?
1) For order under $150, every 1 dollar spent will earn you 1 point.
2) For order above $150, every 1 dollar spent will earn you 1 point for payment by Card / Paypal, but 2 points for Cash / Cheque / Bank payment.
3) Every new customer who sign up with us will earn 30 points immediately.
4) 80 extra points for writing a product review.
*Note: Points are not availale for some products.
How long does it take for the points to be credited to my account?
After the order is completed, which is within 3 working days after delivery.
How to check my available points?
You can check them under your account page.
How to redeem my points?
Every 50 points can be used to redeem 1 dollar discount. To redeem the points, simply add an item to your cart, and from your cart, you will be able to choose how much points you want to redeem.
Does the points expire?
Yes, they will expire after 3 years.
Are there any other uses for the points?
From time to time, we will have special promotion in which you will be able to utilitise your points better. For example, you will be able to exchange some points for 20-50% off a promotion item, or exchange a free delivery coupon code. These updates will be posted in our facebook page, so do like it to receive future updates :)
I did not receive any points after my order is complete. What should I do?
Points will be logged for registered users, thus most likely guest checkout is used. If an account is created after the order is placed, we can manually credit the points to the account, simply contact us via contactus@homegym.sg and we will rectify it for you. In this case, amount of points credited will be same as order total amount.
Which products do not earn point / Why are my points void?
There are a few cases in which the points will be voided:
1) Combo / Bundle products or orders which are pre-discounted.
2) Showroom discounted order.
3) Order placed without an account with us.
4) If extra freebies are given.
5) Payment by Installment Plan
* point system are subjected to change without notice
Frequently bought together
Customers who bought this product also commonly purchased the following combination of items.
This Item: F-VB Force USA - VersaBench XL - Folding FID Bench
6 customer reviews
Quality Bench

C. October 06, 2017

By

Good bench ! However if it comes with rubber fittings for the legs, that would make it even better !
Cause now on carpet flooring, its a little movable.
But overall ! Nice addition to my home's gym !

Great quality and easy to mount to versarack.

Kam August 04, 2016

By

It's very sturdy, only issue is the backrest doesn't stay fixed when hung vertically so I have to use a strap so prevent it from swinging around.

Sturdy and solid bench

ST February 20, 2016

By

Item as described. An Allen key is included for self installation but you will need an adjustable spanner to do the job and tighten all the nuts. (Or you can pay for installation) Bench is sold and sturdy. The foam padding is good quality. Happy with purchase.

Excellent Bench for HDB

Ric October 04, 2015

By

Versabench XL is a clear choice for HDB flats since it is space saving. I purposely bought this bench because it can be folded and it has a small foot print where the front leg doesn't have a U shaped base. Do note that the front leg bends outwards and not under the bench. I believe this design was intended to hang it on the Versarack. If I buy a different rack, I will look for ways on how to hang it to save space.

Though this is a folding bench, it is quite sturdy and solid. The screws for the back rest and seat need to be tightened to the point of preventing any swiveling while keeping the joint movable. Place the black grease that comes with the bench to the moving parts. There is touch up paint that is included for minor scratches as well. I am planning to use the leg foams for sit ups only and I foresee I may not use them much. I am looking forward to start using this bench with my Ironmaster dumbells, perfect HDB gym combination!

Great bench worth the money

Adi May 29, 2015

By

Was looking for a folding bench, after much consideration and research in the internet,decide to give it a try. Order it and the delivery was good. Received the bench within 2 days in good order. Bench was very stable and suitable for person who is 1.8 m tall and best part is that it can be fold. Even though it can't really be hidden under bed at least it can be hidden in one conner of the room behind furniture. worth the money.

Good and solid bench.

prawnbrains February 01, 2015

By

Delivery eas very prompt and customer service was good. Took me awhile to set up the bench myself but it was manageable. Bench is very sturdy and solid and definitely worth the money!
© 2019 HOMEGYM.MY. All Rights Reserved.