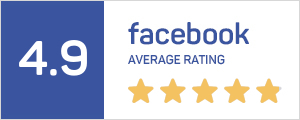 Details
Pack of 4
Size 60 x 60 x 1 cm
Denser than normal puzzle mat
Black
Provides a cushion to hard floor surfaces in gyms, exercise rooms, trade shows, playrooms and more.
EVA (Ethylene Vinyl Acetate) is a space age material that can be produced in a range of different hardness's to suit most applications, it is impervious to liquids. These interlocking EVA mats offer very good insulation against cold concrete floors and they are durable.
Product Specs
Questions on EVA Mat (60x60x1CM)
From hadi at May 23, 2019
when will this be in stock again? buying a complete home gym
From Caleb at Feb 6, 2015
Hi may I know when will this be in stock again?
In about 2-3 weeks.
From Jon at Jan 6, 2015
Hi,

Understand that this comes in a set of 4. Does this mean that each piece is 60cm x 60cm? Or is that the dimensions when the 4 pieces are assembled (2x2)?

Thanks.
Yes each piece is 60 x 60cm.
Realtime Estimation of Average Delivery Waiting Time --- 5 working days*
*Estimation based on last 7 days statistic
For small items, they will be sent within 5 working days using external courier: Ta-Q-Bin
Big items will be scheduled to be delivered within 7 working days. We will send SMS to confirm the delivery timing 1-2 days before delivery.
Free delivery applies for Orders above $150, otherwise delivery fees will be charged accordingly.
How to earn points?
1) For order under $150, every 1 dollar spent will earn you 1 point.
2) For order above $150, every 1 dollar spent will earn you 1 point for payment by Card / Paypal, but 2 points for Cash / Cheque / Bank payment.
3) Every new customer who sign up with us will earn 30 points immediately.
4) 80 extra points for writing a product review.
*Note: Points are not availale for some products.
How long does it take for the points to be credited to my account?
After the order is completed, which is within 3 working days after delivery.
How to check my available points?
You can check them under your account page.
How to redeem my points?
Every 50 points can be used to redeem 1 dollar discount. To redeem the points, simply add an item to your cart, and from your cart, you will be able to choose how much points you want to redeem.
Does the points expire?
Yes, they will expire after 3 years.
Are there any other uses for the points?
From time to time, we will have special promotion in which you will be able to utilitise your points better. For example, you will be able to exchange some points for 20-50% off a promotion item, or exchange a free delivery coupon code. These updates will be posted in our facebook page, so do like it to receive future updates :)
I did not receive any points after my order is complete. What should I do?
Points will be logged for registered users, thus most likely guest checkout is used. If an account is created after the order is placed, we can manually credit the points to the account, simply contact us via contactus@homegym.sg and we will rectify it for you. In this case, amount of points credited will be same as order total amount.
Which products do not earn point / Why are my points void?
There are a few cases in which the points will be voided:
1) Combo / Bundle products or orders which are pre-discounted.
2) Showroom discounted order.
3) Order placed without an account with us.
4) If extra freebies are given.
5) Payment by Installment Plan
* point system are subjected to change without notice
Frequently bought together
Customers who bought this product also commonly purchased the following combination of items.
This Item: EVA Mat (60x60x1CM)
20 customer reviews
Good buy

Mat August 20, 2018

By

Fantastic quality, perfect for home gym at an affordable price!

Economical and quality mats

Brandon July 03, 2018

By

Good quality mats to put olympic bar or weight plates on top without scratching the floor and economical as it comes with 4 pieces. Highly recommended to anyone to use for their home equipments.

BEST MAT EVER

azriking March 16, 2018

By

Cheap and big mat...like REALLY BIG. Didn't expect it to be a good shock absorbent but it does the work!

Value for money

Danny March 04, 2018

By

Look unassuming but works surprisingly well. Reduced the sound impact to literally almost nothing. The only problem is if you only take these mats out when you exercise and keep them afterwards, your floor tiles underneath the mat may become very slippery afterwards so take care to wipe it with some water after.

Satisfied

Josh January 15, 2018

By

Good quality mat.
Able to withstand the weight of my rack.
Tried dropping weights on the mat and it totally muted the sound, despite its 1cm thickness :)

cheap and able to withstand weight

doctor December 21, 2017

By

cheap , comes in four, able to withstand weight of the infinity squat rack. easy to maintain as well. just wipe with a wet cloth to cleanit.

Good mat

Edmund September 16, 2017

By

I tried slipping my kettlebell from an inch height. The mat totally muted the thud.

VERY SATISIFIED

ZH August 30, 2017

By

Second time buying this and i really love how the mat can absorb so much shock that is being given from my powerrack! Highly recommend for people to buy to protect your floor from cracking!

Great for workout

ZH August 24, 2017

By

Good quality mat that is able to hold heavy weights without any compression on the floor! Highly recommended

Good

Dennis July 25, 2017

By

Good quality

Reasonable Pricing and Product

Leo July 09, 2016

By

The appearance of it does not look good but it proved me wrong. It is able to hold the weight tree weight without much compression.

Great quality workout mat

Nic May 31, 2016

By

The quality is much better that regular pvc mat however signs of compression shows due to load put on for long time. Overall its a quality mat, for this value definitely worth the buy.

Great for home gym needs.

Johnny February 18, 2016

By

The cost vs the quality of material exceeds my expectation. Though I do wish these are a bit denser to be able to absorb more shock but it still does the job. The surprising part was that it comes with corner pieces with rounded corners. So if you are measuring your floor space, the actual 4 pieces puzzled up in square is about 1m x 1m, the corners makes it 1.2m x 1.2m.

Good Value

Sven February 15, 2016

By

Its able to piece nicely into 3x1 or 2x2 configuration. It is easy to setup and dismantle, which makes it easier to clean as well.

The issue I had was that I intended to use it like an exercise mat for HIIT which wasnt really suitable. It is not able to "grip" to my hard wooden flooring well so it slips, and when I do exercises like jumping jacks and burpees, the joints tend to split off between the pieces as well as the end joiner pieces.

Good mats

Vic January 29, 2016

By

Good mats at a very reasonable price.
will recommend people to buy

Awesome Mat

Nicholas December 06, 2015

By

Don't forget it comes in a pack of four, I've mistakenly ordered a bit more than I needed but I can use those as spares or double even if I need the extra cushioning. Great impact absorption and it is easy to assemble. Most importantly, it's worth the money spent.

Great product

ShahrilZ August 17, 2015

By

Provides good cushioning for my home gym and is easy to install.

good mat

nic June 03, 2015

By

value for money. Do not place any object for too long, it may not pop back up.

Value for money

Nick January 09, 2015

By

Great value at 4 per pack and fantastic flexibility in terms of possible arrangements! Although, mats can be slippery and users should take caution not to leave heavy weights in one spot for extended time.

Good Mats

John December 02, 2013

By

Note that this comes in a pack of 4 like shown in the picture. I was mistaken and ordered too many but the guys were gracious enough to tell me about it and refunded me the excess.

Excellent service, fast deliver, great products. Highly Recommended.
© 2019 HOMEGYM.MY. All Rights Reserved.