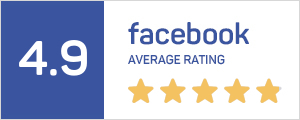 Details
---
For personal fitness training at home, a folding weight bench is a must have tool. There are many benefits to the folding weight bench. Folding fitness benches make an excellent investment because of their many benefits. Chief among the benefits is that they allow you to maximize your space. Often in a home finding the room to exercise can be limited. Another key is that a folding weight bench makes it possible to perform several types of exercise without having to transfer from one bench to the next. You can get a thorough workout fast and not miss steps.
Features:
Fold/unfold easily
5 Quick position adjustment with ladder support design
Height adjustable leg hook
Covered roller foam - Easy to clean and less prone to damage
Very stable compared to many folding bench in the market
Easy storage when folded
Product Specs
| | |
| --- | --- |
| Product Dimension | 138.4 x 45.7 x 52.1cm |
| Product Weight | 15kg |
| Max Load | 400lbs |
| Assembly | 95% assembled |
| Warranty | Mainframe: Lifetime, Other parts: 1 year |
| Brand | Vigor |
| Packaging | 130 x 22.5 x 48cm |
Product Specs
| | |
| --- | --- |
| Product Dimension | 138.4 x 45.7 x 52.1cm |
| Product Weight | 15kg |
| Max Load | 400lbs |
| Assembly | 95% assembled |
| Warranty | Mainframe: Lifetime, Other parts: 1 year |
| Brand | Vigor |
| Packaging | 130 x 22.5 x 48cm |
Questions on Deluxe Folding Bench
From AJ at Aug 25, 2018
What is its exact height after its folded?
From Daniel at Jul 11, 2016
What are the angles for this bench? Is there a 90 degree (i.e. sitting up straight) angle and a 180 degree (i.e. perfect flat) angle?
The max is about 70 degree for this bench. The back pad can be flat and decline as well.
From cai at Jan 29, 2016
Hi,i'm 165cm is it suitable for me,can my feet touch the ground?thank you
Yes it is suitable. Your feet will be able to touch the ground.
From Lyneil at Jan 18, 2016
This question is linked to James, for 170cm height can your head still rest on the bench?
Yes your head will still be able to rest on the bench.
From james at Mar 7, 2015
is it suitable for ppl 170 cm n above ?
No issue for height around 170cm. Might be a bit restricted for height around 180cm.
From Aaron Rajoo at Feb 8, 2015
Hi will the bottom legs have rubber pads already? I will be using this on tile in my living room
Yes one side will have plastic pads. You refer to the product description picture for illustration.
Realtime Estimation of Average Delivery Waiting Time --- 5 working days*
*Estimation based on last 7 days statistic
For small items, they will be sent within 5 working days using external courier: Ta-Q-Bin
Big items will be scheduled to be delivered within 7 working days. We will send SMS to confirm the delivery timing 1-2 days before delivery.
Free delivery applies for Orders above $150, otherwise delivery fees will be charged accordingly.
How to earn points?
1) For order under $150, every 1 dollar spent will earn you 1 point.
2) For order above $150, every 1 dollar spent will earn you 1 point for payment by Card / Paypal, but 2 points for Cash / Cheque / Bank payment.
3) Every new customer who sign up with us will earn 30 points immediately.
4) 80 extra points for writing a product review.
*Note: Points are not availale for some products.
How long does it take for the points to be credited to my account?
After the order is completed, which is within 3 working days after delivery.
How to check my available points?
You can check them under your account page.
How to redeem my points?
Every 50 points can be used to redeem 1 dollar discount. To redeem the points, simply add an item to your cart, and from your cart, you will be able to choose how much points you want to redeem.
Does the points expire?
Yes, they will expire after 3 years.
Are there any other uses for the points?
From time to time, we will have special promotion in which you will be able to utilitise your points better. For example, you will be able to exchange some points for 20-50% off a promotion item, or exchange a free delivery coupon code. These updates will be posted in our facebook page, so do like it to receive future updates :)
I did not receive any points after my order is complete. What should I do?
Points will be logged for registered users, thus most likely guest checkout is used. If an account is created after the order is placed, we can manually credit the points to the account, simply contact us via contactus@homegym.sg and we will rectify it for you. In this case, amount of points credited will be same as order total amount.
Which products do not earn point / Why are my points void?
There are a few cases in which the points will be voided:
1) Combo / Bundle products or orders which are pre-discounted.
2) Showroom discounted order.
3) Order placed without an account with us.
4) If extra freebies are given.
5) Payment by Installment Plan
* point system are subjected to change without notice
Frequently bought together
Customers who bought this product also commonly purchased the following combination of items.
This Item: Deluxe Folding Bench
30 customer reviews
Stable and good quality

Ivan January 13, 2018

By

The product is stable and in good condition. Very pleased to use the product for daily use.

good product but instructions could be clearer

Say July 17, 2016

By

It's a strong and stable bench.

While setting it up, I had trouble pushing it the foam roll end caps in (with my bare hands), contacted their oxley shop and the guy mentioned to push it in using weights. So i did, and it worked!

Perhaps they could reflect this instruction in their printed handout or implement an online instruction page (could always be updated)

Reasonable Pricing and Product

Leo July 09, 2016

By

The bench is lightweight and is able to serve its purpose.

Fast delivery, good service

sep April 13, 2016

By

Pros: Very stable, easy to assemble, thick cushion, feels very solid when you lie on it, breeze to change incline angles.
Cons: The top roller rotates, so you cannot hold on to it for inclined leg lifts. Heavy. Does not have a lock to secure when folded upright.

Awesome Product.

Robin April 01, 2016

By

Stable and comfortable bench. Took little time to assemble the product.

Good!

Zhi Hui March 19, 2016

By

Good quality. Used already for a year!

value for money

gympro March 12, 2016

By

used this bench to eat, watch tv and movies, and taking naps. Very comfortable and stable.

Easy to store

Muhammad Ridhwan January 29, 2016

By

Excellent bench. Lightweight and easy to fold and store. However, what it is lacking is that the bench is not able to give the upright sitting position. Other than that, its great with the other angles.

Good bench

Nckba January 06, 2016

By

Come almost fully assembled except the leg foams. Built wise is good but alittle too low on the height. 5 decline -incline angles.

Excellent product

Ben November 15, 2015

By

Lightweight and very stable weight bench. Worth buying


Affordable & Efficient

Nicholas September 28, 2015

By

The bench is really stable and easy to use. It is also affordable and is really worth the money. The delivery was fast and hassle free as well.

The only issue I have with the bench I purchased was that the top leg grips are loose and tend to move a lot from side to side. Not sure if it is a manufacturing defect though.

Overall still a really great product.

Excellent

Azli August 11, 2015

By

The bench is very stable and sturdy. Easy to carry and store either. Worth buying for home gym.

Unstable

Jonathan July 26, 2015

By

Bench was unstable towards the right direction. i can just push it over with very little effort.

worth it

ks July 08, 2015

By

I was contemplating to buy the premium bench but in the end chose this, and I have been using it for a week, bench is sturdy, cushion is comfortable too, quite like it, no regrets with this.


also delivery was fast, and delivery guy was friendly.



Good & affordable bench

Galen June 04, 2015

By

Ordered the bench on Tuesday & it was delivered on Friday afternoon; paid $20 for assembly. Totally worth it!

Stable affordable and fair quality

Jonathan June 04, 2015

By

I think the quality is quite good considering the affordable price. Its not the best but gets the job done. The back padding is quite thick although the leg roll pads can improve. Using it for sit-ups only. Its not too heavy and requires minimal assembly. No regrets.

sturdy and stable bench, fast delivery

max January 19, 2015

By

fast delivery within 2 days after placing order. bench is sturdy and stable. seat cushion is thick and comfortable. overall quality is good, worth buying.

Affordable and worth it.

Brittney December 04, 2014

By

Title says it all. Good buy.

Perfect for couples

Christian December 03, 2014

By

I decided on this bench over the other, heavy duty type bench because I want my wife to be able to use the bench even if I am not around. Sturdy and stable for my needs, yet light enough so the wife can use as well.

Fast and efficient delivery, they will coordinate through SMS to ensure you are at home to receive the item.

Mga kabayan, highly recommended itong Homesym.SG. Subok ko na!

Fuss-free purchase

Imran November 11, 2014

By

Fast delivery and good products. This bench is sturdy and comfortable to use.
For worry-free, straight-forward gym purchases, I would recommend HomeGym!

Space saving and very useful

Dennis July 10, 2014

By

I received this order within a week of placing it COD. It weighs lighter than it looks and even a lady can use and fold it.

Stable, Sturdy and Comfortable - No 90degree

Alex March 25, 2014

By

Found the bench to be comfortable with thick cushioning and stable base - however bench had no option of inclining to 90degree.

The bench is just right for my work area and workout needs

Rafaele February 20, 2014

By

Happy with the bench and the support received thereafter.

Easy to use!

Stone December 28, 2013

By

The bench is easy to use and comfortable to exercise on. The delivery was fast and efficient!

like the bench came out from the picture but slightly better

colman October 23, 2013

By

- delivered within 3 days
- pre-assembled (open box and wow ready to use)
- low, easily fold and change position therefore save energy
- 5 positions not 6 (decline, flat, and 3 inclines without 90 deg)
- comfortable (thick and broad cushion) & sturdy
dislike - fixed elevated lower pad (not comfortable doing flat positioned exercises)


Great Bench

Tan October 17, 2013

By

Stable and stores easily.



Nice design! Good quality!

Aroonsak October 17, 2013

By

I'm so happy with the bench. The quality of product is great. It's perfect matched with my room space. Easy to move and fold.

Great Work Out Bench

dannrt76 July 09, 2013

By

Bench is stable and easily assembled. Minimal space needed. Great bench for anyone.

Happy with the bench

Meng June 07, 2013

By

Happy with the bench. But delivery could be faster.

Well research in design

Kenneth June 06, 2013

By

Cool masterpiece , good design n steady bench.
© 2019 HOMEGYM.MY. All Rights Reserved.