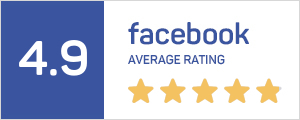 Details
All weight plate comes with inner metal ring for easy loading.
Weight suitable for dumbbell usage: 1.25kg, 2.5kg, 5kg
Tri-grip plates available for 10kg, 15kg and 20kg weight plate for better handling of the plates
Weights hole diameter: 29mm
Bar diameter: 28mm

Note: A particular item is out of stock if it is not displayed in the configuration.
Product Specs
| | |
| --- | --- |
| Brand | Vigor |
| Warranty | 1 Year |
Product Specs
| | |
| --- | --- |
| Brand | Vigor |
| Warranty | 1 Year |
Questions on Build-your-own Set (dumbbell / barbell)
From 家恩 Ernest at Nov 17, 2018
How heavy are the 16" handles and how many 5kg weights can it fit?
From xxx at May 21, 2018
Hello, how heavy is the 14" dumb bell handles?
It is about 1.5kg each.
From David at May 15, 2018
Can I load 4x20kg plates (2x20kg on each side) on the 16 inch dumb bell handles?
Hi you cannot do so as 20kg plates are too big in diameter and not suitable for dumbbell usage. Max weight that can be loaded is 5kg plate.
From Divesh at Jan 19, 2018
How much total weight can one of the dumbbell's hold?
Max load is about 50kg.
From Ian at Sep 26, 2016
Hi,

Can the same weights be used for both dumbbell and barbell?

Thanks!
Yes they can be used for both.
From Tess at Aug 9, 2016
I need 5 and 10kg weight plates for the current dumbbell set I have to do back exercises abd deadlifts (to make up 10 to 20kg each side).
Mine are the 1inch diameter dumbbell bars.
Can I do so with these? Also do you have a warehouse I could test of the plates fit my Dumbbells before I buy them and collect on that same day itself?
Yes our plates can fit your bar. For dumbbell, heaviest plate you can fit is 5kg as 10kg is too big (diameter) for normal usage.

You can come to our warehouse between 11-12pm on tue - fri to test it and purchase on the spot. For other timing, an online order have to placed before you can collect.
From Jo at Jul 30, 2016
How heavy is the 1.8m barbell?
About 7-8kg.
From will at Apr 3, 2016
What size of dumbbell handle should i use for weight plate 1.25kg, 2.5kg?
14 inch dumbbell handle.
From Yo at Sep 7, 2015
How heavy is a 1.5m barbell?
About 6kg.
From Eren at Jul 29, 2015
Can I attach the 10kg plates onto the dumbbell handle?
If yes, then how many can I put each side with collar?
Hi you cannot as 10kg plates are too big for dumbbell usage.
Realtime Estimation of Average Delivery Waiting Time --- 5 working days*
*Estimation based on last 7 days statistic
For small items, they will be sent within 5 working days using external courier: Ta-Q-Bin
Big items will be scheduled to be delivered within 7 working days. We will send SMS to confirm the delivery timing 1-2 days before delivery.
Free delivery applies for Orders above $150, otherwise delivery fees will be charged accordingly.
How to earn points?
1) For order under $150, every 1 dollar spent will earn you 1 point.
2) For order above $150, every 1 dollar spent will earn you 1 point for payment by Card / Paypal, but 2 points for Cash / Cheque / Bank payment.
3) Every new customer who sign up with us will earn 30 points immediately.
4) 80 extra points for writing a product review.
*Note: Points are not availale for some products.
How long does it take for the points to be credited to my account?
After the order is completed, which is within 3 working days after delivery.
How to check my available points?
You can check them under your account page.
How to redeem my points?
Every 50 points can be used to redeem 1 dollar discount. To redeem the points, simply add an item to your cart, and from your cart, you will be able to choose how much points you want to redeem.
Does the points expire?
Yes, they will expire after 3 years.
Are there any other uses for the points?
From time to time, we will have special promotion in which you will be able to utilitise your points better. For example, you will be able to exchange some points for 20-50% off a promotion item, or exchange a free delivery coupon code. These updates will be posted in our facebook page, so do like it to receive future updates :)
I did not receive any points after my order is complete. What should I do?
Points will be logged for registered users, thus most likely guest checkout is used. If an account is created after the order is placed, we can manually credit the points to the account, simply contact us via contactus@homegym.sg and we will rectify it for you. In this case, amount of points credited will be same as order total amount.
Which products do not earn point / Why are my points void?
There are a few cases in which the points will be voided:
1) Combo / Bundle products or orders which are pre-discounted.
2) Showroom discounted order.
3) Order placed without an account with us.
4) If extra freebies are given.
5) Payment by Installment Plan
* point system are subjected to change without notice
Frequently bought together
Customers who bought this product also commonly purchased the following combination of items.
This Item: Build-your-own Set (dumbbell / barbell)
55 customer reviews
The plastic grip tears

Koh November 21, 2018

By

If you do hammer curls the plastic/rubber grip tears apart as there is no inner metal ring. The plastic centre is supposed to hold the weights.

Excellent Condition

Wilson October 25, 2018

By

Item is in excellent condition. Delivery was hassle free. Bought the Ez-barbell and 2 16" Dumbbell set. Overall easy to use and condition of item is excellent.

Amazing

Ashok October 21, 2018

By

I ordered 2 × 16" dumbbells and 4 × 1.25 kg weights. They are of good quality. Altough I wish they sold 0.5 kg weights.

Good customer service

CMF May 05, 2018

By

Came with the wrong weights but the exchange was quick. Weights are of decent quality but they come with a strong chemical smell. Definitely worth buying!

Overall happy with the products

azriking March 16, 2018

By

Ordered 2x5kg, 2x10kg and 1.8m bar.

The weights are fantastic and brand new. The bar is good and firm.

Good weights

Wei November 17, 2017

By

Recently added 2 1.25 and 2 2.5kg weights to my collection. Weights are in good condition and have a inner metal ring to protect the weight hole.

Smooth Process from Order to Delivery

BaguaGym July 18, 2017

By

I recently added two sets of 5kg plates to weights. Everything was really smooth from ordering online to delivery. Though I ever visited the showroom and picked up the mix and match dumbbells, mail delivery is much preferred. Quality of dumbells is good.

Good

ruob April 06, 2017

By

Satisfied with the product. Decent quality. Good price.

Poor Delivery information, Unven bars

Jim March 27, 2017

By

Information was for free delivery but the deliveryman refused to deliver to doorstep claiming a surcharge is required for each floor since there is no lift in the block. Information on delivery needs to be improved to reflect this. Very misleading as it only mentioned that surcharge for delivery is required for purchase over a certain amount with accompanying information of floor surcharge. But for value lesser than that, there is no surcharge mentioned for delivery to addresses without lifts.

Also I bought 2 dumbbell bar sets. 1 set was fine but the other set comes with uneven bar thickness for one of the bar as the rubber coating was way too thick and gave an uneven grip. Weight plates are fine.

poor quality

patrick March 25, 2017

By

lousy mid rubber,will tear .nut is also not that sercure.not a good buy

product QUALITY is good, but customer service quality WASNT GREAT

A February 22, 2017

By

The problem is i had no idea the kind composition found in the plates as well as the rods.. i emailed the customer service regarding the actual size of the different plates as well as the composition %% of the plates.. usually weighted plate sellers indicated them, but to my disappointment this is what they replied "i am sorry we do not have details on the info you need. we certainly hope this helps. if you need anything else, please, do not hesitate to let us know and we would be glad to assist you! thank you very much!"
i do not want to mention names.. but this reply does not aid customers in their decision making process.Nonetheless, it is something that is sold currently online and in stocked, making an initiative to ask for more details from the customer would be much better.. I'm not sure if this is the standard customer service i would get but this experience is really bad..
And so... i decided to take the risk and
Bought weights and 14inch rod... quality is good and weight seems alright, stated by the previous buyers, smells quite bad had to place in open space for some time... delivery is prompt. will update in the long term about the condition of these products.



Satisfied

MS December 30, 2016

By

Delivery was fast and items was in very good condition.

Good

Chrisx October 31, 2016

By

Nice but the smell......

Great way to build your own weight lifting system

Justin Chan October 10, 2016

By

Bar is a few mm thicker than 1" inch options. Weight plates looks good and should last you a long time. Heavier weight plate has grip.

Fast delivery and good product quality

J August 08, 2016

By

The delivery was fast and the products are in good condition.

Product is excellent

Oopoi August 06, 2016

By

Product is in excellent condition, delivery was very fast. I ordered yesterday and it came today. However, the plates and bar was very greasy when taken out of the box. Other than that, everything else was great and I would definitely buy from this website again.

Really fast delivery and great quality!

Kam August 04, 2016

By

My only issue is that whatever is applied to the weights gave it a really bad smell. Its worst then wd40.

good but smelly

say July 17, 2016

By

Delivery was fast and their service is friendly and prompt.

Because they arrive smelly, they could add a printout that informs us how to get rid of the smell, or add a instructional page / FAQ for that.

Another thing is that because this is my first time buying plates, I was slightly confused whether I was buying singles or double.

Now to their credit, they mention after every weight, 'plate' so it tells you that it's single. However I like to double confirm, So it'd be preferable to first-time buyers like me if you guys improved the title for example, "1.25KG RUBBERIZE WEIGHT PLATE (1 PLATE ONLY) or 1.25KG RUBBERIZE WEIGHT PLATE (SOLD INDIVIDUALLY)"

Well established business

Joe May 05, 2016

By

Fast and efficient delivery. Reliable and trustable company.

Good Quality and Price

O's March 03, 2016

By

Rubber weight plates are great. The 1.5m bar is just a bit narrow for me doing the bench press using the squat stands also available. I'd recommend bumping to the 1.8m bar for that.

Great!

Lim February 20, 2016

By

Bought additional 5kg plates, wrapped and in good condition.

Good Value

Sven February 15, 2016

By

Its pretty good quality product for the price, and the minor issue I had was that the inner metal ring can get abit loose, so you should tighten it before actually using it. After doing that, it worked fine for me :)

Prompt delivery

Vic January 29, 2016

By

bought a slightly lengthier bar bell and weights; exchange was requested and it was a breeze!
just a note to buy weights in pair and in smaller denominations :)

Worthy purchase

Gymmer January 27, 2016

By

Strong dumbbell bars that are durable and the screws fit well. Bought the 16" to accommodate more weight plates. Definitely worth buying!

Fast delivery and quality weights

HY December 24, 2015

By

Good quality. Rubber coating prevents slamming noises.

Great on both product and delivery

A. K. December 03, 2015

By

It was nice that the delivery could be catered to my timing as I'm not at home most of the time. The products were well packaged. Great service.

Prompt delivery and good condition

QR October 14, 2015

By

Delivered promptly, purchases in good condition

Quick and efficient

Douglas October 02, 2015

By

Sms was really efficient and fast

Good Quality and Quicky Delivery

Damien September 02, 2015

By

Very satisfied with product, SMS prior to delivery is A+

Excellent

Jonathan July 30, 2015

By

One of the best and this allowed me to choose the weights i needed.

Excellent quality product

J. K. July 22, 2015

By

Delivery was fast, service was great, product was excellent.

Only drawback for me was that the products were too greasy when taken out of the box. Should have been cleaned beforehand. But anyway, overall a recommended buy.

Great service, great value, great products

Koen May 05, 2015

By

Everything was well-packed and greased. Service was great. Will definitely share the great experience. A big thank you to the Homegym.sg team!

Good quality

Wall January 20, 2015

By

Worth the money. Good quality

Decent but could be better

S January 19, 2015

By

Definitely one of the cheapest in Singapore but it is extremely greasy when taken out of the box. Other than that, delivery was prompt and quality is decent.

Great Product

Lang December 02, 2014

By

One of the best and cheapest around.

recommended

BK November 12, 2014

By

good condition when delivered, other than being greasy when out of the box. efficient delivery.

Fuss-free purchase

Imran November 11, 2014

By

Fast delivery and good products. For worry-free, straight-forward gym purchases, I would recommend HomeGym!

Good quality and prompt delivery!

Woo August 22, 2014

By

After reading the reviews, it almost seem too good to be true at first. But eventually, I gave it a shot. Homegym team really impressed me this time. Ordered 1 x 1.8m bar, 2x 10kg, 4x 5kg at a total cost of $172 on 17/08/14. Just 1 day later on 18/08/14, they messaged me that my item will be delivered on 19/08/14 and true enough it did come. Just 2 days? That's extremely efficient. Thumbs up :)

Impressive service

Arnold March 05, 2014

By

The deliery was prompt, very please with them!

Awesome!

Jonathan November 03, 2013

By

Prompt delivery and items are great!
Highly recommended!

Great Value great stuff

Darren October 31, 2013

By

Good Service! Fast Delivery always buy from them!

Recommend to buy from here!!

Haha October 06, 2013

By

I bought a set of dumbbells from them, and it took roughly a week to reach me. The only downside was that the status was still processing even after the delivery was made. Emailing them was no good either. So heads up for those who have made payment and worry that the order was not processed.

The weights came in a single cupboard box. Each of them was wrapped in a plastic bag and was a little greasy (not sure if it is a good or bad thing). The surface on some of the weights had tiny bumps and one of the handles feels slightly losse, but not an issue for me.

Overall, I should be coming back here if i need any further purchases. Beats carrying the heavy weights back home from the shopping centre!!

Great Product

Nasri September 28, 2013

By

Really nice Dumbells, Good Value!

Good Deals. Good Service.

Tee September 03, 2013

By

Delivery was on time and pleased with the service. Goods received in good condition.

Awesome.

TJ August 31, 2013

By

Delivery was prompt and was pleased with the service. Goods received in generally good condition (One of the dumbell spinlocks was chipped but no issue that renders it unusable) . That being said, will definitely use their service again!

Great!

Karl August 28, 2013

By

Great delivery and item quality :)

Funtastic

Awesome Duck August 26, 2013

By

Delivery prompt.

worth the price

jay June 05, 2013

By

Items are of good quality, worth my money!

Good Pirce

ZhengHui May 27, 2013

By

I brought the lightest weight along with the handles of course, great buy for a starter like me.

Great value. Cheapest that can be found yet with good quality.

Vern May 27, 2013

By

Bought 4x5Kg with one set of 14" dumbbell grips.
Not very prompt in replying emails.
However the dumbbells are of good value.
Weight plates come with inner metal ring.
I will continue to buy from them!

Good and fast

Darren February 13, 2013

By

Product as delivered, no fuss. Will definitely use again!

Awesome service!

LYH November 30, 2012

By

I would like to commend the level of service rendered by HOMEGYM. The deliveryman was timely and even helped to carry the product into my house. And the quality of the barbell is pretty good. A worthy buy~

Great

Fatdew November 18, 2012

By

Great items sold. Thanks!

Good Service

Smallville August 26, 2012

By

My order came today at 11am..was pleased with the service..

Good price and prompt delivery

Zie June 10, 2012

By

Was looking for affordable weight plates and a barbell. Bought 2x20kg tri-grip plates and a 1.8m barbell. HomeGym.sg offers amazing prices. Products arrived in impeccable condition within the stipulated time. Extremely satisfied with the products.
© 2019 HOMEGYM.MY. All Rights Reserved.