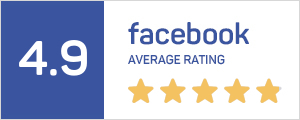 Details
- Heavy steel alloy provides durability for long term use
- Includes spinlock collars for quick plate changes and added safety
- Grips are built for targeting biceps
- Biomechanically angled dual grips
- Get more support from this high design bar!
- 28mm in diameter.
Product Specs
| | |
| --- | --- |
| Product Weight | 6.5kg |
| Brand | Vigor |
| Warranty | 1 Year |
Product Specs
| | |
| --- | --- |
| Product Weight | 6.5kg |
| Brand | Vigor |
| Warranty | 1 Year |
Questions on 1.2M Ez-Bar
From Kevin at Oct 20, 2018
Hi,do you sell just the collars for this diameter size of barbells?
From Timo at May 6, 2018
Will there be 1 or 2 plate when i buy the 10kg plate?
The price is per piece but min order will be 2pcs.
From avery at Jan 13, 2018
how long is the pole excluding the sides to put on weights?
From Abigail at Feb 22, 2017
May I know how heavy is this ez curl bar? Thank you!
It is about 6kg.
Realtime Estimation of Average Delivery Waiting Time --- 5 working days*
*Estimation based on last 7 days statistic
For small items, they will be sent within 5 working days using external courier: Ta-Q-Bin
Big items will be scheduled to be delivered within 7 working days. We will send SMS to confirm the delivery timing 1-2 days before delivery.
Free delivery applies for Orders above $150, otherwise delivery fees will be charged accordingly.
How to earn points?
1) For order under $150, every 1 dollar spent will earn you 1 point.
2) For order above $150, every 1 dollar spent will earn you 1 point for payment by Card / Paypal, but 2 points for Cash / Cheque / Bank payment.
3) Every new customer who sign up with us will earn 30 points immediately.
4) 80 extra points for writing a product review.
*Note: Points are not availale for some products.
How long does it take for the points to be credited to my account?
After the order is completed, which is within 3 working days after delivery.
How to check my available points?
You can check them under your account page.
How to redeem my points?
Every 50 points can be used to redeem 1 dollar discount. To redeem the points, simply add an item to your cart, and from your cart, you will be able to choose how much points you want to redeem.
Does the points expire?
Yes, they will expire after 3 years.
Are there any other uses for the points?
From time to time, we will have special promotion in which you will be able to utilitise your points better. For example, you will be able to exchange some points for 20-50% off a promotion item, or exchange a free delivery coupon code. These updates will be posted in our facebook page, so do like it to receive future updates :)
I did not receive any points after my order is complete. What should I do?
Points will be logged for registered users, thus most likely guest checkout is used. If an account is created after the order is placed, we can manually credit the points to the account, simply contact us via contactus@homegym.sg and we will rectify it for you. In this case, amount of points credited will be same as order total amount.
Which products do not earn point / Why are my points void?
There are a few cases in which the points will be voided:
1) Combo / Bundle products or orders which are pre-discounted.
2) Showroom discounted order.
3) Order placed without an account with us.
4) If extra freebies are given.
5) Payment by Installment Plan
* point system are subjected to change without notice
Frequently bought together
Customers who bought this product also commonly purchased the following combination of items.
20 customer reviews
Great!

MERVYN August 27, 2018

By

Bar is thicker than most other bars from other websites.

PERFECT

Ben January 11, 2018

By

It is perfect - good to use! SOLID!

Excellent Quality

Kai April 29, 2017

By

Pros:
- Firm and stable in shape
- Thicker than expected
- Grooves gives good grips
- Good quality
- Worth the price

Cons:
- Oily when first received it
- Does not come with weights

Overall, very satisfied with the product, motivated to work out at home.

Good quality

Bo May 21, 2016

By

Good quality

Great quality

Ryan May 14, 2016

By

Seems sturdy and durable. A lot better for the wrist when doing curls. Definitely recommended for the price

Alternative Grip Varieties and Positions

F Y April 25, 2016

By

Solidly constructed.

Used as alternative to barbell for bicep and tricep exercises. Grip feels more natural than straight barbell. Fits 29 mm plates.

solid bar

zz March 10, 2016

By

It is a solid bar but when i received the bar, it was very oily. The bar is also very heavy at 6.5kg. I used a wet cloth to wipe the bar but it is still oily.

Good quality

Chace December 17, 2015

By

It's oily when received, prolly to prevent rusting. Just need a cloth to wipe it and it is ready to be used. Overall, good quality.

Great item

Ben December 02, 2015

By

Better than expected.Very solid bar. Value for money. Thanks

SOLID BAR

HAIRIL November 17, 2015

By

Bar is more solid and thick than I expected - which is good and adds on to the weight of your workout. I am extremely pleased with this, and it's worth every penny of what I paid for!
cheers!

A must have

Sev September 22, 2015

By

A solid buy. For anyone considering investing in a home gym, this purchase is a no brainer really. When it comes to free weights, everyone always think of biceps. Well, this works well for biceps as well as working your triceps. For the price, it is pretty fair to me. Worth it!

A Need in every Home Gym

Izzat June 27, 2015

By

Solid product. Grooves on the bar gives allows good grip! A must have in every home gym!.

Great

Daniel March 04, 2015

By

Product came nicely packaged. Been using it for about a year already, very durable.

Good

Yt January 17, 2015

By

Reasonable price, excellent value.

Solid bar

Adam January 16, 2015

By

Bar felt very solid and strong. Delivered in good condition. Very satisfied.

Good

TECK KWANG August 02, 2013

By

No rust or flaking thus far. Good buy.

Great buy! Quality Product!

Jene January 08, 2013

By

Quality product.Prompt delivery. will buy again.

Good and Solid Bar

Nicki Ang December 14, 2012

By

Good solid bar.. Would recommend for anyone looking to train their arms..

Solid product, recommended

Gin Soon December 10, 2012

By

Great to use, suitable for a wide range of exercises

Good

CJ April 12, 2012

By

Nice ez bar as advertised. The only problem was that the chrome on one of the star screw was flaking.


** Admin: Flaking star collar was replaced *
© 2019 HOMEGYM.MY. All Rights Reserved.