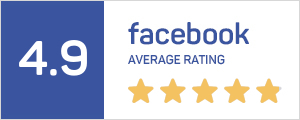 Good and sturdy weights. Have used them for three weeks with no issue.

Fast and hassle free collection.
My first experience with homegym, service on WhatsApp is fast and had good communication with me.

Products came with good quality and well packaging. Item received within 3 to 5 days after purchased.

The best part of the weight is, it has a rubber material warp around the weights like a sponge, My floor is safe for scratches. The Screws and nut fit nicely without losing even doing my workout.

Definitely will be back for more in the future. Also I had purchase it because of the promo price, It's so reasonable.
A good range of various weight plates make it flexible to tune your workout. Dumbbell bars are rubberised for good grips as well. Just wipe the preserving oil off and let it air, the smell should be gone within a week.
Product with good quality and quick delivery within 3 days. Had a SMS confirmation before delivery.
Has tried many on-line purchases but nothing come close. Am impressed with the quality of the product and delivery. However there are some anxiety on the end of 3rd day after order was made when there are no SMS in regards to the delivery, instead I have to initiate the enquiry but you reply immediately and get that delivered the next day. Excellent.
Good product with good price and quick delivery. The weights are rather oily so you will have to wipe them down when u take them out
Turnaround time for delivery was very fast! Got the items in just 3 days after ordering and they even had SMS confirmation on the dates and time which is great! The dumbbells are great and came in good condition just that it's abit oily. Overall, very positive experience and will look to ordering more!
Pros:
- Grooves gives good grips
- Very solid
- Weights are rubberised
- Good quality
- Worth the price

Cons:
- Oily when first received it, a bit sticky
- There's greasy smell but not very strong

Overall, was very satisfied for the product. Value for money!
Easy to use and value for money. The only problem is that the white paint on the weight plates seems to fade quite easily.
Very solid and nice set. The delivery is also fast. Book on Monday and delivered on Thursday. Requested to deliver after 6pm and they did.
Write Your Own Review
Frequently bought together
Customers who bought this product also commonly purchased the following combination of items.
This Item: 64KG Dumbbell+Barbell Rubberize Set