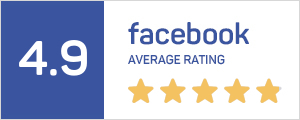 30kg dumbbells are rare and I was glad I found it here. Plates and bar is very sturdy. The spin lock is tight and does not get loose easily.

The only downside of any adjustable dumbbells is the end of the bar protruding out which can hamper the set up of certain lifts that require a lift off. Of course this isn't about home gym's product but any adjustable dumbbell in general so do take note.

Price wise, the hassle is well worth it as a full set of dumbbells from 1 to 30kg will cost you a whole lot more..
Design of the dumbbell makes changing weights much quicker as compared to other dumbbells especially for screwing in the plate securing knobs
Fast delivery and Good quality, awesome.
Appreciated the quick response from customer service to resolve some delivery issues. The wide range of weights allows for a lot of combinations. All in all satisfied with my purchase.
So far, the best price for a pair of 30Kgs.
Very good quality for an acceptable price. One of the few dealers in Singapore who sells dumbbells with 30kg.
Nice weights! 30kg is great is you intend to keep them for a long time. They are easy to change and the grip is not too thick. The number of plates makes it super versatile can be used for almost any muscle group!
These d-bells come with a nice rubberized grip. The rubber smell of the weight plates however takes a while getting used to especially if to be used at home.
Quality of dumbbells is good and delivery service is reliable and accomodating.
Bought this recently and I am impressed with the product! The plates are rubberized so that they don't damage the floor or cause too much noise when dropped. The plates slide in and out of the bars very easily and the spin lock collars screw on and off very quickly too so you don't have to spend too much time in between sets changing the weights =) Overall a great buy for those looking to do a simple but varied workout in the comfort of your own home. Highly recommended!
Write Your Own Review
Frequently bought together
Customers who bought this product also commonly purchased the following combination of items.
This Item: 30KG Dumbbell Set (1 pair 60kg)