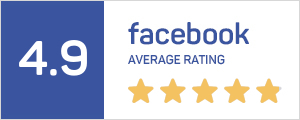 Details
Consist of:
Total weight of 1 pair of dumbbell set: 60kg
Product Specs
| | |
| --- | --- |
| Brand | Vigor |
| Warranty | 1 year |
Product Specs
| | |
| --- | --- |
| Brand | Vigor |
| Warranty | 1 year |
Questions on 30KG Dumbbell Set (1 pair 60kg)
From Isaac Murugayin at Jul 26, 2020
Why is it when I fill in my delivery address, there's no option for malaysia but shows only Singapore? How do I go about this?
From James at Sep 16, 2015
The specs say there are 20 plates in all. How to fit all when each side holds 4 playes only?
It will fit just nice. The picture is a general illustration of our dumbbells.
From Muhammad Syawal at Jul 29, 2015
Can the plate be inserted into the olympic ez bar and 1.2m ez bar?
The plates can be used for all NON olympic bar, so 1.2m ez bar will be no issue.
From James Loh at May 18, 2015
Just to check, how many plates can each side of dumbbell holds such that each side is 15kg for a 30kg dumbbell?
Total 4 plates a side, handle is 1.5kg.
From Alessandro at Jan 14, 2015
Hi,

I would like to ask if the plates are in metal or rubber.

Thank you.

Alessandro
They are rubberize.
Realtime Estimation of Average Delivery Waiting Time --- 5 working days*
*Estimation based on last 7 days statistic
For small items, they will be sent within 5 working days using external courier: Ta-Q-Bin
Big items will be scheduled to be delivered within 7 working days. We will send SMS to confirm the delivery timing 1-2 days before delivery.
Free delivery applies for Orders above $150, otherwise delivery fees will be charged accordingly.
How to earn points?
1) For order under $150, every 1 dollar spent will earn you 1 point.
2) For order above $150, every 1 dollar spent will earn you 1 point for payment by Card / Paypal, but 2 points for Cash / Cheque / Bank payment.
3) Every new customer who sign up with us will earn 30 points immediately.
4) 80 extra points for writing a product review.
*Note: Points are not availale for some products.
How long does it take for the points to be credited to my account?
After the order is completed, which is within 3 working days after delivery.
How to check my available points?
You can check them under your account page.
How to redeem my points?
Every 50 points can be used to redeem 1 dollar discount. To redeem the points, simply add an item to your cart, and from your cart, you will be able to choose how much points you want to redeem.
Does the points expire?
Yes, they will expire after 3 years.
Are there any other uses for the points?
From time to time, we will have special promotion in which you will be able to utilitise your points better. For example, you will be able to exchange some points for 20-50% off a promotion item, or exchange a free delivery coupon code. These updates will be posted in our facebook page, so do like it to receive future updates :)
I did not receive any points after my order is complete. What should I do?
Points will be logged for registered users, thus most likely guest checkout is used. If an account is created after the order is placed, we can manually credit the points to the account, simply contact us via contactus@homegym.sg and we will rectify it for you. In this case, amount of points credited will be same as order total amount.
Which products do not earn point / Why are my points void?
There are a few cases in which the points will be voided:
1) Combo / Bundle products or orders which are pre-discounted.
2) Showroom discounted order.
3) Order placed without an account with us.
4) If extra freebies are given.
5) Payment by Installment Plan
* point system are subjected to change without notice
Frequently bought together
Customers who bought this product also commonly purchased the following combination of items.
This Item: 30KG Dumbbell Set (1 pair 60kg)
22 customer reviews
Quality!

Faith February 02, 2019

By

30kg dumbbells are rare and I was glad I found it here. Plates and bar is very sturdy. The spin lock is tight and does not get loose easily.

The only downside of any adjustable dumbbells is the end of the bar protruding out which can hamper the set up of certain lifts that require a lift off. Of course this isn't about home gym's product but any adjustable dumbbell in general so do take note.

Price wise, the hassle is well worth it as a full set of dumbbells from 1 to 30kg will cost you a whole lot more..

Good grip

Ronnie December 24, 2018

By

Design of the dumbbell makes changing weights much quicker as compared to other dumbbells especially for screwing in the plate securing knobs

Just Nice

Jeffrey July 21, 2018

By

Fast delivery and Good quality, awesome.

Value buy

K April 25, 2018

By

Appreciated the quick response from customer service to resolve some delivery issues. The wide range of weights allows for a lot of combinations. All in all satisfied with my purchase.

Thumbs Up

Muse May 11, 2017

By

So far, the best price for a pair of 30Kgs.

Great

Sergey November 08, 2016

By

Very good quality for an acceptable price. One of the few dealers in Singapore who sells dumbbells with 30kg.

Nice weights!

Ian October 11, 2016

By

Nice weights! 30kg is great is you intend to keep them for a long time. They are easy to change and the grip is not too thick. The number of plates makes it super versatile can be used for almost any muscle group!

Good hand grips - Not so good smell

JJ July 04, 2016

By

These d-bells come with a nice rubberized grip. The rubber smell of the weight plates however takes a while getting used to especially if to be used at home.

Great product and service!

CG June 24, 2016

By

Quality of dumbbells is good and delivery service is reliable and accomodating.

Great buy

CM May 19, 2016

By

Bought this recently and I am impressed with the product! The plates are rubberized so that they don't damage the floor or cause too much noise when dropped. The plates slide in and out of the bars very easily and the spin lock collars screw on and off very quickly too so you don't have to spend too much time in between sets changing the weights =) Overall a great buy for those looking to do a simple but varied workout in the comfort of your own home. Highly recommended!

good

alvin April 22, 2016

By

Product looks good, feels good

Best Price I Could Find

Rachdanon March 28, 2016

By

60kg is a lot of weight! Just try moving it around the house and you will know! ! But I bought it with longer term goals.

Value Buy

Peter November 23, 2015

By

Fast delivery, good condition. But as most others mentioned, the rubber is greasy

Quick Delivery Time and Everything is Working the Way it Should

YiShin May 23, 2015

By

The summary says it all!

Awesome BUY

Chris December 06, 2014

By

Super worth!

Awesome

Jacob October 19, 2013

By

Great Dumbbells, fast delivery from seller and items well received.

Great buy

Abdul Hakim bin August 19, 2013

By

- delivery was on time

- great price compared to other similar products

- rubber weights are in very good condition although most of them are greasy when removed from the packaging

- combined with an adjustable bench, I can perform all my presses from home incl. flat db press, incline db press and shoulder press

Pretty Good

Timothy August 01, 2013

By

Item was delivered to my place on schedule, but the delivery response time was not exactly 3 days for my case. Nevertheless, dropping an email to the customer support did the trick, and it's good to know that the customer support actually works and are doing their job well.

All in all, a good buy to stretch your bucks, comparing to other sites.

Satisfactory delivery time and items

Hong Pin August 01, 2013

By

Compared to other sellers online this is definitely cheaper for the range of weights. However, not very sure why all the packaging are greasy, especially the dumbbell rods.

Great buy =)

Ben June 06, 2013

By

I've compared with other sellers and find this with the most versatile range of weights and good value

Great Service and Fast Delivery

ZhenHao February 18, 2013

By

The Rubberize set is just nice fit for home usage. Its also reduces noise when doing dumbbell press. Variation of weights also evenly distributed.

Great service and fast delivery.

side note: its greasy when you remove the packaging

Very happy

Blaise December 02, 2012

By

Great service. Immediate response to my questions, super fast delivery and very good products.


© 2019 HOMEGYM.MY. All Rights Reserved.