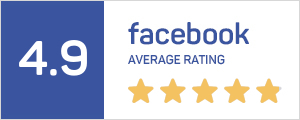 Personalized delivery, despite my busy schedule
Overall. Good buy, Good quality
Had a collar that was too small, staff came over and changed it for me!
Delivered within 7 working days too.
Weights are greasy as previous reviews mentioned, but are fine over time.
Good service and quality!
Satisfied by the product and the delivery. They deliver on time which before delivery they will sms the buyer if he is available on that time.
Good Quality :) Fast delivery.
But the weights are a little heavier than stated.
Good quality product, however delivery took a bit longer than expected but in reasonable time given the circumstances. The product detail should probably explicitly mention the weight of the bars themselves. Despite the off-putting smell which goes away after a while, very useful.
Great service from the delivery man. Items were in excellent condition. 15kg is just suitable for me, for a beginner. Adjust to the weight and increase gradually. Excellent!

Service was fantastics, delivery was fast. The product was complete and provided what I needed.
I picked this up as I wanted to train at home, my busy work life preventing me from going to the gym at any proper time. I use this dumbbell set every alternate day in the morning, and am very pleased with it. The plates are rubberized, makes it easy to handle. And the increments are just right to keep your improvement going. Great stuff.
Write Your Own Review
Frequently bought together
Customers who bought this product also commonly purchased the following combination of items.
This Item: 15KG Dumbbell Set (1 pair 30kg)